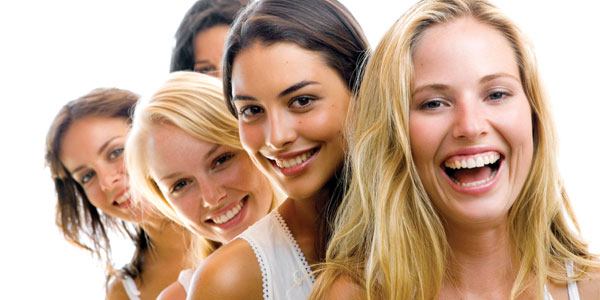 Semana de la Igualdad de la Mujer ofrece diversos programas que abogan por los derechos de la mujer
Para celebrar a las mujeres que recibieron el derecho al voto en los Estados Unidos en 1920, varias organizaciones se están uniendo para la Semana de la Igualdad de la Mujer (WEW), que comenzó el domingo (21 de agosto) y concluirá este domingo (28 de agosto).
La Igualdad de las Mujeres de Kansas City (WEGKC) está utilizando WEW para ayudar a aumentar la conciencia de los derechos de la mujer y abordar las desigualdades entre hombres y mujeres. Durante el evento de una semana, varios programas se centrarán en problemas que todavía afectan a las mujeres, si en el trabajo o personalmente, según el sitio web de WEGKC.
Algunos de los programas son gratis para el público. Otros requieren reservas.
Según WEGKC, algunos de los temas de discusión de los programas incluyen la igualdad de remuneración, servicios de apoyo familiar, puestos de trabajo, derechos de votantes, apoyo cuidado de los niños, los derechos reproductivos, salud y violencia contra las mujeres.
En noticias relacionadas, el Dia de la Igualdad de la Mujer es este viernes (26 de agosto). A nivel nacional, el día fue reconocida en 1971 por el Congreso, de acuerdo con el Proyecto de Historia Nacional de la Mujer.
Para más información sobre los próximos programas de WEW, visitewegkc.zohosites.com.
_________________________________________________________________________________________________________________
Women's Equality Week offering various programs advocating for women's rights
By Katherine Diaz
To celebrate women receiving the right to vote in America in 1920, organizations are coming together for Women's Equality Week (WEW), which began on Sunday (Aug. 21) and will conclude this Sunday (Aug. 28).
Women's Equality Greater Kansas City (WEGKC) is using WEW to help increase awareness for women's rights, and address inequalities between men and women. During the weeklong event, various programs will focus on issues that still affect women, whether at work or personally, according to the WEGKC's website.
Some of the programs are free to the public. Others require reservations.
According to WEGKC, some of the program discussion topics include pay equality, family support services, jobs, voter rights, childcare support, reproductive rights, healthcare and violence against women.
In related news, Women's Equality Day is this Friday (Aug. 26). Nationally, the day was recognized in 1971 by Congress, according to the National Women's History Project.
    For more information on the upcoming programs for WEW, visit wegkc.zohosites.com.