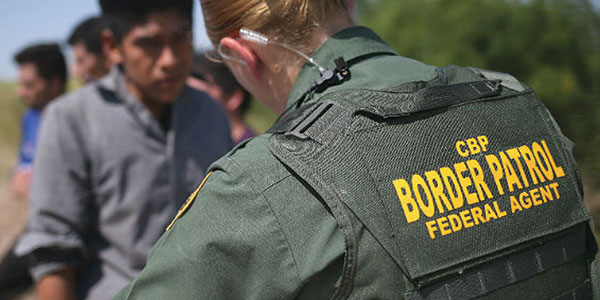 De acuerdo con un estudio del Transactional Records Access Clearinghouse (TRAC), una organización no lucrativa con base en la Universidad Syracuse los jueces de inmigración están bloqueando órdenes de deportación del Departamento de Seguridad Nacional (DHS por sus siglas en inglés).
El reporte indica que el DHS ha emitido alrededor de 96,223 órdenes de deportación durante este año fiscal (1º  de octubre 2015 al 30 de septiembre) hasta julio, pero los jueces de inmigración no las han aprobado. De acuerdo con TRAC, a una de cada 4 personas que se le permitió quedarse, eran de México, el 44% fueron de El Salvador, Guatemala y Honduras.
Las ciudades con los porcentajes más altos de casos donde los jueces permitieron a los inmigrantes quedarse en Estados Unidos incluyeron Phoenix, Arizona con un 82.2 por ciento; seguido de la ciudad de Nueva York con un 81.5 por ciento, y Denver a 78 por ciento.
De acuerdo con el estudio, algunas de las razones por las que los inmigrantes no fueron deportados se debieron a una falla por parte del DHS para cumplir con el deber de la prueba requerida para demostrar que los inmigrantes eran deportables y que los individuos en cuestión quizás hayan tenido derecho a asilo. Además, a un inmigrante quizás se le permite quedarse debido a que el gobierno federal solicite que su caso sea cerrado administrativamente al ejercer la discreción de demanda del Depto. de Inmigración y Aduanas de EE.UU -o por alguna otra razón.
---
Immigration judges blocking deportation orders, study shows
By Chara
Immigration judges are blocking deportation orders from the Department of Homeland Security, according to a study by the Transactional Records Access Clearinghouse (TRAC), a Syracuse University-based non-profit organization.
The report indicates the DHS had issued around 96,223 deportation orders this fiscal year (Oct. 1, 2015-Sept. 30) through July, but that immigration judges hadn't approved them. According to the TRAC, one in four individuals allowed to stay was from Mexico – and 44 percent were from El Salvador, Guatemala or Honduras.
The cities with the highest percentages of cases of judges allowing immigrants to stay in the United States included Phoenix, Ariz., at 82.2 percent; followed by New York City at 81.5 percent; and Denver at 78 percent.
According to the study, some of the reasons the immigrants weren't deported included a failure by the DHS to meet the burden of proof required to show the immigrants were deportable and the individuals in question might have been entitled to asylum. In addition, an immigrant might be allowed to stay because the federal government requests that his or her case be administratively closed through the exercise of U.S. Immigration and Customs Enforcement's prosecutorial discretion – or for some other reason.