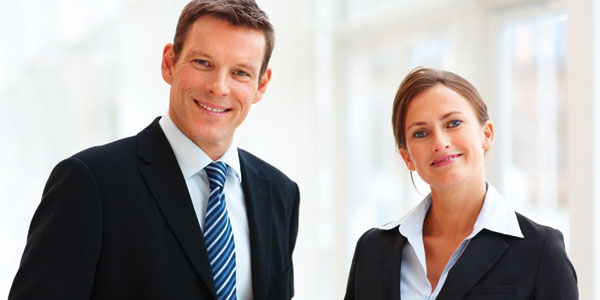 Una clave para el éxito en el lugar de trabajo es comunicarse de manera efectiva – especialmente con los superiores.
Según el consultor, director y guionista Peter Drucker: "A usted no le tiene que gustar o admirar a su jefe, ni tiene a odiarlo. (Pero) usted tiene que manejar como trabaja con él o ella, de modo que él o ella se convierta en su recurso para el éxito personal. «
Los siguientes son algunos consejos para desarrollar una relación positiva con su jefe:
* Haga lo que le piden hacer: Usted fue contratado porque sus superiores vieron habilidades esenciales en usted. Por lo tanto, haciendo su trabajo correctamente y cumplir los plazos son simples pasos para el desarrollo de buenas relaciones con sus superiores.
* Sea discreto cuando existen desacuerdos: A veces, en desacuerdo con su jefe puede ser una cosa positiva. Sin embargo, hay que hacerlo de una manera respetuosa y cortés.
* Tener iniciativa: Mostrando iniciativa le mostrará a su jefe que está invertido emocionalmente en la empresa y se preocupa por su trabajo. Algo tan simple como la organización de reuniones para hablar de su rendimiento o proyectos demostrará que le importa.
*Retroalimentación: No tenga miedo de pedirla. La retroalimentación constructiva le ayudará a mejorar su rendimiento y entender mejor lo que quiere su jefe.
---
How to achieve a good relationship with your boss
Commentary by Paula Alzate
A key to success in the workplace is to communicate effectively – especially with management.
According to manager consultant and writer Peter Drucker: "You don't have to like or admire your boss, nor do you have to hate him. (But) you do have to manage (working for) him or her, so that he or she becomes your resource for achievement and personal success."
The following are some tips to follow to develop a positive relationship with your boss:
*Do what you're asked to do: You got hired because management saw essential skills in you. Therefore, doing your job correctly and meeting deadlines are simple steps to developing good relationships with your superiors.
*Be tactful when there are disagreements: Sometimes, disagreeing with your boss can be a positive thing. However, it needs to be done in a respectful, courteous way.
*Show initiative: Showing initiative will show your manager that you're emotionally invested in the company and care about your job. Something as simple as arranging one-on-one meetings to discuss your performance or projects will demonstrate that you care.
*Request feedback: Don't be afraid to request feedback. Constructive feedback will help you improve your performance and better understand what your boss wants.