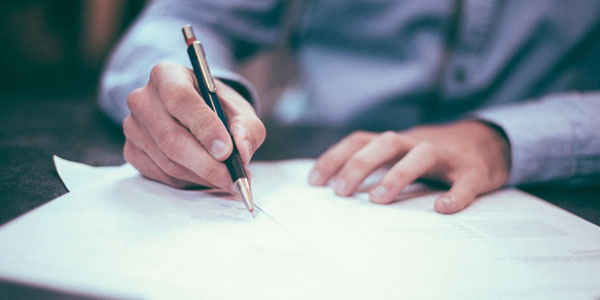 Hola amigos! A veces escucho a la gente decir ¿por qué pagar por un abogado si puedo contratar un notario por menos dinero?
Sí,  a veces en algunos casos esto estaría bien.  Pero otras veces esto puede resultar en una negación de su caso o desastre. Quiero compartir con ustedes dos ejemplos de tan sólo este año pasado.
En un caso una joven decidió contratar a un notario para trabajar con su caso de DACA. Ella calificó con todos los requisitos y pues quería ahorrar un poco de dinero. El notario registró el caso pero luego ellos recibieron una carta de las oficinas de inmigración pidiendo más documentos. El notario dijo que no sabia que hacer y le dijo a la joven que era su problema.  Su caso fue negado y perdió el dinero que le pagó al notario y las tarifas que pagó al gobierno.  Afortunadamente ella contrató a nuestra oficina y la ayudamos re-solicitar.  Pero ahora, además de los cargos para contratar un abogado, ella va tener que pagar la tarifa de inmigración de nuevo y ha perdido par de meses de tiempo.  Si hubiera contratado un abogado desde el principio ella ya tendría su permiso de trabajo.
A veces los errores del notario pueden ser más serios.  Una familia vino a nuestras oficinas para preguntar acerca de su caso.  Un notario les había ayudado con una petición familiar y parte de los trámites para obtener una cita en el consulado de Estados Unidos en Ciudad Juárez, México.  El notario no le explicó a la esposa que necesitaba un perdón de la restricción de los 10 años antes de salir del país.   Ella podría haber sido atrapada fuera de los Estados Unidos por un buen tiempo sin sus hijos y esposo.  Afortunadamente tuvieron una consulta breve en nuestras oficinas y están evitando un desastre.
Una consulta en la oficina de la abogada Jessica Piedra es solamente $25.00. Llámenos hoy para hacer una cita y hablar sobre su situación 816.895.6363.
---
How Can Notaries Cause Disaster?
Hello friends, I sometimes hear people say, "why pay for a lawyer, I'll hire a notary for less money."  While that may be ok for some cases, often it can mean denials or disaster.  I'd like to share with you two more examples from just the last year.  
    In one case, a young person decided to hire a notary to work on her DACA case.  She met all the qualifications, so she wanted to save some money.  The notary filed her case, but later they received a letter from immigration asking for more documents.  The notary did not know what to do and told her it was her problem.  The case was denied and she lost the money she paid to the notary and to the government.  She has hired our firm to help her re-file, but now in addition to our fee, she has to pay the filing fee again and she has lost several months of time.  If she had hired a lawyer from the beginning, she would already have her work permit.     
    Sometimes the errors of a notary can be more serious.  A family came to our office to ask about their case.  A notary had helped them with their family petition and part of the paperwork to get an appointment at the US Consulate in Ciudad Juarez, Mexico.  The notary did not explain to them that the wife needed a waiver of the ten-year bar before she left the country.  She could have been stuck outside the US for a long time, away from her husband and children.  Luckily, they had a quick consultation with our office and are avoiding disaster.  
    Consultations in our office are only $25.00. Call us today to make an appointment to discuss your situation at 816-895-6363.