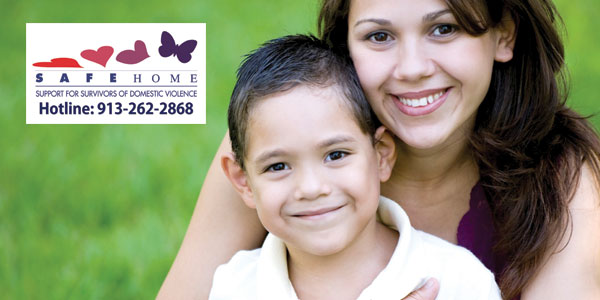 El área de Kansas City dispone de recursos para los sobrevivientes hispanos de la violencia doméstica.
Uno de esos recursos es SAFEHOME.
No importa cuál sea su estatus migratorio o si sólo habla español, la agencia ofrece apoyo y recursos, y un refugio para cualquiera que trate de huir de la violencia doméstica.
Melissa Márquez, promotora de SAFEHOME, trabaja para conectarse con la comunidad hispana y proporcionar apoyo a las mujeres inmigrantes que puedan sentirse inseguras acerca de cómo manejar su situación.
"Las barreras que (algunas)  mujeres hispanas tienen se trata mucho con ser indocumentada", dijo Márquez. "Ellas no se atreven a llamar a la policía o tienen miedo de que sus hijos sean separados de ellas debido a sus circunstancias …. Es una situación abrumadora ".
Según Márquez, SAFEHOME sirve como un lugar donde los clientes pueden recibir refugio temporal por un máximo de tres meses, ayuda legal gratuita, asesoramiento y la ayuda que pudieran necesitar para seguir adelante por su propia cuenta.
"Es un lugar donde se puede conseguir apoyo para ayudar a reconstruir sus vidas", dijo Márquez. "Les ayudamos a trabajar en sus objetivos, ya sea que tengamos que ayudarles a buscar un apartamento o un trabajo."
El refugio mantiene relaciones con varias organizaciones clave en la comunidad hispana del área – incluyendo El Centro Inc. y el Consulado de México – que podría llegar a ser consciente de las situaciones de violencia doméstica y puede referir a los clientes potenciales a lugares como SAFEHOME.
No importa el estado de la situación, la nacionalidad o estatus migratorio, Márquez recomienda encarecidamente a cualquiera que necesite ayuda llamar SAFEHOME. Para ponerse en contacto SAFEHOME, llame a la línea 24/7 al (913) 262-2868. El refugio ofrece servicios en inglés y español.
_____________________________________________________________________________________________________________
SAFEHOME offers help to Hispanic domestic violence survivors
By Melissa Arroyo
The Kansas City area has resources for Hispanic survivors of domestic violence.
One of those resources is SAFEHOME.
No matter what one's immigration status might be or what language barriers one might face, the agency offers support and resources, and a shelter for anyone trying to flee from domestic violence.
Melissa Marquez, Latina outreach advocate at SAFEHOME, works to connect with the Hispanic community and provide support for immigrant women who might feel unsure about how to handle their situation.
"The barriers that (some Hispanic women) go through deal a lot with being undocumented," Marquez said. "They are hesitant to call the police or are afraid that their kids will be taken away because of their circumstances…. It's an overwhelming place for them to be in."
According to Marquez, SAFEHOME serves as a place where clients can receive temporary shelter for up to three months, free legal help, counseling and the assistance they might need to move forward on their own.
"It's a place where they can get support to help them rebuild their lives," Marquez said. "We help them work on their goals, whether we need to look into finding them an apartment or a job."
The shelter maintains relationships with several key players in the area's Hispanic community – including El Centro Inc. and the Mexican Consulate – that might become aware of domestic violence situations and can refer potential clients to places such as SAFEHOME.
No matter the situation, nationality or immigration status, Marquez strongly encourages anyone who might need help to call SAFEHOME for assistance. To contact SAFEHOME, call the 24/7 hotline at (913) 262-2868. The shelter provides services in English and Spanish.