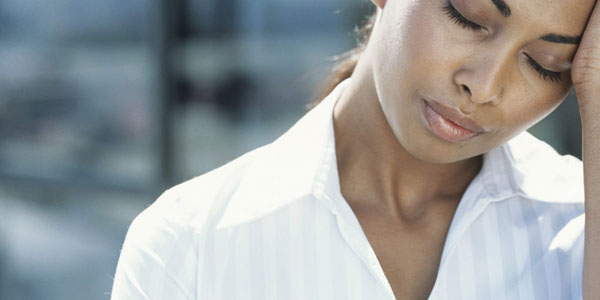 La mayoría de la gente ha escuchado hablar de la anemia. Desafortunadamente, sin embargo, la mayoría de las personas no saben cuál es esta condición o cómo tratarla.
La anemia es una condición en la que el cuerpo humano carece de glóbulos rojos saludables. Los glóbulos rojos son esenciales para transportar oxígeno por todo el cuerpo. La falta de oxígeno a órganos vitales resulta en que los órganos no funcionen hasta su potencial. Esto, a su vez, conduce a síntomas como fatiga, falta de aliento, aturdimiento, incluso desmayos.
La anemia puede afectar a personas de todas las edades, por lo que es importante hacerse la prueba de anemia si usted padece de cualquiera de las condiciones mencionadas sin una razón viable detrás de ellos. Lamentablemente, sin embargo, muchas personas no sospechan que tienen anemia y no reciben la ayuda adecuada para tratarla.
La afección sanguínea más común es la anemia ferropénica. De hecho, según el artículo "Understanding Anemia – the Basics," publicado en línea por WebMD, alrededor de 3.5 millones de personas solamente en los Estados Unidos son afectados por esta condición. Sin embargo, hay más de 400 tipos de anemia que provienen de diversas causas. Estas causas se dividen en tres razones principales: la pérdida de sangre, la disminución del cuerpo en la producción de glóbulos rojos y la destrucción esos glóbulos rojos.
Hay factores que aumentan el riesgo de una persona de anemia, incluyendo trastornos intestinales, la menstruación, el embarazo y antecedentes familiares. La anemia puede ser tratada, pero las personas deben buscar consejo profesional médico. Si sospecha que tiene anemia, comuníquese con su médico para ayudarle a determinar qué tipo de condición podría tener.
Para obtener más información sobre la anemia, visite www.webmd.com o www.hematology.org.
__________________________________________________________________________________________________________
Anemia: A blood condition many are unaware of
Commentary by Katherine Diaz
Most people have heard about anemia. Unfortunately, however, most individuals don't know what this condition is or how to treat it.
Anemia is a condition in which the human body lacks healthy red blood cells. Red blood cells are essential to carrying oxygen throughout the body. The lack of oxygen to vital organs results in organs not functioning up to their potential. That, in turn, leads to symptoms including fatigue, shortness of breath, lightheadedness, even fainting.
Anemia can affect individuals of all ages, so it's important to be tested for anemia if you experience any of the conditions mentioned without a viable reason behind them. Sadly, though, many people don't suspect they have anemia and don't get the proper help to treat it.
The most common blood condition is iron-deficiency anemia. In fact, according to the article "Understanding Anemia – the Basics," posted online at WebMD, about 3.5 million individuals in the United States alone are affected by it. However, there are more than 400 types of anemia stemming from various causes. Those causes are broken down to three main reasons: blood loss, the body's decrease in red blood cell production and the destruction of red blood cells.  
There are factors that increase an individual's risk of anemia, including intestinal disorders, menstruation, pregnancy and family history. Anemia can be treated, but individuals must seek professional medical advice. If you suspect you have anemia, contact your doctor to help you determine what type you might have.
For more information on anemia, visit www.webmd.com or www.hematology.org.