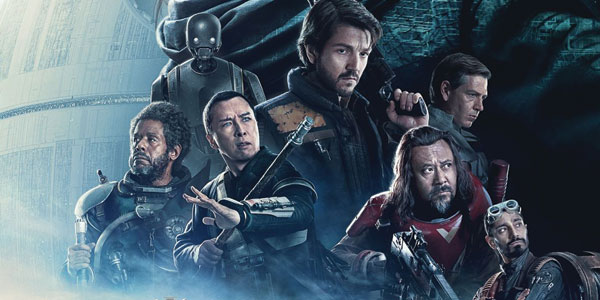 Nueva película de la saga Star Wars que tiene lugar antes de los hechos ocurridos en Star Wars: una nueva esperanza, y cuenta la historia de unos héroes improbables que se unen para robar los planos de la Estrella de la Muerte.
Rogue One: Una historia de Star Wars es el título de la primera película de una serie de aventuras que se adentran personajes y eventos más allá de los principales de la saga Star Wars. Rogue One: Una historia de Star Wars estará dirigida por Gareth Edwards (Monsters, Godzilla) y escrita por el nominado al Oscar Chris Weitz (Cinderella, About a Boy, Antz). La primera actriz protagonista que se ha anunciado es Felicity Jones, nominada a los premios Oscar y aclamada por la crítica por su actuación en La teoría del todo.
La idea para la historia de Rogue One: Una historia de Star Wars surgió de John Knoll, ganador de un premio Oscar como supervisor de efectos especiales y director creativo en Industrial Light & Magic. Knoll será el productor ejecutivo junto con Simon Emanuel (The Dark Knight Rises, Fast & Furious 6) y Jason McGatlin (Tintin, War of the Worlds). Kathleen Kennedy y Tony To (Band of Brothers, The Pacific) serán los productores junto con John Swartz (Star Wars: The Force Awakens).
La película se estrena en Estados Unidos el 16 de diciembre de 2016.