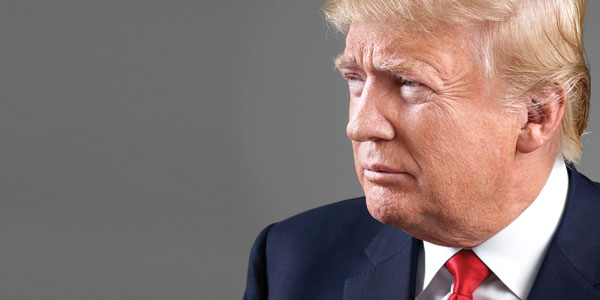 Enero
La persecución para capturar al narcotraficante mexicano Joaquín Guzmán Loera – a.k.a., "El Chapo" – finalizó. En una operación que comenzó a las 4:30 de la mañana del 8 de enero en Los Mochis, Sinaloa, México, la marina mexicana capturó a "El Chapo", quien había escapado en julio de 2015 de una prisión mexicana de máxima seguridad. Durante la operación, cinco personas murieron y seis fueron arrestadas.
David Bowie cantante, músico y compositor del Salón de la Fama, murió el 10 de enero. Entre los músicos que trabajaron con el inglés durante su larga carrera, están el guitarrista puertorriqueño Carlos Alomar.
Febrero
El 12 de febrero, el papa Francisco llegó a México para visitar cinco ciudades en donde sus problemas sociales eran preocupaciones predominantes: la ciudad y el estado de México, Michoacán, Chiapas y Chihuahua. Como parte de la visita, el Papa se reunió con el presidente mexicano Enrique Peña Nieto, políticos, miembros de la Conferencia Episcopal Mexicana y la Arquidiócesis de México, además de haber platicado con jóvenes.
De acuerdo con las noticias mexicanas, el papa Francisco se acercó a las comunidades para discutir problemas como la violencia contra la mujer, la desigualdad que sufren los indígenas del país, la inmigración y las cuestiones de drogas y delincuencia.
Marzo
El 21 de marzo, el presidente de Estados Unidos, Barack Obama, fue recibido oficialmente por el presidente cubano Raúl Castro en La Habana para discutir diversos temas. Fue la primera vez en 88 años que un presidente estadounidense se reunió con el jefe del Estado cubano en la isla caribeña.
Abril
El 4 de abril, alrededor de 100 personas se reunieron en el restaurante Tapatio Mexican Grill para dar la bienvenida oficialmente a ESPN Deportes a la comunidad de negocios y a la comunidad hispana del área de Kansas City. Organizado por la Cámara de Comercio Hispana de Kansas City, el evento gratuito que sucedió en el restaurante de Kansas City, Kansas, incluyó la aparición de Jim Roberts, el director de negocios de ESPN Deportes. También se realizó una ceremonia de corte de cinta para ayudar a conmemorar la gran inauguración de ESPN Deportes Radio en el área de Kansas City. La red de radio en español comenzó a transmitir a finales de marzo en el área de Kansas City.
Prince el músico, cantante, compositor y productor del Salón de la Fama murió el 21 de abril. Entre los músicos con los que había trabajado, se encuentra Sheila E. percusionista y cantante latina ("La vida glamorosa", "A Love Bizarre").
Manuel J. "Manny" López, habitante de la zona de Kansas City y propietario del restaurante mexicano Manny's en Southwest Boulevard, murió el 29 de abril en su casa. En una declaración publicada en línea, la familia López expresó su gratitud por "nuestros amigos, patrones y toda la comunidad de Kansas City por sus pensamientos y oraciones. Las grandes muestras de apoyo han sido una tremenda sorpresa y han ayudado a nuestra familia en este difícil momento".
Mayo
Los atentados terroristas que sucedieron el 11 de mayo en Bagdad, Irak, causaron más de 100 muertos y más de 150 heridos.
Junio
El 12 de junio, un hombre de 29 años inició un tiroteo en un club nocturno gay en Orlando, Florida, matando al menos a 49 personas e hiriendo a 53 – siendo el peor tiroteo masivo en la historia de los Estados Unidos. El francotirador, Omar Siddique Mateen, era un ciudadano americano hijo de inmigrantes afganos. Siddique fue asesinado por la policía.
Alfonso Navarro-Bernachi, fue nombrado como el nuevo cónsul de México en Kansas City, Mo. El cónsul fue nombrado el 1 de marzo por el presidente mexicano Enrique Peña Nieto, Navarro-Bernachi tomó el puesto el 20 de junio. Funcionando como sucesor a Alicia Guadalupe Kerber Palma, quien fue reasignada al Consulado de México en Filadelfia. De acuerdo a un portavoz del consulado los dos diplomáticos tuvieron varias oportunidades para discutir la situación del Consulado de México en Kansas City, además de haberse reunido en mayo en Washington, DC.
Julio
El 7 de julio, un francotirador inició un tiroteo durante una protesta en Dallas, matando a cinco policías. El francotirador, que sirvió en Afganistán como reservista del ejército, fue asesinado por la policía. Un servicio fúnebre para los oficiales caídos fue realizado el 12 de julio en Dallas, en donde se incluyeron discursos del presidente Obama y del ex presidente George W. Bush.
Agosto
Un niño de 10 años de edad murió en Olathe, Kan, el 7 de agosto en el parque acuático Schlitterbahn en Kansas City, Kansas. La policía y los bomberos del área de Kansas City llegaron al parque después del accidente en el tobogán Verruckt, el cual es conocido como el más alto del mundo. El niño, Caleb Schwab, fue declarado muerto en el parque después de subirse al tobogán con dos mujeres adultas, que sufrieron heridas leves. De acuerdo a las reglas del parque, el paseo está limitado a tres personas en un barco a la vez y cada individuo debe medir al menos 54 pulgadas de alto. El 8 de agosto, los oficiales informaron que el niño había muerto de una lesión mortal en el cuello.
El mundo sufrió la pérdida de la leyenda musical Juan Gabriel, quien murió el 28 de agosto en Santa Mónica, California, de un ataque al corazón. El cantante de 66 años, que se había presentado recientemente en Los Ángeles, estaba programado para realizar una gira de 15 ciudades en los Estados Unidos.
Septiembre
La muerte de un civil afroamericano por parte de un policía en la Ciudad University en Carolina del Norte, provocó protestas en Charlotte, Carolina del Norte. El incidente provocó discusiones sobre el uso aceptable de la fuerza por parte de la policía. Otros incidentes que sucedieron en el verano también provocaron una discusión, por su relación con el fatal uso de la fuerza por parte de la policía hacia civiles pertenecientes a las minorías.
Octubre
El 2 de octubre, los colombianos votaron por el acuerdo de paz, propuesto por el gobierno y las Fuerzas Armadas Revolucionarias de Colombia para poner fin a la larga guerra civil del país sudamericano. La propuesta fue rechazada, con el  52 por ciento de los votos en contra.
A pesar de que el tema fracasó en las urnas, el presidente colombiano, Juan Manuel Santos, recibió el Premio Nobel de la Paz el 7 de noviembre por su trabajo en la negociación del acuerdo.
Noviembre
El 8 de noviembre, se celebraron las elecciones presidenciales estadounidenses. El candidato republicano Donald J. Trump fue declarado ganador. La candidata demócrata Hillary Clinton perdió la elección contra el gigante inmobiliario millonario la mañana del 9 de noviembre.
El presidente Obama declaró que trabajaría con el presidente electo Trump durante el período de transición. En consonancia con esa promesa, Obama se reunió con Trump el 10 de noviembre en la Casa Blanca. Como reportaron diversos medios de comunicación, fue una reunión de 90 minutos. Tras la reunión, los dos hombres se encontraron brevemente con la prensa.
El 25 de noviembre, el controversial ex líder cubano Fidel Castro murió a los 90 años. Su hermano, el presidente Raúl Castro, hizo el anuncio. Después de dirigir la Revolución Cubana, que expulsó a Fulgencio Batista como presidente, Fidel Castro se convirtió en jefe de Estado cubano en 1959. Fidel dirigió a la nación caribeña durante casi 50 años.
El 28 de noviembre,  se estrelló un avión que llevaba al equipo brasileño de fútbol Chapecoense de Bolivia a Colombia para jugar la final de la Copa Sudamericana, dejando 71 muertos (ver "Recordando el 2016: El año en el deporte"). El accidente ocurrió cerca de Medellín.
Diciembre
John Glenn, pionero aeroespacial que también tuvo una larga carrera política, murió el 8 de diciembre.
Aunque las elecciones presidenciales se celebraron en noviembre, Donald J. Trump no fue elegido oficialmente hasta el 19 de diciembre, cuando los electores del Colegio Electoral emitieron sus votos.
El lunes (26 de diciembre), diversos medios de comunicación reportaron que hubo múltiples causas del accidente de avión del 28 de noviembre que dejó a 71 personas muertas. Las causas incluyeron errores de Miguel Quiroga, el piloto del avión y el exceso de peso que hacia inseguro volar a su altitud.
Rubí Ibarra García se convirtió en una celebridad de los medios sociales durante diciembre. Una invitación de video para su quinceañera se hizo viral. Su muy divulgada quinceañera se celebró el lunes en México.
___________________________________________________________________________________________________________
Remembering 2016: The year in news
Compiled by Chara
January
The chase to capture Mexican drug lord Joaquin Guzman Loera – a.k.a., "El Chapo" – ended. In an operation that started at 4:30 a.m. on Jan. 8 in Los Mochis, Sinaloa, Mexico, the Mexican navy captured "El Chapo," who had escaped in July 2015 from a maximum-security Mexican prison. During the operation, five people were killed and six were arrested.
Hall of Fame singer, musician and songwriter David Bowie died on Jan. 10. Musicians who had worked with the Englishman during his long career included Puerto Rican-born guitarist Carlos Alomar.
February
On Feb. 12, Pope Francis arrived in Mexico to visit five cities where social issues were dominant concerns: Mexico City, Estado, Michoacan, Chiapas and Chihuahua. As part of the visit, the pope visited with Mexican President Enrique Pena Nieto (Peña Nieto in Spanish), politicians, members of the Mexican Bishops Conference and the Archdiocese of Mexico, and talked to young people.
According to Mexican news sources, Pope Francis also reached out to communities to discuss such problems as violence against women, the inequality suffered by the country's indigenous people, immigration, and drug and crime issues.
March
On March 21, U.S. President Barack Obama was officially received by Cuban President Raul Castro in Havana to discuss many issues. It was the first time in 88 years that a U.S. president had met with Cuba's head of state on the Caribbean island.
April
On April 4, about 100 people gathered at the Tapatio Mexican Grill to officially welcome ESPN Deportes to the Kansas City area's business community – and the area's Hispanic community. Hosted by the Hispanic Chamber of Commerce of Greater Kansas City, the free event at the Kansas City, Kan., restaurant included an appearance by Jim Roberts, ESPN Deportes senior director of business integrations. It also included a ribbon-cutting ceremony to help commemorate the grand opening of ESPN Deportes Radio in the Kansas City area. The Spanish-language radio network began broadcasting in late March in the Kansas City area.
Hall of Fame musician, singer, songwriter and producer Prince died on April 21. Musicians he had worked with included Latina percussionist and singer Sheila E. ("The Glamorous Life," "A Love Bizarre").
Manuel J. "Manny" Lopez, a longtime Kansas City area restauranteur and owner of Manny's Mexican Restaurant on Southwest Boulevard, died on April 29 at home. In a statement released online, the Lopez family expressed its gratitude for "our friends, patrons and the entire Kansas City community for your thoughts and prayers. The outpouring of support has been a tremendous surprise and has helped our family in this difficult time."
May
Terrorist attacks were launched on May 11 in Baghdad, Iraq, resulting in more than 100 deaths and more than 150 injured.
June
On June 12, a 29-year-old man opened fire in a gay nightclub in Orlando, Fla., killing at least 49 and injuring 53 people – the worst mass shooting in U.S. history. The shooter, Omar Siddique Mateen, was an American citizen and the son of Afghani immigrants. He was killed by the police.
Alfonso Navarro-Bernachi, was named the new chief consul of Mexico in Kansas City, Mo. Appointed chief consul on March 1 by Mexican President Enrique Pena Nieto, Navarro-Bernachi took up the post on June 20. He succeeded Alicia Guadalupe Kerber Palma, who was reassigned to the Mexican Consulate in Philadelphia. The two career diplomats had several opportunities to discuss the Mexican Consulate in Kansas City and met in May in Washington, D.C., said a consulate spokesperson.
July
On July 7, a sniper opened fire during a protest in Dallas, killing five police officers. The shooter, who had served in Afghanistan as an Army Reservist, was eventually killed by the police. A funeral service was held for the fallen officers on July 12 in Dallas and included speeches by President Obama and former President George W. Bush.
August
A 10-year-old Olathe, Kan., boy died on Aug. 7 at Schlitterbahn Waterpark in Kansas City, Kan. Kansas City area police and fire officials arrived at the park after an accident had been reported on the Verruckt water slide, known as the world's tallest. The boy, Caleb Schwab, was pronounced dead at the park after riding the slide with two adult females, who had minor injuries. According to park rules, the ride is limited to three people on a boat at a time and each individual must be at least 54 inches tall. On Aug. 8, officials reported the boy had died of a fatal neck injury.
The world mourned the loss of musical legend Juan Gabriel, who died on Aug. 28 in Santa Monica, Calif., from a heart attack. The 66-year-old, who had recently performed in Los Angeles, was scheduled for a 15-city U.S. concert tour.
September
The Sept. 20 shooting death of an African-American civilian by a police officer in University City, N.C., sparked protests in Charlotte, N.C. The incident prompted further discussion of the acceptable use of force by police officers, a discussion prompted by other incidents during the summer involving the fatal use of force by police officers against minority civilians.
October
On Oct. 2, Colombians voted on the peace agreement reached by the Colombian government and the Revolutionary Armed Forces of Colombia to end the South American country's long civil war. It was rejected, with 52 percent of the vote opposing it.
Although the issue failed at the polls, Colombian President Juan Manuel Santos received the Nobel Peace Prize on Nov. 7 for his work in negotiating the agreement.
November
On Nov. 8, the U.S. presidential election was held. Republican candidate Donald J. Trump was declared the winner. Democratic candidate Hillary Clinton conceded the election to the billionaire real estate mogul the morning of Nov. 9.
President Obama stated he would work with President-elect Trump during the transition period. In keeping with that pledge, Obama met with Trump on Nov. 10 at the White House. As multiple media agencies reported, it was a 90-minute meeting. Following the meeting, the two men briefly met with the press.
On Nov. 25, controversial former Cuban leader Fidel Castro died at age 90. His brother, President Raul Castro, made the announcement. After leading the Cuban Revolution, which ousted Fulgencio Batista as president, Fidel Castro became Cuba's head of state in 1959. He led the Caribbean island nation for almost 50 years.
On Nov. 28, a plane carrying Brazilian soccer team Chapecoense from Bolivia to Colombia to play the final of the Copa Sudamericana in Colombia left 71 people dead (see also "Remembering 2016: The year in sports"). The accident took place near Medellin.
December
John Glenn, an aerospace pioneer who also had a long political career, died on Dec. 8.
Although the presidential election was held in November, Donald J. Trump wasn't officially elected until Dec. 19, when the electors of the Electoral College cast their votes.
On Monday (Dec. 26), multiple news agencies reported there were multiple causes of the Nov. 28 plane crash that had left 71 people dead. They included errors by Miguel Quiroga, the pilot of the plane; and excess weight that made it unsafe to fly at its cruising altitude.
Rubi Ibarra Garcia became a social media celebrity during December. A video invitation for her quinceanera (quinceañera in Spanish) went viral. She celebrated her much-publicized quinceanera on Monday in Mexico.