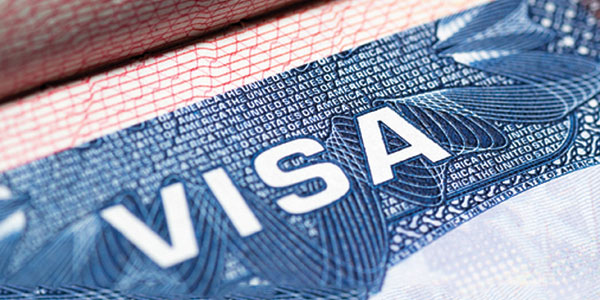 El Presidente electo de Estados Unidos, Donald Trump, está amenazando con revisar el programa de visas H1B, un programa reservado para trabajadores altamente calificados.
Su "revisión" podría matar la innovación. Y sin duda será una situación de pérdida para todos los interesados.
Bajo el liderazgo de su abogado general propuesto, el senador Jeff Sessions, el nuevo programa aumentaría los salarios de los beneficiarios de H1B, lo que haría que el programa fuera menos atractivo para las empresas de tecnología.
"(El programa H1B) no es ni de alta calificación ni de inmigración", dijo Trump en un comunicado. "Estos son trabajadores temporales extranjeros, importados del extranjero, con el propósito explícito de sustituir a los trabajadores estadounidenses con salarios más bajos".
En 2016, las oficinas de Servicios de Ciudadanía e Inmigración de los Estados Unidos recibieron 236,000 peticiones. Sin embargo, el programa emite 85,000 visas de trabajo cada año a las empresas que solicitan en nombre de los empleados nacidos en el extranjero, con 20,000 de los reservados para los solicitantes con una maestría. Con la mayoría de los visados ​​concedidos a industrias técnicas como ingeniería, matemáticas y ciencias, es posible que el esfuerzo pueda causar más daño que bien y crear un golpe en la innovación tecnológica y dejar talento extranjero a otros mercados laborales de todo el mundo.
Durante mucho tiempo, la industria de la tecnología informó tener una escasez de talento. Sorprendentemente, la Oficina de Estadísticas Laborales de Estados Unidos informó que el número de graduados de ciencia, tecnología, ingeniería y matemáticas (STEM) entre 2010 y 2020 superará los puestos de trabajo en su campo por 1.3 millones. Pero no todos se graduarían en la misma profesión. Además, algunos no permanecerán en un campo relacionado con STEM. Y algunos graduados serán considerados sub-calificados para esas posiciones.
Las empresas utilizan el programa H1B para compensar la posible escasez de talento tecnológico. Si el programa H1B se desmantela, las grandes empresas perderían la capacidad de innovar y mantener una ventaja internacional. Por otro lado, podrían encontrar una manera de trabajar en torno a las políticas mediante la subcontratación de puestos de trabajo en otros países – o mediante el traslado de sus oficinas fuera del país.
Pero no importa lo que las empresas decidan hacer para hacer frente a la escasez de futuro, esto está claro: bajo el plan de Trump para revisar el programa de visas H1B, nadie ganaría.
__________________________________________________________________________________________________
Trump's desire to curtail H1B visa program could kill innovation
Commentary by Melissa Arroyo
U.S. President-elect Donald Trump is threatening to overhaul the H1B visa program, a program reserved for high-skilled workers.
His "overhaul" could kill innovation. And it'll certainly be a losing situation for everyone concerned.
Under the leadership of his proposed attorney general, U.S. Sen. Jeff Sessions, the new program would raise the wages for H1B visa recipients, thus making the program less attractive for tech companies.
 "(The H1B program) is neither high-skilled nor immigration," Trump said in a statement. "These are temporary foreign workers, imported from abroad, for the explicit purpose of substituting for American workers at lower pay."
In 2016, the U.S. Citizenship and Immigration Services offices received 236,000 petitions. But the program issues 85,000 work visas each year to companies that petition on behalf of foreign-born employees, with 20,000 of those reserved for applicants with a master's degree. With most granted visas designated to technical industries such as engineering, math and science, it's possible the effort could cause more harm than good by causing a dent in technological innovation and giving up foreign talent to other job markets around the world.
For a long time, the tech industry reported having a shortage of talent. Surprisingly, though, the U.S. Bureau of Labor Statistics reported that the number of science, technology, engineering and math (STEM) graduates between 2010 and 2020 will exceed the job openings in the STEM by 1.3 million. But not all of them will graduate in the same profession. Moreover, some won't stay in a STEM-related field. And some graduates will be deemed underqualified for those positions.
Companies use the H1B program to compensate for possible shortages of tech talent. If the H1B program became dismantled, large companies would lose the ability to innovate and maintain an international advantage. On the other hand, they might find a way to work around the policies by outsourcing jobs in other countries – or by moving their headquarters out of the country.
But no matter what companies decide to do to address a future labor shortage, this much is clear: Under Trump's plan to overhaul the H1B visa program, no one would win.