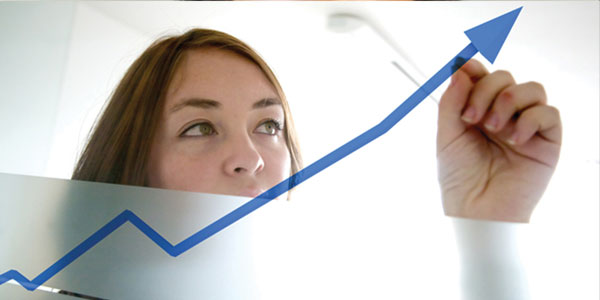 Presentado por HEDC (Presented by HEDC)
Establezca su Negocio para un Exitoso 2017
Traducido Maria Mendoza
Bien. Mal. Más o menos.  Dependiendo a quién le pregunte, será cómo la gente recuerda el 2016 recibirá diferentes respuestas.  Para quienes iniciaron o expandieron un negocio en el 2016, en una cosa si estamos de acuerdo: usted contribuyó hacia la construcción de nuestra economía.
Según Small Business Administration (SBA por sus siglas en inglés), los 28 millones de pequeñas empresas en América proveen el 54% de todas las ventas en Estados Unidos y proveen el 55% de trabajos.  Como empresario, estas son algunas formas de cómo construir esta tendencia en el 2017.
1. Fíjese Metas – Como individuos, nos ponemos resoluciones cada año (ejercitarnos 5 veces por semana, ahorrar $20 de cada cheque). Haga lo mismo, para su negocio.  CONSEJO: Fijar objetivos concretos en lugar de genéricos (contratar 2 empleados y aumentar las ventas en un 5%, en lugar de «hacer crecer mi negocio»).
2. Mantenga las formas de su negocio actualizada –  Uno de los errores más comunes que hacen los dueños de pequeños negocios, y los más fáciles de evitar – es no renovar las licencias y formularios comerciales.  Consulte con las ciudades en donde usted hace negocio para ver cuando se vence su licencia.
¡Salud por el Éxito del 2017!
Próxima semana: "Por qué la Competencia Importa"
Para obtener más información, llame a HEDC al
816.221.3442
________________________________________________________________________________________________
Setting your business up for a successful 2017
By Michael Carmona
Good. Bad. A little in-between.  Depending on who you ask, how people look back on 2016 is received with different responses.  For those who started or grew a business in 2016, one thing should be agreed upon: you made your way towards building our economy.
According to the Small Business Administration (SBA), the 28 million small businesses in America account for 54% of all U.S sales, and provide 55% of all jobs.  As a small business owner, here are ways to build on this trend in 2017.
1. Set goals – As individuals, we set resolutions each new year (work out 5 times a week, save $20 from each paycheck).  For your business, do the same.  TIP: Set concrete goals rather than generic ones (hire 2 employees and increase sales by 5%, in place of "growing my business").
2. Keep business forms up-to-date – One of the most common mistakes small business owners make – and the easiest to avoid – is not renewing business forms and licenses.  Check with the cities you do business in to see when yours are due.
Cheers to success in 2017!
Next week: "Why Competition Matters"
For more info, call HEDC at
816.221.3442