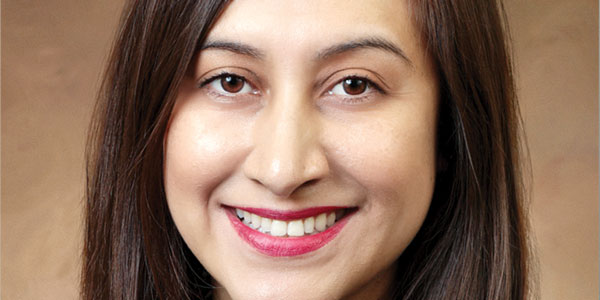 En 2005, Cecilia Ponce estuvo en Chile ofreciéndose como voluntaria y descubriendo lo que le esperaba en esta experiencia.
Después de graduarse recientemente de la Universidad de Rochester en Rochester, Nueva York con un título en antropología, Ponce decidió tomar un tiempo antes de la escuela de posgrado. En Chile, Ponce dice que una monja, la hermana Neli Armas Tejeras, le causó una gran impresión.
"Tenía experiencia como defensora, misionera y trabajadora social en todos los sentidos de la palabra", indicó Ponce por correo electrónico. "Decidí aplicar a los programas de postgrado mientras estaba en Chile".
Después de que la Universidad de Washington en St. Louis aceptó a Ponce en su programa de trabajo social de postgrado, Ponce fue a St. Louis en 2005 para comenzar su entrenamiento.
Ponce llegó a Kansas City en 2007. Durante nueve años, se desempeñó como terapeuta en el Wyandot Center en Kansas City, Kansas y luego se convirtió en Consultora de Salud Conductual en la clínica Health Partnership (HPC) en Olathe. La salud conductual es un campo que incluye los servicios de salud mental, así como de nutrición.
Citando los datos del censo de Estados Unidos, indica que el 75 por ciento de los clientes en HPC son hispanos.
Ponce, que es bilingüe y bicultural, mencionó que muchos pueden "perderse en la traducción" cuando un hispanohablante busca servicios de salud.
"Defiéndase", aconseja. "Si su proveedor no está proporcionando atención cultural o lingüísticamente apropiada, tiene el derecho de pedir a alguien que lo pueda hacer".
Durante su tiempo libre, Ponce dijo que le gusta estar con sus perros, viajar, bailar y ayudar a la agricultura orgánica a través de Cultivate KC y en la fundación de bicicletas  Revolve KC.
Ella es consciente de algunas de las necesidades específicas de salud de los latinos hoy en día.
"La mayoría de los latinos todavía sufren cierto estigma al usar los servicios de salud mental», indicó. "Los latinos, tanto asegurados como no asegurados, no siempre tienen acceso a los cuidados culturales o lingüísticos apropiados y tienden a tener niveles más bajos en los conocimientos de salud".
Que bueno que Ponce esté para ayudar.
________________________________________________________________________________________________
Ponce serving Hispanics through bilingual behavioral health
Profile and commentary by Nicholas Peterson
In 2005, Cecilia Ponce was in Chile volunteering and discovering what lay ahead for her.
     Having recently graduated from the University of Rochester in Rochester, NY with a degree in anthropology, Ponce had decided to take some time off before graduate school. Down in Chile, Ponce says a nun, Sister Neli Armas Tejeras, made an impression on her.
     "She had experience as an advocate, missionary, and was a social worker in every sense of the word," Ponce said via e-mail. " I decided to apply to graduate school programs while I was in Chile."
     After Washington University in St. Louis accepted Ponce into their graduate social work program, Ponce was off to St. Louis in 2005 to begin her training.
     Having earned her Masters from Washington University, Ponce arrived in Kansas City in 2007. For nine years, she served as a therapist at the Wyandot Center in Kansas City, Kan. then transitioned to being a Behavioral Health Consultant at Health Partnership Clinic (HPC) in Olathe. Behavioral health is a field that includes mental health services as well as nutrition.
     Citing U.S. Census data, she says 75 percent of the clients are Hispanic at HPC.
Ponce, who's bilingual and bicultural, said a lot can "get lost in translation" when a Spanish speaker seeks health services.
     "Advocate for yourself," she advises. "If your provider is not providing culturally appropriate or linguistically appropriate care you have a right to ask for a referral to someone who does."
     During her free time, Ponce said she likes to be with her puppies, travel, dance, and help at with organic farming through Cultivate KC and bikes at Revolve KC.
     She is aware of some of the specific health needs of Latinos today.
     "Most Latinos still endorse experiencing stigma when it comes to using mental health services," she said. "Latinos, both insured and uninsured, do not always have access to cultural or linguistic-appropriate care and tend to have lower levels of health literacy."
Good thing Ponce is out there, then.