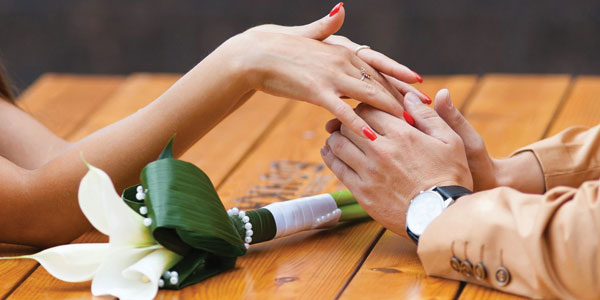 Con el inminente Día de San Valentín acercándose, muchos millennials (personas nacidas entre 1978 y 1998) como yo estamos entrando en un estado de pánico.
¿Cuál es la gran cosa sobre el Día de San Valentín? Según una encuesta de YPulse, el 58 por ciento de los millenials consideran que el Día de San Valentín está sobrevalorado. Sin embargo, los millennials son los más despilfarradores en este día, gastando en promedio, $ 100 más que cualquier otro grupo de edad.
La importancia de las redes sociales ha convertido el Día de San Valentín en una competencia en muchos aspectos.
"Creo que nuestra generación pone mucho peso en el Día de San Valentín, para poder publicarlo en las redes sociales", indicó Morgan Lamb, estudiante del Community College en el condado de Johnson.
Eso podría ser una razón para los exagerados gastos de los millenials en el Día de San Valentín, a pesar de su falta de entusiasmo por el día.
Generalmente hay dos grupos en San Valentín – los que son solteros o están saliendo en citas y los de las relaciones.
Ser soltero en el Día de San Valentín no es fácil. Te importe o no, el Día de San Valentín puede hacer que uno se sienta solo. Si eres soltero, no te preocupes. Hay un montón de peces en el mar, y las maravillas de la tecnología de hoy pueden ayudar. Aplicaciones como Bumble y Tinder te permiten improvisar alguna cita en los últimos días de la temporada de San Valentín. ¡O tal vez puedes optar por otra opción y salir por la noche con tus amigos solteros!
Las personas en relaciones también se encuentran en una situación difícil. La sociedad los ha orillado a ofrecer a su pareja una noche romántica y están compitiendo con el resto del mundo. Así que si estás en una relación, planifica como corresponde. Aplicaciones como No Wait y OpenTable pueden hacer que ir a cenar sea muy conveniente y sitios web como Groupon pueden ayudar a ahorrar algo de dinero.
Con suerte, los consejos anteriores ayudarán a que tuu Día de San Valentín sea divertido y fácil. El Día de San Valentín no es el momento de entrar en un estado de pánico.
________________________________________________________________________________________________
A millennial's guide to Valentine's Day
Commentary by Nick Moreno
With Valentine's Day looming, many millennials (people born between 1978 and 1998) like myself are finding themselves in a state of panic.
To them, I say this: Stop. Take a deep breath. Let me help guide you through the Feb. 14 holiday.
What's the big deal about Valentine's Day? Indeed, according to a YPulse survey, 58 percent of millennials find Valentine's Day overrated – and 52 percent go so far as saying they don't care about it. And yet, we millennials are Valentine's Day's biggest spenders. We spend, on average, $100 more on the holiday than any other age group.
The rise in social media has made Valentine's Day into a competition in many ways.
"I think our generation puts a lot of weight to Valentine's Day, so they can post it to social media," said Morgan Lamb, a student at Johnson County (Kan.) Community College.
That might be a reason for millennials' dramatic Valentine's Day spending habits, despite their lack of enthusiasm for the holiday.
There are two general groups on Valentine's Day – those who are single or dating around, and those who are in relationships. It's difficult to say which group is under more pressure.
Being single on Valentine's Day isn't easy. Whether you care or not, Valentine's Day can make one feel lonely. If you're single, don't worry. There are plenty of fish in the sea, and the wonders of today's technology can help. Apps such as Bumble and Tinder can allow you to set up impromptu dates late in the Valentine's Day season. Or maybe you can take an alternate route and decide to live it up with your fellow single friends for the night!
People in relationships are in a tricky situation, too. Society has pushed them into providing their significant other with a romantic night. And they're competing with the rest of the world to find the best flowers, candy and restaurants for showing their affection. So if you're in a relationship, plan accordingly. You can use apps such as No Wait and OpenTable to make dining as convenient as possible. In addition, websites such as Groupon can help save some cash.
Hopefully, the above tips will help make your Valentine's Day fun and easy. Valentine's Day is no time to be in a state of panic.