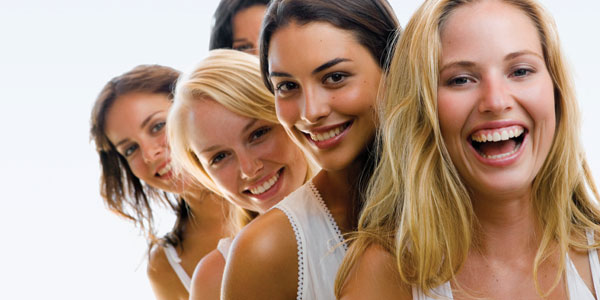 Cuando se trata de celebraciones en Estados Unidos, el mes de marzo está típicamente asociado con el día de San Patricio (17 de marzo), pero el mes marca la ocasión para otra celebración: el Mes de la Historia de la Mujer.
Iniciando con una proclamación por el presidente Carter declarando del 8 al 15 de marzo, 1980 como la Semana Nacional de la Historia de la Mujer, pronto la celebración evolucionó de una celebración de una semana hacia una de todo un mes. Como una manera para honrar las contribuciones que han hecho las mujeres -y que continúan haciendo- a nuestra sociedad, nosotros en Dos Mundos tendremos una serie de artículos reconociendo a varias mujeres del área de Kansas City que han perseguido sus sueños y han trabajado para producir cambios positivos en la sociedad.
Sin embargo, un mes no parece suficiente tiempo para reconocer las contribuciones que las mujeres realizan hacia la sociedad americana. A diario, las mujeres colaboran como bomberas, doctoras, periodistas, policías, ingenieras y madres, demostrando su poder y profesionalismo cuando tratan con asuntos en el trabajo y el hogar. Ellas son tesoros nacionales.
Aún así es importante darles a las mujeres un mes especial de reconocimiento y no solamente porque lo merecen sus contribuciones. El Mes de la Historia de la Mujer también es un recordatorio de que muchas mujeres aún enfrentan problemas sociales, incluyendo discriminación y menores salarios en sus empleos comparado con sus colegas hombres. Es un recordatorio de que todavía hay mucho trabajo por hacer.
Disfruten el Mes de la Historia de la Mujer. Utilícenlo para recordar las numerosas contribuciones que han hecho para este gran país y continúan haciéndolas todos los días.
_____________________________________________________________________________________________
What it means to celebrate Women's History Month
Commentary by Chara
When it comes to celebrations in the United States, March is typically associated with St. Patrick's Day (March 17). But the month marks the occasion for another celebration: Women's History Month.
Starting with a proclamation by President Carter declaring March 8-15, 1980, as National Women's History Week, the celebration soon evolved from a weeklong celebration into a month-long one. As a way of honoring the contributions women have made – and continue to make – to our society, we at Dos Mundos will run a series of articles recognizing several women in the Kansas City area who've pursued their dreams and have worked to produce positive changes in society.
However, one month doesn't seem like enough time to recognize the contributions women make to American society. Every day, women serve as firefighters, doctors, journalists, police officers, engineers and mothers, showing their power and professionalism when dealing with issues at work and at home. They are national treasures.
Still, it's important to give women a special month of recognition – and not just because their contributions deserve it. Women's History Month also is a reminder that many women still face social problems, including discrimination and lower salaries in their jobs than their male counterparts. It is a reminder that there's work that still needs to be done.
Enjoy Women's History Month. Use it to remember the many contributions have made to this great country – and continue to make every day.