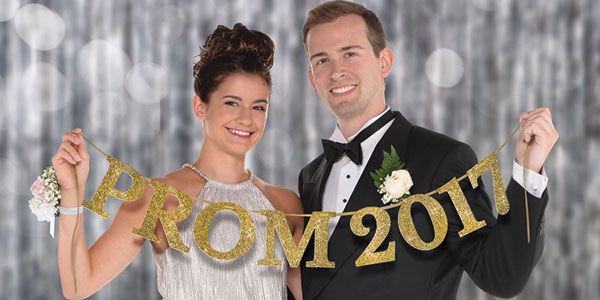 La graduación de la preparatoria es un momento clave que marca el final de la niñez y la adolescencia y el inicio de la edad adulta. El diploma representa mucho, denota un logro único y trae a la memoria las amistades escolares y los recuerdos y la riqueza del conocimiento para el cual los graduados trabajaron mucho y por largo tiempo para obtener. Un logro de esta escala merece celebrarse.
Durante la próxima semana, los graduados de preparatoria en el área metropolitana cruzarán el escenario con su toga y recibirán sus diplomas. Después, se irán a celebrar.
Mantenerse seguro. La temporada de graduación reta a los padres y tutores a recordarles a los estudiantes las reglas y expectativas de conductas que aún se aplican. Las fiestas deben de estar supervisadas por adultos responsables y que estén libres de alcohol. Por más seductivo que pueda sonar para los adolescentes insistir en su independencia en la noche de graduación e irse de fiesta con falta de control bacanal, el precio de renunciar al sentido común y a abstenerse de ingerir alcohol podría resultar fatal.
De acuerdo con los Centros para Control y Prevención de Enfermedades, los accidentes automovilísticos son la causa número uno de muertes entre adolescentes en Estados Unidos, y el consumo de alcohol está implicado en el 33 por ciento de los accidentes fatales. El porcentaje sube a más del 40 por ciento en la noche de graduación.
De manera amable pero firme hay que resumirle a los adolescentes los riesgos de tomar alcohol y manejar, o aceptar subirse a un carro con un conductor embebido en alcohol, ya que esto podría salvar vidas y evitar lesiones. Los padres y tutores no tienen nada que perder y mucho por ganar con una simple conversación.
Como todos lo saben, cualquier persona que maneja después de consumir alcohol pone en peligro al mismo tiempo su propia vida, la de sus pasajeros y la de otros conductores o peatones que estén en su camino
La noche de graduación es especial, una ocasión que se da una vez en la vida, aunque quizás un poco agridulce y atemorizante, aún así es una ocasión merecida y feliz. Honrar orgullosamente la ocasión con autocontrol, sentido común y abstinencia ayuda a asegurar que los graduados empezarán la mañana siguiente sanos y salvos para prepararse para la universidad, un año sabático o unirse a la fuerza laboral de tiempo completo.
Padres, a medida que sus adolescentes se preparan para celebrar la noche de graduación, consideren pasar este consejo del fallecido Theodore Seuss Geisel, mejor conocido como Dr. Seuss, autor e ilustrador de libros de niños, "Tienes un cerebro en la cabeza, tienes pies en tus zapatos, puedes manejarte en cualquier dirección que tú decidas".
Felicidades a todos los graduados y nuestros mejores deseos para el futuro.
---
Preserving sobriety in graduation night revelry
High school graduation is a watershed moment institutionally marking the end of childhood and adolescence and the commencement of adulthood. The diploma represents so much. It signifies a unique achievement and calls to mind school friendships and memories and the wealth of knowledge for which graduates worked hard and long to earn. A milestone and accomplishment on this scale merits celebrating.
Over the next week, high school seniors across the metro will march across a stage in cap and gown and receive their diplomas. Afterward, they'll celebrate.
Keep it safe. Graduation season challenges parents and guardians to remind graduating seniors that the rules and behavioral expectations still apply. Parties are to be chaperoned by responsible adults and alcohol-free. As seductive as it might sound to teenagers to assert their independence on graduation night and party with bacchanalian abandon, the price of forgoing good judgement and abstinence from alcohol could be fatal.
According to the Centers for Disease Control and Prevention, motor vehicle crashes are the No. 1 cause of death for teens in the U.S., and alcohol consumption is involved in 33 percent of fatal accidents.  That percentage jumps to over 40 percent on graduation night.  
Gently but firmly recapping for teens the risks of drinking alcohol and driving or accepting a ride in a car with a driver who's imbibed an alcoholic beverage could save lives and prevent injuries. Parents and guardians have nothing to lose and everything to gain from the conversation. As they're well aware, any person of any age who drives after consuming alcohol imperils her or his own life, that of her passengers and other drivers and pedestrians on the road at the same time.
Graduation night is special, a once-in-a-lifetime occasion, while perhaps a little bittersweet and scary, still a well-earned, happy occasion. Proudly honoring the occasion with self-control, common sense and abstinence helps ensure that graduates will begin the morning after alive and well to prepare for college, a gap year or joining the labor force fulltime.
Parents, as your teenagers get ready to celebrate graduation night, consider passing on this advice from the late Theodor Seuss Geisel. Better known as Dr. Seuss, the children's book author and illustrator wrote, "You have brains in your head. You have feet in your shoes. You can steer yourself in any direction you choose."
Congratulations, graduates and best wishes for the future.