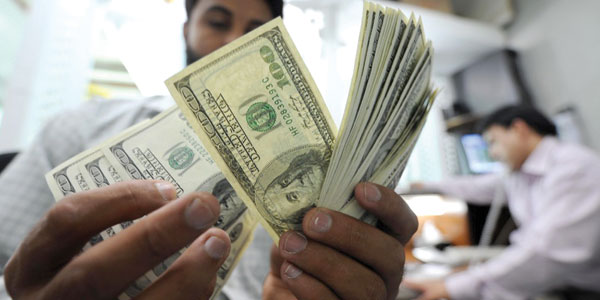 By Emiliano Gross
According to recent statistics, Latin Americans living abroad are sending more money back home.
A report called "Sending Money Home" stated that remittances in all of Latin America reached $73 billion in 2016 – an 18 percent increase since 2007. A U.N. agency reported that the Latin American countries benefitting the most from remittances were Mexico (more than $28 billion), Guatemala (more than $7 billion), the Dominican Republic (more than $5 billion), Colombia (more than $4 billion) and El Salvador (also more than $4 billion).
In Mexico, remittances represented 2.3 percent of the 2016 gross domestic product. In Colombia, they represented 1.6 percent.
"Mexicans living in the United States traveled less to their home country and decided to send money to their families," said Pedro Vasconcelos, coordinator of the International Fund for Agriculture Development, during a recent interview.
The decrease in travel is believed to have resulted from the uncertainties Mexicans living in the United States felt about returning safely because of President Trump's continued threats to enforce stricter immigration laws and policies.
"The trip expenses were sent as remittances instead," Vasconcelos said.
The United States is among the top 10 countries from where money is sent. The others are Saudi Arabia, Russia, the United Arab Emirates, Germany, Kuwait, France, Qatar, the United Kingdom and Italy. The countries that benefit the most are China, India, the Philippines, Mexico and Pakistan.
Moreover, 800 million people around the world directly benefit from remittances. That total reaches 1 billion people if the 200 million people who send money home also are taken into account. That equals one-seventh of the world's population.
"Data gathered show us that migrant workers are becoming more and more necessary for the most developed nations, … (where the) population is aging," Vasconcelos said.
______________________________________________________________________________________
Las remesas a países latinoamericanos incrementaron
Los Estados Unidos se encuentran entre los primeros diez países de donde el dinero es enviado. Los otros son Arabia Saudita, Rusia, los Emiratos Árabes Unidos, Alemania, Kuwait, Francia, Qatar, el Reino Unido e Italia.
Así mismo, 800 millones de personas alrededor del mundo se benefician directamente de las remesas. El total alcanza 1 billón de personas si se cuentan las 200 millones de personas que envían el dinero. Esto equivale a un séptimo de la población mundial.
"Los datos obtenidos nos muestran que los trabajadores internacionales se están convirtiendo cada vez más necesarios para las naciones más desarrolladas, … (cuya) población está envejeciendo," afirmó Vasconcelos.
De acuerdo con estadísticas recientes, los latinoamericanos que viven en el exterior están mandando cada vez más dinero a sus países de origen.
En México, las remesas representaron el 2.3 por ciento del producto bruto interno (PBI) en el 2016. En países como Colombia, representaron el 1.6 por ciento.
"Los mexicanos que viven en Estados Unidos viajaron menos a su país de origen y decidieron sólo mandar el dinero a sus familias",dijo Pedro de Vasconcelos, coordinador del Fondo Internacional de Desarrollo Agrícola, durante una entrevista.
La disminución en los viajes se atribuye a la creciente incertidumbre que tienen los mexicanos que viven en los Estados Unidos acerca de la posible negativa de un retorno al país debido a las continuas amenazas del presidente Trump de endurecer las políticas inmigratorias.
"El dinero ahorra de los viajes fue también enviado como remesa," declaró Vasconcelos.