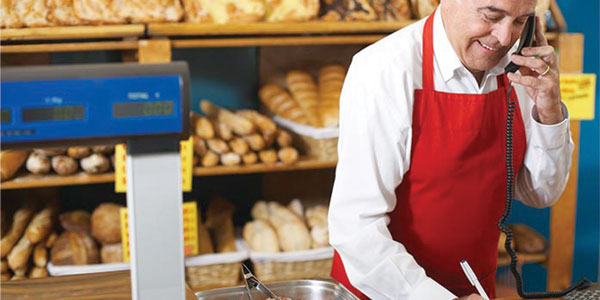 Commentary by Katherine Diaz
Being a small business owner isn't easy.
One of the challenges of running a small business is getting the word out to consumers about your existence. There are various ways you can go about advertising your small business, but here are some popular ways you should consider:
*Social media: It's the digital age. That means most of your consumers will be online. You should be, too.
The most popular platform for small businesses is Facebook, followed by Twitter. But if you're starting out, it's best to start with one social media platform and master it before establishing a second social platform account. If you start with Facebook, one way to start telling people you're on Facebook is by using Facebook advertising to increase your followers. However, don't stop at ads. Make sure you're keeping up-to-date with regular posts to update your followers on the latest news about your business.
*Radio advertising: Most consumers tend to remember what they hear, rather than what they read. A great way to get your business out to the public is to invest in radio advertising.
Of course, as with any owner, one must keep in mind budgets and consider the length of time you want to run a radio ad, if you choose that path. Small businesses have the benefit of reaching their local customers through radio. But remember, a catchy tune or phrase will resonate the most.
*Print advertising: The traditional way of advertising still has its benefits, as far as helping small businesses tell their audiences that they exist and where to find them are concerned. Unlike radio, which reaches wider audiences, print advertising reaches more targeted demographics that fit your ideal customer. It's also easier for individuals to keep your print ad and have your information on hand.
__________________________________________________________________________________
Cómo anunciar su pequeño negocio
Ser propietario de un pequeño negocio no es fácil.
Uno de los retos de una pequeña empresa es dar a conocer a los consumidores acerca de su existencia. Hay varias maneras que usted puede elegir sobre la publicidad de su pequeña empresa, pero aquí hay algunas maneras populares que usted debe considerar:
*Medios de comunicación social: Es la era digital. Eso significa que la mayoría de sus consumidores estarán en línea. Usted lo debe ser, también.
La plataforma más popular para las pequeñas empresas es Facebook, seguido por Twitter. Pero si usted está comenzando, lo mejor es comenzar con una plataforma de medios sociales y dominarla antes de establecer una segunda cuenta de plataforma social. Si empiezas con Facebook, una forma de empezar a decirle a la gente que estás en Facebook es usando la publicidad de Facebook para aumentar tus seguidores. Sin embargo, no se detienen en los anuncios. Asegúrese de mantenerse actualizado con publicaciones periódicas para actualizar a sus seguidores sobre las últimas noticias sobre su negocio.
*Publicidad por radio: La mayoría de los consumidores tienden a recordar lo que escuchan, en lugar de lo que leen. Una gran manera de conseguir su negocio hacia fuera al público es invertir en la publicidad de radio.
Por supuesto, como con cualquier propietario, uno debe tener en cuenta los presupuestos y considerar la duración del tiempo que desea ejecutar un anuncio de radio, si elige esa ruta. Las pequeñas empresas tienen la ventaja de llegar a sus clientes locales a través de la radio. Pero recuerde, una melodía o frase pegadiza resonará más.
*Publicidad impresa: La forma tradicional de publicidad aún tiene sus beneficios, en la medida en que ayuda a las pequeñas empresas a decir a sus audiencias que existen y dónde encontrarlas se refiere. A diferencia de la radio, que alcanza un público más amplio, la publicidad impresa alcanza una población demográfica más específica que se adapte a su cliente ideal. También es más fácil para las personas mantener su anuncio impreso y tener su información a mano.