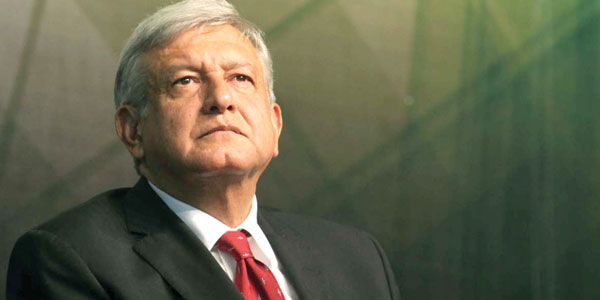 By Melissa Arroyo
With the approval rating for Mexican President Enrique Pena Nieto (Peña Nieto in Spanish) hovering between 12 and 20 percent, the landscape for Mexico's 2018 federal elections doesn't seem to be favorable for him – or his party, the Institutional Revolutionary Party (PRI).
The public is rallying around candidates that will take on Pena Nieto's policies and U.S. President Donald Trump's stance against Mexico. Moreover, the public's increased frustration with the PRI because of scandals of government corruption and illegal surveillance, crumbling infrastructure, 43 missing students, a sharp spike in gas prices, and increased crime and violence could cost the party the election in 2018.
Andres Manuel Lopez Obrador is among the candidates who are gaining in popularity. Lopez Obrador – who created his own anti-establishment party, the National Regeneration Movement (MORENA), in 2014 – has spent years of his political career criticizing the ongoing corruption of the government.
As evidenced by a close vote in the state of Mexico's gubernatorial elections, where the PRI earned less than 34 percent of the vote and MORENA had 31 percent, analysts have a strong reason to believe that Lopez Obrador is gaining momentum and could take the presidency in 2018.
According to an opinion poll by the Mexican newspaper La Reforma, voters' top choices are MORENA with 28 percent, the National Action Party (PAN) with 23 percent support and the PRI with 17 percent.
Mexico's political parties are required to nominate their respective candidates by March 2018. Candidates who've expressed an interest in the presidential race include Margarita Zavala, a member of the PAN and the wife of former President Felipe Calderon; and Mexico City Mayor Miguel Angel Mancera, who's a member of the Party of the Democratic Revolution.
____________________________________________________________________________________
La elección federal de México toma forma, favoreciendo al partido independiente
Con el índice de aprobación del presidente mexicano Enrique Peña Nieto, que oscila entre el 12 y el 20 por ciento, el panorama para las elecciones federales de 2018 no parece ser favorable para él, ni su partido, el PRI.
El público está reuniendo su apoyo político alrededor de candidatos que asumirán las políticas de Peña Nieto y la postura del presidente de los Estados Unidos, Donald Trump, contra México. Además, la creciente frustración del público con el PRI debido a los escándalos de corrupción y vigilancia ilegal del gobierno, la baja calidad de la infraestructura, los 43 estudiantes desaparecidos, el fuerte aumento de los precios del gas y el aumento de la delincuencia y la violencia podrían costar al partido las elecciones de 2018.
Andrés Manuel López Obrador está entre los candidatos que están ganando popularidad. López Obrador – que creó su propio partido independiente, el Movimiento de Regeneración Nacional (MORENA), en 2014 – ha pasado años de su carrera política criticando la corrupción del gobierno.
Como lo demuestra la estrecha votación en las elecciones gubernatorias en el estado de México, donde el PRI ganó menos del 34 por ciento de los votos y MORENA 31 por ciento, los analistas tienen una fuerte razón para creer que López Obrador está ganando impulso y podría tomar la presidencia en el 2018.
Según una encuesta de opinión del diario mexicano La Reforma, las elecciones principales de los votantes son MORENA con 28 por ciento, el PAN con 23 por ciento de apoyo y el PRI con 17 por ciento.
Los partidos políticos de México deben nominar a sus respectivos candidatos en marzo de 2018. Entre los candidatos que han expresado interés en la contienda presidencial figuran Margarita Zavala, miembro del PAN y esposa del ex presidente Felipe Calderón; Y el alcalde de México, Miguel Ángel Mancera, que es miembro del PRD.