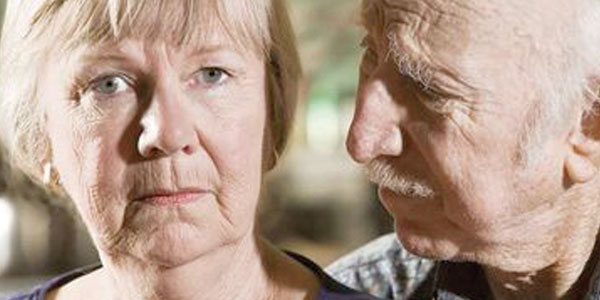 The new AARP Long-Term Services and Supports State Scorecard published in June found that Missouri could do a lot better job meeting the long-term care needs of older adults, people with disabilities and family caregivers. Missouri ranked 27th among the 50 states and Washington, D.C., just slightly better than Kansas, ranked 30th.
The report analyzes data in five categories of long-term services and supports: Affordability and Access; Choice of Setting and Provider; Quality of Life and Quality of Care; Support for Family Caregivers; and Effective Transitions. Ranked the top five states for meeting long-term care needs of older people and people with disabilities were Washington, Minnesota, Vermont, Oregon and Alaska.
Those states consistently rank at the top because they've strategically planned for their aging population in the areas of health, housing, transportation and family caregiving, said Dr. Bruce Chernof, president and CEO of The SCAN Foundation, one of three foundations that funded the report.
Chernof went on to say that the new Scorecard shows that it's time for all states to fast-track care improvements for older adults and people with disabilities.
Missouri is doing just the opposite. Gov. Greitens and the Missouri General Assembly just balanced the state budget for fiscal year 2018 on the backs of low-income and disabled Missourians. More than 8,000 senior citizens and people with disabilities lost their in-home care and nursing services, and 63,000-plus low-income retirees, including 6,200 in Jackson County were left without state assistance to help them pay for prescription drugs.
Across the state, advocates for seniors and the disabled warned lawmakers that the cuts would have grave consequences. People are going to end up in emergency rooms or in nursing homes because they can't get proper medication, said the Mid-East Area on Aging's executive director Mary Schaefer in St. Louis. She said the Missouri Rx (MORx) program helps people financially on the edge stay at home and stay healthy.
To make matters worse, those who lost MORx coverage were blindsided. The Missouri Department of Social Services gave them just two weeks' notice that their benefits were ending. Many were caught off guard by how quickly their services were cut. They're now scrambling to find other ways to pay for their medications, said James Stowe in Kansas City, the Mid-America Regional Council's Aging and Adult Services director.
Tough choices are in store for senior Missourians on fixed incomes. They will have to decide whether they can afford to take their medication, cut their pills in half or do without something else, said Missouri AARP director, Craig Eichelman. Cutting benefits could end up costing the state far more in the long run, say advocates.
The governor and General Assembly had difficult budgetary decisions to make this session because revenues weren't keeping pace with government spending. Balancing the budget is required by state law but not at the expense of the state's most vulnerable populations. Moreover, shortchanging retirees who paid into the system throughout their working lives is insupportable.
Nota bene: Read the AARP Long-Term Services and Supports State Scorecard online at http://www.longtermscorecard.org/. 
____________________________________________________________________________________
Defensores advierten de graves consecuencias
La nueva Calificación Estatal de Servicios y Apoyos a Largo Plazo de AARP publicado en junio encontró que a Missouri le falta hacer un mejor trabajo para satisfacer las necesidades de atención a largo plazo para adultos mayores, personas con discapacidades y proveedores de cuidado familiar. Missouri figuró en el número 27 de los 50 estados y Washington D.C., sólo un poco mejor que Kansas, que figuró en el lugar número 30.
El reporte analiza datos en cinco categorías de servicios y apoyos a largo plazo: Costeabilidad y acceso, opción de acomodo y proveedor; calidad de vida y calidad de cuidado; apoyo para proveedores de cuidado familiar; y transiciones efectivas. Figurando en los cinco mejores estados para satisfacer las necesidades de atención a largo plazo de personas mayores y personas con discapacidades estuvieron Washington, Minnesota, Vermont, Oregón y Alaska.
Los estados consistentemente figuraron entre los mejores porque han planeado estratégicamente para el envejecimiento de la población en las áreas de salud, vivienda, transportación y cuidado familiar, dijo el doctor Bruce Chernof, presidente y director ejecutivo de The SCAN Foundation, una de las tres fundaciones que financió el reporte.
Chernof pasó a decir que la nueva clasificación demuestra que es hora de que todos los estados aceleren los mejoramientos de atención para adultos mayores y personas con discapacidades.
Missouri está haciendo justo lo contrario. El gobernador Greitens y la Asamblea General de Missouri acaban de balancear el presupuesto estatal para el año fiscal 2018 sobre las espaldas de los residentes de Missouri de bajos ingresos y discapacitados. Más de 8,000 ciudadanos de la tercera edad y personas con discapacidades perdieron sus servicios de atención en casa y de enfermería, y más de 63,000 jubilados de bajos ingresos, incluyendo 6,200 en el condado Jackson se quedaron sin asistencia estatal que los ayudaba a pagar para medicamentos recetados.
En el estado, los defensores para personas de la tercera edad y discapacitados advirtieron a los legisladores que los recortes tendrían graves consecuencias. Las personas van a terminar en salas de emergencia o en asilos de ancianos porque no podrán obtener el medicamento apropiado, dijo Mary Schaefer, directora ejecutiva de Mid East Area on Aging, en St. Louis.. Ella dijo que el programa Missouri Rx (MORx) ayuda a las personas con problemas financieros a que permanezcan en casa y permanezcan saludables.
Para empeorar las cosas, tomaron por sorpresa a quienes perdieron la cobertura MORx. El Departamento de Servicios Sociales de Missouri solamente les dio un aviso de dos semanas de que sus beneficios se estaban terminando. Muchos se vieron desprevenidos por lo rápido que sus servicios fueron recortados. Ahora están batallando para encontrar otras maneras para pagar por sus medicamentos, dijo James Stowe director de Mid-America Regional Council's Aging and Adult Services.
A los residentes de la tercera edad de Missouri con ingresos fijos les esperan duras decisiones. Ellos tendrán que decidir si pueden pagar por su medicamento, recortar sus pastillas por la mitad o prescindir de algo más, dijo el director de Missouri AARP, Craig Eichelman. Recortar beneficios podría terminar costando al estado mucho más a largo plazo, dicen los defensores.
El gobernador y la Asamblea General tuvieron difíciles decisiones presupuestarias para hacer esta sesión porque los ingresos no se están manteniendo al paso con el gasto del gobierno. Balancear el presupuesto es requerido por la ley estatal pero no a costa de las poblaciones más vulnerables del Estado. Además, dar menos de lo debido a los jubilados quienes pagaron al sistema durante sus vidas laborales es intolerable.
Nota: Lea AARP Long-Term Services and Supports State Scorecard (Calificación Estatal de Servicios y Apoyos a Largo Plazo)de AARP en línea en http://www.longtermscorecard.org/.