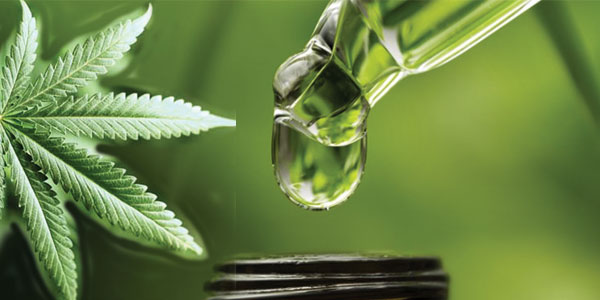 "CBD is (a type of) cannabinoid with more medicinal properties," said a representative of Comprehensive Health [Salud Integral]. "CBD is one of the many cannabinoids that are present in the cannabis plant. It does not cause psychotropic effects nor euphoria or dizziness".
Research studies say that it can be used to improve various medical conditions, ranging from mental illnesses like anxiety or depression to diseases of the body like diabetes or even cancer.
The National Institute of Cancer states on its website: Cannabis consumption for medical purposes goes back at least 3,000 years. It began to be used in Western medicine in the nineteenth century and people used to said that it was used to relieve pain, inflammation, spasms and seizures.
CBD is one of the active substances in cannabis that causes similar effects than drugs cause throughout the body, including in the Central Nervous System and Immune System. It helps to relieve pain and reduce inflammation, as well as reducing anxiety without causing psychotropic effects.
For more information visit the website www.NaturallyCBD.com
Note: This article is only for informational purposes. At Dos Mundos we are not qualified to prescribe or advise any kind of medication, including Cannabidiol. It is recommended to consult a doctor or a specialist, as appropriate.
---
CBD controversial pero efectivo
Compiled by Dos Mundos Staff
"El CBD es (un tipo de) cannabinoide con más propiedades medicinales", dijo un representante de Salud Integral . "El CBD es uno de los muchos cannabinoides que están presentes en la planta del cannabis. No contiene el ingridiente que causa psicotrópicos ni euforia o mareo".
Los estudios de investigación dicen que puede ser utilizado para mejorar varias condiciones médicas, que van desde enfermedades mentales como la ansiedad o la depresión hasta las enfermedades del cuerpo como la diabetes o incluso el cáncer.
El Instituto Nacional del Cáncer es su página Web, resalta: El consumo de Cannabis con fines medicinales se remonta por lo menos a 3.000 años. Se empezó a usar en la medicina occidental en el siglo XIX y se dijo que aliviaba el dolor, la inflamación, los espasmos y las convulsiones.
El CBD es una de las sustancias activas del canabis que causa efectos similares a los medicamentos en todo el cuerpo, incluso el Sistema Nervioso Central y el Sistema Inmunólogico. También puede aliviar dolor y disminuir la inflamación, así como también la ansiedad sin hacer que se sientan efectos psicotrópicos.
Para más información visite la página web www.NaturallyCBD.com
Nota: Este artículo es sólo informativo. Nosotros en Dos Mundos no estamos calificados para prescribir o aconsejar cualquier tipo de medicamento, incluyendo Cannabidiol. Se recomienda consultar a un médico o un especialista, según corresponda.