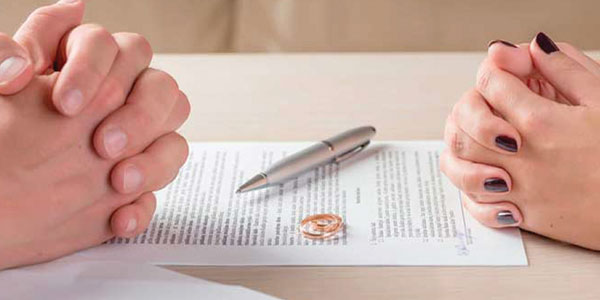 Often, I hear immigrants talk about hiring an attorney in their home country to handle family law matters. They think because they married there, they have to also divorce there. This is not true! Family laws apply to you where you currently live. So, it is possible to divorce where you live now.
In Missouri, the requirements are that you have lived in the state for 90 days and that the marriage cannot be saved. It is not necessary for the other spouse to live in the state, but you do have to notify them of the divorce proceedings. If you know where your spouse lives, your attorney can make arrangements for the papers to be delivered to him/her. If you do not know where your spouse currently lives, your attorney can help you place an ad in a special newspaper to let them know you have filed for divorce. If you have to place the ad, you can only change your marital status. You cannot have the court decide custody of minor children or divide your property.
If you can agree with your spouse on what to do with your property and on custody of minor children, (or if you don't have any of either) your case is "uncontested"(incontestado). This is less expensive and less trouble. Our bilingual law firm is happy to assist you with this process in Missouri. We offer a low fees and payment plan. Let us help you move on with your life. Call us today at 816-895-6363 for a free divorce consultation.
---
¿Necesitas divorciarte? ¡Hazlo en el lugar que vivas actualmente!
A menudo, escucho a los inmigrantes hablar sobre contratar un abogado en su país de origen para tratar asuntos relacionados con el derecho de familia. Piensan que porque se casaron allá, también tienen que divorciarse allá. ¡Esto no es verdad! Las leyes del derecho de familia se aplica en el lugar donde viva. Por lo tanto, es posible divorciarse en el lugar que viva actualmente.
Los requisitos en Missouri, son haber vivido en el estado durante 90 días y que el matrimonio no puede salvarse. No es necesario que el otro cónyuge viva en el estado, pero sí tiene que notificarle sobre el proceso de divorcio. Si sabe dónde vive su cónyuge, su abogado puede manejar la situación para que entregarle los documentos. Si no sabe dónde vive su cónyuge, su abogado puede ayudarlo a colocar un anuncio en algún periódico para informarle que se ha divorciado. Si tiene que colocar el anuncio, sólo puede cambiar su estado civil. No puede hacer que el tribunal decida la custodia de menores o divida su propiedad.
Si puede llegar a un arreglo con su cónyuge sobre qué hacer con su propiedad y con la custodia de sus hijos menores de edad (o si no tiene ninguno), su caso es "incontestado". Esto es menos costoso y genera menos problemas. Nuestro bufete de abogados bilingüe está feliz de ayudarlo con este proceso en el área de Missouri. Ofrecemos tarifas bajas y planes de pago. Permítanos ayudarlo a seguir con su vida. Llámenos hoy al 816-895-6363 para una consulta de divorcio gratuita.