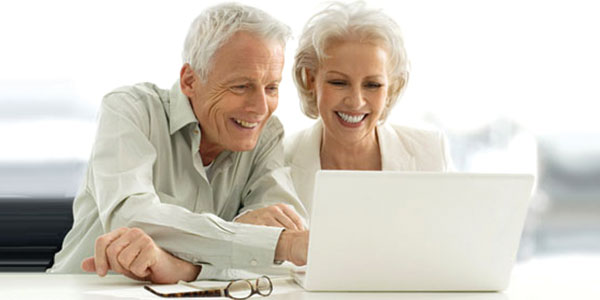 By Chara
A retirement account is something you should consider opening.
A retirement account not only allows you to live comfortably after you've stopped working; it benefits your family, too. To help you choose the right retirement account for you, consider the following:
*Opening a 401(k) or a Roth 401(k): The 401(k) allows you to make pretax contributions, thus allowing you to save money on your taxes. On the other hand, the Roth 401(k) is funded with contributions that you make after paying your taxes, thus allowing you to withdraw your money tax-free.
*Tax rates: Analyze various scenarios to determine if you'll have a lower or higher tax rate when you retire. If you're planning on seeing a lower tax rate when you retire, pick a traditional retirement account. If you think your tax rate will be higher, a Roth account might be more suitable for you. Whenever you visit a bank or other financial institution to explore opening a retirement account, ask questions and request financial advice.
*Income and expenses: It's important that you determine the retirement lifestyle you want to have. Once you have that defined, try to set a limit on your spending and the activities you want to do when you're not working. And work with a financial advisor to help you estimate your postretirement budget.
*Where you'll open your account: To open a retirement account, go to an established financial institution, such as a bank, fund company or brokerage firm. Before you pick the institution that will handle your account, find out which one will give you the best returns on your investment. Do your market research.
_________________________________________________________________________________________________
¿Cómo elegir su cuenta de jubilación?
Abrir una cuenta de jubilación es algo que debe considerar.
Una cuenta de jubilación no sólo le permite vivir cómodamente después de haber dejado de trabajar, también beneficia a su familia. Para ayudarlo a elegir la cuenta de jubilación adecuada, debe considerar lo siguiente:
* Abrir una 401(k) o una cuenta Roth 401(k): La cuenta 401(k) le permite hacer contribuciones antes de impuestos, lo que le permite ahorrar dinero en sus impuestos. Por otro lado, la cuenta Roth 401(k) se financia con las contribuciones que hace después de pagar sus impuestos, lo que le permite retirar su dinero libre de impuestos.
* Tasas del impuesto: Analice varios escenarios para determinar si el precio del impuesto será más bajo o más alto cuando se jubile. Si planea tener una tasa de impuestos más baja cuando se jubile, elija una cuenta de jubilación tradicional. Si cree que su tasa de impuestos será más alta, una cuenta Roth podría ser más adecuada. Cada vez que visite un banco u otra institución financiera para explorar la apertura de una cuenta de jubilación, haga preguntas y solicite asesoramiento financiero.
* Ingresos y gastos: Es importante que determine el estilo de vida de jubilación que desea tener. Una vez que tenga eso definido, trate de establecer un límite en sus gastos y las actividades que desea hacer cuando no está trabajando. Reúnase con un asesor financiero para que lo ayude a estimar su presupuesto post-retiro.
* El lugar donde abrirá su cuenta: Para abrir una cuenta de jubilación, vaya a una institución financiera establecida, como un banco, una compañía de fondos o una compañía de corretaje. Antes de elegir la institución que manejará su cuenta, averigüe cuál le brindará los mejores rendimientos de su inversión. Haga una investigación de mercado.