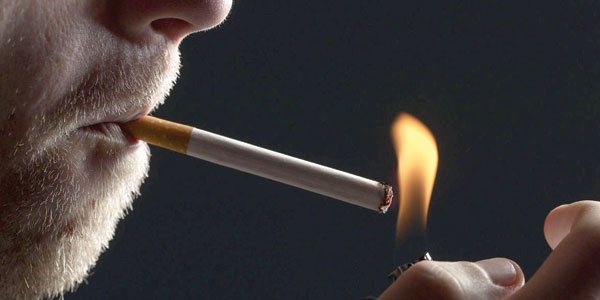 By Dermidio Juez-Perez
A change is coming to the advertising world.
In 1970, then-U.S. President Richard Nixon signed into law an act banning the advertising of cigarettes on television and radio, effective Jan. 2, 1971. The last cigarette commercial shown was one for Virginia Slims that aired at 11:59 p.m. Jan. 1 during a break on "The Tonight Show."
In June 2010, a new regulation prohibited tobacco companies from sponsoring sports, music and other cultural events. Additionally, this regulation banned tobacco companies from displaying their logos on products such as T-shirts, hats or other apparel. 
Starting this weekend (Dec. 1-3), however, tobacco ads will be back on primetime television. They'll be in newspapers, too.  
But the ads won't be promotions for tobacco products. Instead, they'll inform Americans about the dangers of cigarette smoking. 
The "corrective statements," as they're being called, were ordered by a federal court judge to be applied to all U.S.-based tobacco companies. The ads will be paid for by such tobacco companies such as Philip Morris USA, Lorillard, R.J. Reynolds Tobacco Co. and the Altria Group.
Ironically, the ads come at a time when traditional cigarette smoking is reportedly in decline. In the United States, the smoking rate has declined significantly over the past decade. But some experts believe the decline has been tempered by the rise of e-cigarette users – an increase that has them concerned.
"I think the situation with e-cigarettes is that, the more we learn, the worse they look," Stanton Glantz, an educator and anti-tobacco activist, said in a story posted Monday (Nov. 27) by CNN. "Now, it's looking like they probably cause as much heart disease and lung cancer, (and) lung disease as conventional cigarettes do."
Dr. Eric Presser, a thoracic surgeon, expressed similar concerns in the CNN story.
"The biggest thing I tell my patients is, the only thing you should be breathing is air," Presser said.
_________________________________________________________________________________________________
Las propagandas de tabaco regresan a la televisión
Un cambio está llegando al mundo de la publicidad.
En 1970, el entonces- presidente Richard Nixon promulgó una ley que prohibió la publicidad de cigarrillos en la televisión y la radio, con efecto a partir del 2 de enero de 1971. El último comercial de cigarrillos que se mostró fue el de Virginia Slims que se emitió a las 11:59 p.m. el 1ro de enero durante el programa "The Tonight Show".
En junio del 2010, una nueva regulación prohibiría a las compañías tabacaleras patrocinar deportes, música y otros eventos culturales. Además, este reglamento prohibió a dichas compañías mostrar sus logos en productos como camisetas, sombreros u otras prendas de vestir.
Sin embargo, a partir de este fin de semana (del 1 al 3 de diciembre), los anuncios de tabaco volverán a la televisión. Y también estarán en los periódicos.
Pero los anuncios no promocionarán los productos de tabaco. En cambio, informarán a los estadounidenses sobre los peligros del consumo de cigarrillos.
Las "declaraciones correctivas", como se las denomina, fueron ordenadas por un juez de un tribunal federal y aplicada a todas las compañías tabacaleras con sede en los EE. UU. Los anuncios serán pagados por compañías tabacaleras tales como Philip Morris USA, Lorillard, R.J. Reynolds Tobacco Co. y Altria Group.
Irónicamente, los anuncios llegan en un momento en que, según los informes, el tabaquismo tradicional está disminuyendo. En los Estados Unidos, la tasa de tabaquismo ha disminuido significativamente en la última década. Pero algunos expertos creen que el declive es a causa del aumento del uso de cigarrillos electrónicos.
"Creo que la situación con los cigarrillos electrónicos es que, cuanto más aprendemos, peor se ven", dijo Stanton Glantz, una educadora y activista antitabaco, en una historia publicada el lunes (27 de noviembre) por CNN. "Ahora parece que probablemente causen tanta enfermedad cardíaca y cáncer de pulmón, (y) enfermedades pulmonares como los cigarrillos convencionales".
El Dr. Eric Presser, cirujano torácico, expresó preocupaciones similares en la historia de la CNN. "Lo más importante que les digo a mis pacientes es que lo único que deberían respirar es el aire", dijo Presser.