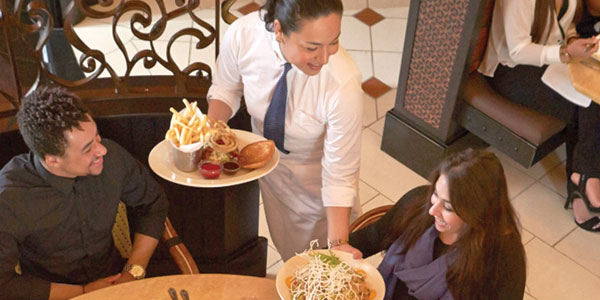 By Yanis De Palma
Recently, the publications Fortune and Great Place to Work partnered with People en Español to determine what companies have made workplace diversity a priority.
The list of the companies was created according to responses to a detailed questionnaire by employees at 630 companies. To be a candidate for the list, the company needed to have a strong representation of Hispanics.
Companies were ranked based on their Latino employee survey scores. According to the list, some of the best companies for Latinos to work for in the United States include the following:
*Ultimate Software: Founded in 1990 and based in Weston, Fla., the HR software company has 2,286 employees – 17 percent of whom are Hispanic.
*Camden Property Trust: The 35-year-old, Houston-based apartment building and management company has a workforce that's 25 percent Hispanic. Camden Property offers $4,500 to each employee every year for education. Additionally, its 1,747 employees receive 20 percent off their rent.
*Hyatt Hotels Corp.: Founded in 1957, the Chicago-based hotel chain features a workforce that's 28 percent Hispanic. Company benefits include access to personal concierge services, rest and relaxation lounges, and complimentary spa treatments. In addition, the company's insurance coverage includes fertility treatments.
*NuStar Energy L.P.: This San Antonio-based energy company features a workforce that's 20 percent Latino. Besides promoting diversity in its workforce, NuStar offers a pension plan, work with an open-door policy, college tuition reimbursement and a scholarship plan.
*The Cheesecake Factory: Of this California-based restaurant chain's 35,668 employees, 37 percent are Latino. Its benefits include opportunities for employees to travel around the nation in its trainee program.
___________________________________________________________________________________________________
Lista de los mejores lugares para que los latinos trabajen en EE.UU.
Recientemente, la edición Fortune y Great Place to Work se asociaron con People en Español para determinar qué compañías han hecho de la diversidad en el ambiente de trabajo una prioridad.
La lista de las empresas se creó de acuerdo con las respuestas a un cuestionario detallado por parte de los empleados de 630 empresas. Para ser un candidato de la lista, la compañía necesitaba tener una gran representación de los hispanos.
Las empresas se clasificaron en función de los puntajes de la encuesta de empleados latinos. Según la lista, dentro de algunas de las mejores compañías para que los latinos trabajen en Estados Unidos están los siguientes:
* Ultimate Software: Fundada en 1990, con sede en Weston, Florida, la compañía de software de recursos humanos tiene 2,286 empleados, el 17 por ciento de los cuales son hispanos.
* Camden Property Trust: La empresa de construcción y administración de apartamentos con 35 años de antigüedad y con sede en Houston tiene un equipo de trabajo 25 por ciento hispana. Camden Property ofrece $ 4,500 a cada empleado cada año para su educación. Además, sus 1,747 empleados reciben un 20 por ciento de descuento en su alquiler.
* Hyatt Hotels Corp .: Fundada en 1957, la cadena de hoteles con sede en Chicago cuenta con una fuerza laboral hispana del 28 por ciento. Los beneficios de la compañía incluyen acceso a servicios personales de conserjería, salas de descanso y relajación y tratamientos de spa gratuitos. Además, la cobertura de seguro de la compañía incluye tratamientos de fertilidad.
* NuStar Energy L.P.: Esta empresa de energía con sede en San Antonio cuenta con una fuerza laboral que es 20 por ciento latina. Además de promover la diversidad en su equipo de trabajo, NuStar trabaja con una política de puertas abiertas, ofrece un plan de pensiones, reembolso de matrícula universitaria y un plan de becas.
* The Cheesecake Factory: De los 35,668 empleados de esta cadena de restaurantes con sede en California, el 37 por ciento son latinos. Sus beneficios incluyen oportunidades para que los empleados viajen por todo el país en su programa de capacitación.