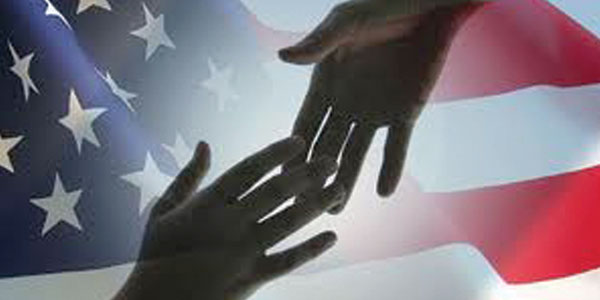 It seems the Temporary Protected Status (TPS) program is ending. There are things you can do now to make a new plan and take steps to protect your future. It is possible the Congress will act, but we cannot just sit and wait.
The immigration service has terminated TPS for Haiti and Nicaragua. They gave a six-month extension for Honduras while they decide if it will be terminated or not. It is my prediction that they will announce soon that TPS for Honduras and El Salvador will end sometime in 2019.
Everyone with TPS will get at least one last chance to re-register, so you should be preparing for that now. Even if you have done the paperwork yourself many times, it is a good idea to visit with a trusted lawyer this time. The lawyer can make sure that your package is prepared and delivered properly and discuss future options with you. The current filing fee is $495.00. The usual lawyer fee is $200.00. If the application is sent on time, your work card will be extended automatically for six months. The government has not yet announced the start date, but you can make your appointment now to avoid the rush.
Many of our TPS clients have almost adult US citizen children. We are advising they consider applying for a travel permit and traveling outside the United States to have a legal entry. This may allow them to obtain permanent residency through their family members. However, it is important to meet with a qualified immigration attorney prior to taking any action. Call us today to make a plan for your future at 816-895-6363.
___________________________________________________________________________________________________
Tengo TPS: ¿Qué hago ahora?
Parece que el programa de Estatus de Protección Temporal (TPS) está finalizando. Hay cosas que puede hacer ahora para hacer un nuevo plan y tomar medidas para proteger su futuro. Es posible que el Congreso actúe, pero no podemos simplemente sentarnos y esperar.
El servicio de inmigración ha terminado el TPS para Haití y Nicaragua. Le dieron una extensión de seis meses a Honduras mientras deciden si se dará por terminada o no. Mi predicción es que anunciarán pronto que el TPS para Honduras y El Salvador terminará en algún momento en 2019.
Todos los que tienen TPS tendrán al menos una última oportunidad para volver a registrarse, por lo que debe estar preparándose para eso ahora. Incluso si ha realizado la documentación usted mismo muchas veces, es una buena idea visitar a una abogada de confianza esta vez. La abogada puede asegurarse de que su paquete esté preparado y entregado de manera adecuada y discutir las opciones futuras con usted. Si la aplicación se envía a tiempo, su tarjeta de trabajo se extenderá automáticamente por seis meses. El gobierno aún no ha anunciado la fecha de inicio, pero puede programar su cita ahora para evitar las prisas.
Muchos de nuestros clientes de TPS tienen hijos casi adultos nacidos en estados unidos. Aconsejamos que consideren solicitar un permiso de viaje y que viajen fuera de los Estados Unidos para tener una entrada legal. Esto puede permitirles obtener la residencia permanente a través de sus familiares. Sin embargo, es importante reunirse con una abogada de inmigración calificada antes de tomar cualquier medida. Llámenos hoy para hacer un plan para su futuro al 816-895-6363.