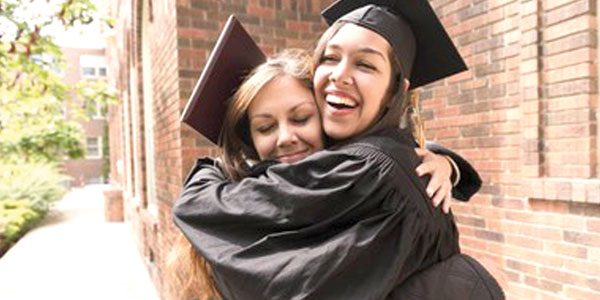 JERSEY CITY, N.J., Jan. 10, 2018 /PRNewswire-HISPANIC PR WIRE/ — Goya Foods, America's largest Hispanic-owned food company, will offer five $20,000 nationwide Culinary Arts and Food Science Scholarships, granted annually, to five students entering their freshman year of college with an undergraduate degree in culinary arts and/or a food science.  One of the five scholarships will go to a student enrolled in the Culinary Arts program at County Prep High School in Jersey City, New Jersey. 
Goya's Culinary Arts Scholarship is available on a competitive basis to students entering an accredited two-year or four-year institution. Scholarships are in the amount of $5,000 awarded per academic year starting in Fall 2018 and are renewable for up to three additional years provided the student remains eligible to receive funding, totaling $20,000.
"We've always believed that through education and hard work, anyone can achieve a better future for themselves and their family," says Peter Unanue, Executive Vice President of Goya Foods.  "We encourage students across the country who have a passion for food and nutrition to apply for the scholarship to support their continued academic success." 
Applicants of the Goya Culinary Arts Scholarship will be selected based on the standard requirements established by Goya and administered by Scholarship America® including academic achievement, leadership, and financial need, as well as an evaluation of an essay explaining how Goya has enriched their family traditions.  Among the criteria for consideration, students (1) Must plan to be enrolled in college full time starting in Fall 2018 in a degree seeking program within the U.S. as a Freshman at a two or four-year U.S. accredited institution to obtain their first undergraduate degree; (2) Must be majoring in Culinary Arts and/or Food Sciences; (3) Must have a minimum cumulative grade point average (GPA) of 3.00 on a 4.00 scale; (4) Must be willing to complete 10 hours per month of community service while receiving funding; (5) Must be a U.S. Citizenor a legal permanent resident of the United States with a valid Social Security Number or have been granted Deferred Action for Childhood Arrivals (DACA).
For more information and to apply, please log onto www.goya.com.  Applications are due no later than February 15, 2018.  
About GOYA: Founded in 1936, Goya Foods, Inc. is America's largest Hispanic-owned food company, and has established itself as the leader in Latin American food and condiments. Goya manufactures, packages, and distributes over 2,500 high-quality food products from Spain, the Caribbean Islands, Mexico, Central and South America. Goya products have their roots in the culinary traditions of Hispanic communities around the world; the combination of authentic ingredients, robust seasonings, and convenient preparation makes Goya products ideal for every taste and every table. For more information on Goya Foods, please visit www.goya.com
About Scholarship America: Scholarship America mobilizes support for students getting into and graduating from college. Since 1958, Scholarship America has distributed $3.1 billion in scholarship assistance to 2 million students, funding both entry-level and multi-year scholarships and emergency financial grants. More information is available at www.scholarshipamerica.org.
---
Goya Foods ofrece becas de artes culinarias por $100,000 a estudiantes de toda la nación
JERSEY CITY, Nueva Jersey, 10 de enero de 2018 /PRNewswire-HISPANIC PR WIRE/ — Goya Foods, la compañía hispana de alimentos más grande de los Estados Unidos, ofrecerá cinco becas de $20,000 a cuatro estudiantes de toda la nación como parte del Programa de Becas Goya de Artes Culinarias que se otorga anualmente a estudiantes buscando iniciar una carrera universitaria en este campo. Una de las cinco becas se destinará a un estudiante inscrito en el programa de Artes Culinarias en la preparatoria County Prep High School en Jersey City, Nueva Jersey.
El Programa de Becas Goya de Artes Culinarias está disponible de forma competitiva a  estudiantes que ingresaran a una institución acreditada de los EEUU para cursar una carrera de dos o cuatro años en el campo de las Artes Culinarias y/o Ciencias Alimenticias. Para ser elegibles, los estudiantes deberán ingresar en su primer año a partir del otoño de 2018 y reunir otros requisitos necesarios para calificar a esta beca de $5,000 por año académico, y renovable hasta tres años adicionales por un máximo de $20,000.
"Siempre hemos creído, que a través de la educación y el trabajo duro, cualquiera puede lograr un futuro mejor para si mismo y su familia," dice Peter Unanue, vicepresidente ejecutivo de Goya Foods.  "Alentamos a los estudiantes de todo el país, que tienen una pasión por la alimentación y la nutrición, a solicitar esta beca, que los ayudará a continuar su éxito académico."
Los solicitantes al Programa de Becas Goya de Artes Culinarias se seleccionarán de acuerdo a criterio establecido por Goya y administrado por Scholarship America®, que incluye logro académico, liderazgo y necesidad económica, así como también una evaluación de un ensayo en el que expliquen cómo Goya ha enriquecido sus tradiciones familiares. Entre los requisitos para consideración, el solicitante debe: (1) ingresar en el otoño de 2018, por tiempo completo, como estudiantes de primer año en un programa de dos o cuatro años en una institución acreditada de los Estados Unidos. (2) especializarse en el campo de Artes Culinarias y/o Ciencias de la Alimentación; (3) tener un promedio mínimo acumulado (GPA) de 3.00 en una escala de 4.00; (4) completar 10 horas al mes de servicio comunitario por la duración de la beca (5) ser ciudadanos o residentes permanentes legales de los Estados Unidos con un número de seguro social válido o haber obtenido Acción Diferida para los Llegados en la Infancia (DACA, por sus siglas en inglés).
Para obtener más información e inscribirse, ingrese a www.goya.com. Las inscripciones se recibirán hasta el 15 de febrero de 2018.
Acerca de GOYA: Fundada en 1936, Goya Foods, Inc. es la compañía hispana de alimentos más grande de los Estados Unidos y se ha establecido como la empresa líder en la producción de alimentos y condimentos latinoamericanos. Goya elabora, empaca y distribuye más de 2,200 productos de alta calidad provenientes del Caribe, México, Centro y Sudamérica. Los productos Goya tienen sus raíces en las tradiciones culinarias de las comunidades hispanas de todo el mundo; su combinación de ingredientes auténticos, sazones robustas y preparación conveniente los hacen ideales para cada gusto y cada mesa. Para obtener más información sobre Goya Foods, visite www.goya.com.
Acerca de Scholarship America: Scholarship America consigue apoyo para que estudiantes puedan ingresar y graduarse de la universidad. Desde 1958 Scholarship America ha distribuido $3.1 mil millones en becas de ayuda para 2 millones de estudiantes. Ofrece ayuda financiera para el ingreso a la universidad y carreras de varios años de duración, así como también subsidios de emergencia. Vea más información en www.scholarshipamerica.org.