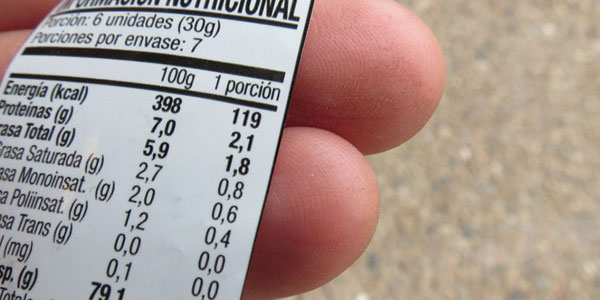 Artificial sweeteners
Food labels aren't all they appear to be.
Sometimes, for example, labels that say "no added sugar" have other sugars. Some of them are as harmful as regular white sugar. Those sugars include turbinado sugar (brown sugar), sucrose, dextrose, fructose, maltose, glucose, corn syrup, lactose, high corn syrup fructose, maple syrup, rice syrup, malt syrup, molasses, evaporated cane juice, regular cane juice, concentrated fruit juice and corn sweeteners.
Artificial sweeteners such as those listed above are generally classified in one of two ways:
*Sugar substitutes: Sugar substitutes are sweeter than regular white sugar. The list of sugar substitutes includes aspartame; sucralose, which can be used for cooking; tagatose; saccharine; and stevia, a natural sweetener that is obtained from a shrub (rebiana). It should be noted that only those sugar substitutes that come in liquid form are deemed healthy. Generally, the powdered forms of sugar substitutes – which look like sugar and come in small paper packets – include the added ingredient of maltodextrin. Maltodextrin has the capacity to increase a person's blood sugar twice as much as ordinary sugar.
*Sugar alcohol: Sugar alcohols are typically found in baked goods, sweets and jams. Types of sugar alcohol include maltitol, lactitol, erythritol, isomalt and sorbitol. Sugar alcohols are transformed into glucose more slowly than sugar or other carbohydrates; therefore, they don't cause any considerable elevation of a person's glucose level. But they still have calories. Moreover, many sugar substitutes of this type, when consumed in excess, can cause intestinal gas and diarrhea.
---
Consejos sobre cómo leer e interpretar etiquetas de alimentos: Parte 6
Azúcares añadidos son cualquier tipo de azúcares que se le agregan a los alimentos o a las bebidas para mejorar el sabor. A veces, las etiquetas que dicen que "no tienen azúcar refinada añadida" tienen otros azúcares igualmente dañinos como: azúcar turbinado (azúcar morena), sacarosa, dextrosa, fructosa, maltosa, glucosa, jarabe de maíz, lactosa, jarabe de maíz de alta fructosa, jarabe de arce, jarabe de arroz, jarabe de malta, melaza, jugo de caña evaporado, jugo de caña, jugo concentrado de frutas y edulcorantes de maíz.
Los sustitutos del azúcar: son cientos de veces más dulces que el azúcar. La lista incluye aspartamo, sucralosa (se puede utilizar para cocinar), tagatosa, sacarina y stevia que es un edulcorante natural que se obtiene de un arbusto (rebiana). Estos azúcares aparentemente no tienen efectos colaterales dañinos específicos que se hayan descubierto hasta ahora; pero hay que destacar sólo son saludables los que vienen en su forma líquida ya que; generalmente, a las formas en polvo (que parecen azúcar en paquetitos de papel) se le ha agregado maltodextrina que tiene capacidad de incrementar el azúcar en la sangre el doble de lo que el azúcar común la eleva.
También existen alcoholes de azúcar que se encuentran en productos horneados, dulces, mermeladas, etc, la lista incluye maltitol, lactitiol, eritritol, isomalt, sorbitol, etc. Cuya importancia es que se transforman en glucosa más lentamente que el azúcar u otros carbohidratos y por lo tanto no causan una elevación muy marcada de la glucosa en la sangre, pero igual tienen calorías. Muchos sustitutos del azúcar de este tipo pueden causar gases intestinales y diarrea cuando se consumen en exceso.
Dr. Myriam Ensling Internal Medicine and Obesity
5401 College Blvd. Suite 204
Leawood, KS 66211
(913) 317-5040 – (913) 317-5044
enslingmedicine@gmail.com
Escúchame el 1er lunes de cada mes en La Grande 1340 am, a las 1:30pm.