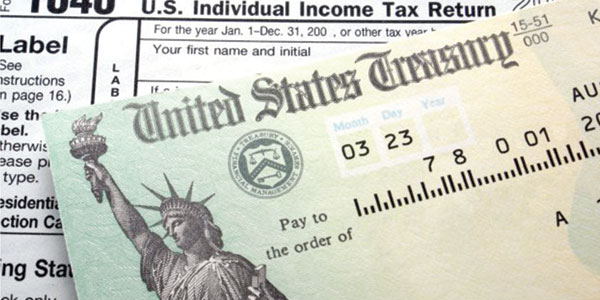 It is tax time and many families are waiting anxiously on their tax refund. What will you spend yours on this year? Consider starting your immigration case to secure the future for your family. It is more important than ever to move forward with your immigration case now.
Unfortunately, we are seeing more immigration enforcement against non-criminal immigrants. In the past, often the immigration agents would let people go if they had a family member that could apply for them and just tell them to apply. Now, that is unlikely to happen as agents are arresting everyone and forcing people into the courts.
We see families who have waited to start their case because they have not been able to gather the thousands of dollars they thought they needed to get started. At our firm, most cases require a deposit of less than $1000. The rest can be paid in monthly payments. Starting the case allows the immigrant to have proof that they are in the process of obtaining their permanent residency.
It is also a good time to take action to save future options. Many TPS recipients have US citizen children who could apply for them in a few years. It will be critical to have a legal entry for that to happen. If you request a travel permit now, you will be ready for the future. It is not necessary to travel to your country, you can go anywhere in the world. The legal entry is the key to be able to move to permanent residency once the child is 21 years old.
Finally, it is a great time to apply for US citizenship. In these uncertain times, becoming a US citizen provides security for you and your family. Our legal fees start at just $500 and many of our clients qualify to not pay the government fees.
This year use your tax refund to secure your family's future. Get started on your immigration path today to protect yourself from the coming immigration enforcement efforts. Call us today to make an appointment at 816-895-6363!
_________________________________________________________________________________________
Tiempo de impuestos – Invierta en su caso migratorio
Es tiempo de impuestos y muchas familias esperan ansiosamente su reembolso de impuestos. ¿En qué gastarán el suyo este año? Considere comenzar su caso de inmigración para asegurar el futuro de su familia. Ahora es más importante que nunca avanzar con su caso de inmigración.
Desafortunadamente, estamos viendo más acción en contra inmigrantes no criminales. En el pasado, los agentes de inmigración dejaban ir a la gente si tenían un miembro de la familia que podía aplicar para ellos y simplemente les decían que solicitaran. Ahora, es poco probable que suceda, ya que los agentes están arrestando a todos y forzando a las personas a los cortes de deportación.
Vemos familias que han esperado para comenzar su caso porque no han podido reunir los miles de dólares que pensaban que necesitaban para empezar. En nuestro bufete, la mayoría de los casos requieren un depósito de menos de $1000. El resto se puede pagar en pagos mensuales. Iniciar el caso le permite al inmigrante tener pruebas de que está en proceso de obtener su residencia permanente.
También es un buen momento para tomar medidas para salvar futuras opciones. Por ejemplo, muchos beneficiarios de TPS tienen hijos ciudadanos quienes podrían arreglarles en unos pocos años. Será fundamental contar con una entrada legal para que eso suceda. Si solicita un permiso de viaje ahora, estará listo para el futuro. No es necesario viajar a su país, puede ir a cualquier parte del mundo. La entrada legal es la clave para poder pasar a la residencia permanente una vez que el hijo tenga 21 años. Hacerlo ahora es una inversión en su futuro, por sólo $200, le ayudaremos preparar para su futuro.
Finalmente, es un buen momento para solicitar la ciudadanía estadounidense. En estos tiempos de incertidumbre, convertirse en ciudadano estadounidense brinda seguridad para usted y su familia. Nuestros honorarios legales comienzan en solo $500 y muchos de nuestros clientes califican para no pagar las tarifas del gobierno. Ayudamos a muchos quienes no pueden hablar inglés quienes califican de hacer la entrevista en su propio idioma.
Este año use su reembolso de impuestos para asegurar el futuro de su familia. Comience su camino de inmigración hoy para protegerse de los próximas acciones de inmigración. ¡Llámenos hoy para hacer una cita al 816-895-6363!