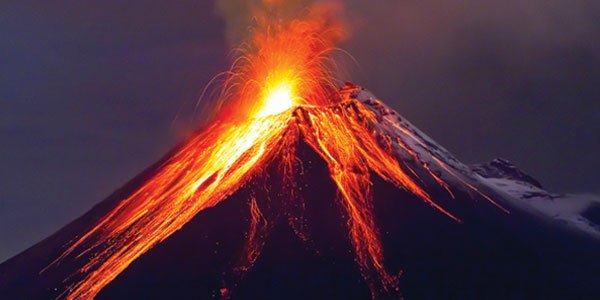 Here are some of the recent stories that have made national and international headlines:
*Trump adviser accused of violating federal law: Multiple media outlets reported Tuesday (March 6) that Kellyanne Conway, a counselor to the White House, had violated the Hatch Act twice in 2017, according the U.S. Office of Special Counsel. The agency claims Conway did so during two TV interviews – the first for Fox News, the second for CNN – by stumping for Republican Roy Moore in his unsuccessful campaign to represent Alabama in the U.S. Senate. Under the Hatch Act, federal government employees – and local and state employees working in programs that receive federal funds – can't influence or attempt to influence election outcomes.
Multiple news agencies published a statement from White House spokesperson Hogan Gidley claiming that Conway hadn't violated the law. In the statement, the deputy press secretary claimed Conway had supported President Trump's "obvious position that he (should) have people in the House and Senate who support his agenda."
*Fernandez, others to stand trial in Argentina: Judge Claudio Bonadio ruled that 12 people would be tried for allegations of attempting to cover up a terrorist bombing in Argentina, the Associated Press and other news agencies reported Monday (March 5). Those expected to be tried include Cristina Fernandez de Kircher, who was the South American country's president for eight years (2007-15). The former president, along with some high-ranking officials of her administration and some close associates, are accused of having conspired with the Iranian government to try to conceal Iran's role in the July 18, 1994, attack on the Argentine Israelite Mutual Association center in Buenos Aires. Iran claims it had no role in the bombing that resulted in 85 deaths and injuries to hundreds more.
*Mexican filmmaker honored in homeland: The Los Angeles Times and other news agencies reported that Mexicans partied after hearing Guillermo del Toro had won Oscars Sunday (March 4) at the Academy Awards ceremony in Los Angeles for his film "The Shape of Water." According to the newspaper Al Dia, the celebrating in del Toro's hometown of Guadalajara included a gathering at Glorieta de La Minerva that included flag waving, horn honking, chanting and singing.
"The Shape of Water" won four Oscars, with del Toro receiving Academy Awards in the Best Director and Best Picture categories. The film also won Oscars for production design and original score.
*Volcano erupts in Japan: On Tuesday, it was reported that Mount Shinmoedake on Kyushu Island erupted, resulting in flights being cancelled at nearby Kagoshima Airport. According to Washington Post reporter Alex Horton, volcanic ash from the eruption forced people in the city of Kirishima to cover their mouths with masks or towels – and in some cases, protect themselves with umbrellas. The ash also reportedly covered vehicles in the metropolis.
---
Alrededor del mundo
Estas son algunas de las historias recientes que han llegado a los titulares nacionales e internacionales:
* Asesor de Trump acusado de violar la ley federal: Varios medios informaron el martes (6 de marzo) que Kellyanne Conway, consejera de la Casa Blanca, había violado la Ley Hatch dos veces en el 2017, según la Oficina de Asesoría Especial de los EE.UU. La agencia afirma que Conway lo hizo durante dos entrevistas de televisión, la primera para Fox News, la segunda para CNN, al rechazar al republicano Roy Moore en su infructuosa campaña para representar a Alabama en el Senado de Estados Unidos. Según la Ley Hatch, los empleados del gobierno federal y los empleados locales y estatales que trabajan en programas que reciben fondos federales, no pueden influir o intentar influir en los resultados de las elecciones.
Múltiples medios de comunicación publicaron una declaración del portavoz de la Casa Blanca, Hogan Gidley, alegando que Conway no había violado la ley. En la declaración, el representante de prensa afirmó que Conway había respaldado la "posición obvia del presidente Trump sobre tener personas en la Cámara y el Senado que apoyen su agenda".
* Fernández y otros serán juzgados en Argentina: El lunes (5 de marzo) Associated Press y otras agencias de noticias informaron que el juez Claudio Bonadio dictaminó que 12 personas serían juzgadas por denuncias de intentar encubrir un atentado terrorista en Argentina. Los que se espera que sean juzgados incluyen a Cristina Fernández de Kircher, quien fue la presidenta del país sudamericano durante ocho años (2007-15). El ex presidente, junto con algunos altos funcionarios de su gobierno y algunos colaboradores cercanos, están acusados ​​de haber conspirado con el gobierno iraní para tratar de ocultar el papel de Irán en el ataque del 18 de julio de 1994 al centro de la Asociación Mutual Israelita Argentina en Buenos Aires. Irán afirma que no tuvo ningún papel en el bombardeo que resultó en 85 muertes y cientos de heridos.
El diario Los Ángeles Times y otros medios de comunicación informaron que los mexicanos festejaron después de escuchar a Guillermo del Toro ganar el Oscar el domingo 4 de marzo en la ceremonia de entrega de premios de la Academia en Los Ángeles por su película "La forma del agua". Según el periódico Al Día, la celebración en la ciudad natal de del Toro, Guadalajara, incluyó una reunión en la Glorieta de La Minerva que incluyó ondear de la bandera, el sonido de claxon de varios autos y personas cantando.
"The Shape of Water" ganó cuatro premios Oscar y Del Toro recibió los Premios de la Academia en las categorías de Mejor Director y Mejor Película. La película también ganó Oscars por diseño de producción y guión original.
* Volcán hace erupción en Japón: El martes, se informó que el Monte Shinmoedake en la isla Kyushu entró en erupción, lo que provocó la cancelación de vuelos en el cercano aeropuerto de Kagoshima. Según el periodista del Washington Post, Alex Horton, las cenizas volcánicas de la erupción obligaron a la gente de la ciudad de Kirishima a cubrirse la boca con máscaras o toallas y, en algunos casos, a protegerse con paraguas. También se informó que la ceniza cubría vehículos en la metrópoli.