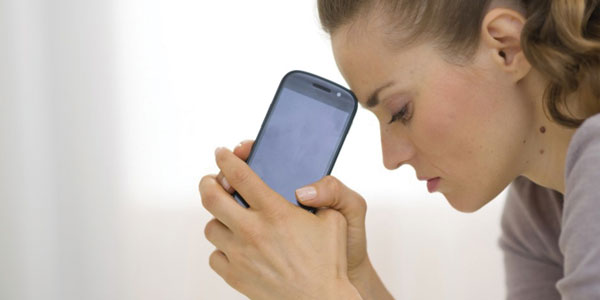 Commentary by Eulogio JP
When finances are going well, families tend to become more relaxed with their expenses. But that can go on for only so long.
Normally, families relax so much that money becomes tight again. And when money is tight, anything goes to make ends meet.
One of my favorite tips to give people when their money is tight is to negotiate everything. Time permitting, I negotiate everything I spend money on. Unless we all pay close attention, we tend to pay too much for cellphone plans, home internet service, cable service and interest rates. So if you have a credit card debt, for example, call your credit card company to ask if it can offer you a lower interest rate on your debt. It might require entering a payment plan, but you could potentially save significant amounts of cash by decreasing – or even eliminating – your interest rate.
If you have time to negotiate only one expense, start with your family's cellphone plan. I guarantee you're paying too much.
If you don't believe me, first, read your family's cellphone plan. Understand everything you're paying for and take notes of how many texts, minutes and data you're paying for. By this point, you'll be ready to have an honest discussion with your family to analyze your family's true needs. I know because my family was paying for more cellphone service than we were using. My family doesn't use cellphones much. Calls are kept to a minimum. Text messaging is done more extensively. In our case, a pay-as-you-go phone plan made the most sense. However, be aware that if your usage is high that might not be the ideal plan for your family.
With a better understanding of your family's cellphone needs, visit your phone provider to negotiate a cheaper plan that will better fit and serve your family's needs. Furthermore, if you're not under a contract, don't be afraid to explore other phone providers for a better rate.
Pay close attention to your expenses – especially your cellphone expenses. You work too hard to just give away your money.
---
Tenga en cuenta sus gastos
Cuando las finanzas van bien, las familias tienden a relajarse con sus gastos. Pero eso no puede continuar por un largo plazo.
Normalmente, las familias se relajan tanto que el dinero vuelve a ser difícil. Y cuando el dinero es escaso, todo vale para llegar a fin de mes.
Uno de mis consejos favoritos para ayudar a las personas cuando su dinero es escaso es negociar todo. Si el tiempo lo permite, intento negociar todos mis gastos. A menos que prestemos mucha atención, las familias tienden a pagar demasiado por gastos fijos como ser planes celulares, servicio de Internet, cable y las tasas de interés.
Por lo tanto, si tiene una deuda de tarjeta de crédito, llame a su compañía de tarjeta de crédito para preguntar si pueden ofrecerle una tasa de interés más baja sobre su deuda. Podría requerir ingresar un plan de pago, pero podría ahorrar cantidades significativas de efectivo al disminuir, o incluso eliminar, su tasa de interés.
Si tiene tiempo para negociar un solo gasto, comience con el plan de teléfono celular de su familia. Te garantizo que pagas demasiado.
Si no me cree, primero, lea el plan de teléfono celular de su familia. Comprenda todo lo que está pagando y tome notas de la cantidad de textos, minutos y datos que está pagando. A este punto, estará listo para tener una conversación honesta con su familia para analizar las verdaderas necesidades telefónicas. Lo sé porque mi familia estaba pagando por más servicio de teléfono celular de lo que estábamos usando. Mi familia no usa mucho los teléfonos celulares. Las llamadas se mantienen al mínimo. Los mensajes de texto se realizan de forma más extensa. En nuestro caso, un plan telefónico de pago por uso tenía más sentido. Sin embargo, tenga en cuenta que si su uso es alto, podría no ser el plan ideal para su familia.
Con una mejor comprensión de las necesidades telefónicas de su familia, visite a su proveedor para negociar un plan más económico que se adapte mejor y satisfaga las necesidades de su familia. Además, si no tiene un contrato, no tema explorar otros proveedores de teléfono para obtener una mejor tarifa.
Preste mucha atención a sus gastos, especialmente los gastos de su teléfono celular. Trabajas demasiado para regalar tu dinero.