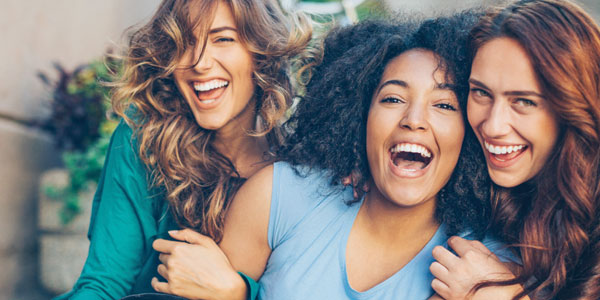 Me apasiona ser columnista, me encantan los tacones altos, y valoro la unidad entre amigas. Por eso me identifico tanto con la fascinante Carrie Bradshaw, el personaje que interpretaba Sarah Jessica Parker en la famosa serie de televisión Sex and the City.
Cuando comenzó este programa hace años me reunía con mis mejores amigas para disfrutar y comentar de las aventuras amorosas y vestuarios fabulosos de las cuatro chicas inseparables que protagonizaban esta serie. Esos domingos en la noche estaban llenos de carcajadas y nos ayudaban a comenzar la semana energizadas.
Las amigas juegan un papel crucial en la vida de cada mujer. Sólo una buena amiga te puede ayudar cuando estás con el corazón partío. Una amiga leal guarda tus secretos más íntimos y no te juzga. Únicamente ella está dispuesta a romper reglas y ser tu cómplice. Solamente una verdadera amiga empeñaría su anillo de matrimonio para ayudarte a salir de un aprieto financiero, como lo hizo Charlotte en un episodio para ayudar a Carrie Bradshaw a pagar su renta.
Compartir con amigas es terapéutico, y esto no sólo lo digo yo, sino que un estudio conducido por UCLA demostró que las mujeres con amistades auténticas son más saludables y viven más. Cuando una mujer con buenas amigas se enferma, su recuperación es más rápida. Las que carecen de vínculos amistosos no gozan de tan buena salud, y según mis estudios, ¡tampoco de buenos momentos!
No dejes que tu trabajo, esposo o hijos te alejen de tus amigas. Los niños crecen, tu pareja cambia y los trabajos van y vienen, pero una gran amiga permanecerá a tu lado para siempre. Al igual que Carrie y yo, cuida de tus amistades, tendrás beneficios físicos y emocionales, pues ¡las amigas son como las vitaminas!.