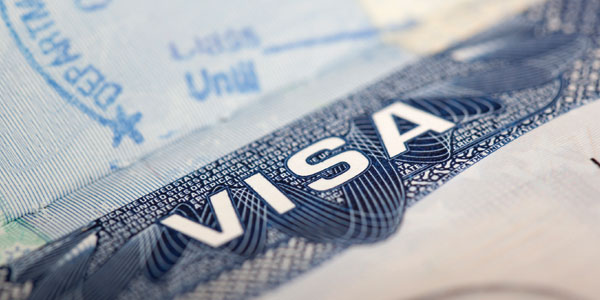 Many things about U visas are frustrating, but there is some good news. The courts have confirmed that a U visa approval counts as an "admission" or legal entry into the United States. That may help you obtain permanent residency faster if you have a family member to sponsor you.
The U visa path is a long one. Right now, new applicants can wait 3-4 years for a conditional approval giving them Deferred Action and a work permit valid for two years at a time. It will be another 3-4 years before they get an official approval and a new work permit valid for four years. Then they wait three more years to file for their green card. That is about ten years in total!
With an immediate relative and a clean history, they may apply for their green card after obtaining their official U visa approval. For example, a recent client of ours received his official U visa approval right at the time his US citizen child turned 21 years old. His only immigration/criminal problem was that he had entered the US without a visa. We were able to apply for his green card right away and he is now a permanent resident. He was able to travel to see his parents for the first time in over twenty years!
Not everyone will be able to do this. The U visa has generous waivers for immigration and criminal problems that the family-based system does not. It is very important to obtain advice from an experienced immigration lawyer before applying. Also, cost may be an issue. For permanent residency through the U visa, the fees can be waived. For family-based applications, they cannot. Still, this is some good news in a difficult time. Do you have questions about U visas or other options for permanent residency? Call us at 816-895-6363 to find out more information.
---
La visa U ayuda a su caso familiar
Muchas cosas sobre las visas U son frustrantes, pero hay algunas buenas noticias. Los tribunales han confirmado que la aprobación de una visa U cuenta como una "admisión" o entrada legal en los Estados Unidos. Eso puede ayudarlo a obtener residencia permanente más rápido si tiene un miembro de su familia que lo patrocine.
La ruta de la visa U es larga. En este momento, los nuevos solicitantes pueden esperar entre 3 y 4 años para obtener una aprobación condicional que les dé Acción Diferida y un permiso de trabajo válido por dos años a la vez. Pasarán otros 3-4 años antes de que obtengan una aprobación oficial y un nuevo permiso de trabajo válido por cuatro años. Luego esperan tres años más para solicitar su tarjeta verde. ¡Eso es aproximadamente diez años en total!
Con un pariente inmediato y un historial limpio, pueden solicitar su tarjeta verde después de obtener su aprobación oficial de visa U. Por ejemplo, un cliente nuestro reciente recibió su aprobación oficial de visa U justo en el momento en que su hijo ciudadano estadounidense cumplió 21 años. Su único problema de inmigración / criminal era que él había ingresado a los Estados Unidos sin una visa. Pudimos solicitar su tarjeta verde de inmediato y él ahora es residente permanente. ¡Pudo viajar para ver a sus padres por primera vez en más de veinte años!
No todos podrán hacer esto. La visa U tiene perdones generosos para inmigración y problemas criminales que el sistema basado en la familia no tiene. Es muy importante obtener asesoramiento de una abogada de inmigración con experiencia antes de presentar la solicitud. Además, el costo puede ser un problema. Para la residencia permanente a través de la visa U, las tarifas se pueden evitar. Para aplicaciones basadas en la familia, no pueden. Aún así, esta es una buena noticia en un momento difícil. ¿Tiene preguntas sobre las visas U u otras opciones para la residencia permanente? Llámenos al 816-895-6363 para obtener más información.