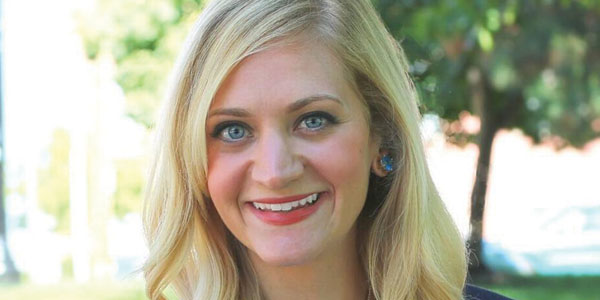 It looks like anti-Trump feelings are growing in Missouri.
Since Donald J. Trump was inaugurated in January 2017 as America's president, 42 of state legislative seats have flipped from Republican to Democrat. The latest was flipped by a Missouri special election on Tuesday (June 5).
After being appointed to the Missouri Public Service Commission, Republican Ryan Silvey's state Senate seat became empty. To fill it, the special election was held. Democrat Lauren Arthur, a former schoolteacher born and raised in the Kansas City area north of the Missouri River, handily defeated Republican Kevin Corlew.
"I'm very excited and I'm humbled that I get to serve as senator for Clay County, an area where I grew up, an area that I love so much," Arthur told FOX4 News.
This is a huge win for the Democrats, considering that same area backed two Republicans during the past two presidential elections – Trump in 2016 and Mitt Romney in 2012. It's one more fight that the Democrats have won not only against the White House, but also against the Republican Party in general.
Democrats are hoping the win is the start to a strong showing in the midterm elections in November. If the Democrats score significant victories in November, then it will be clear that anti-Trump feelings are growing beyond Missouri.
---
La marea se está volviendo contra Trump y los republicanos en Missouri
Analysis by Eulogio JP
Parece que los sentimientos anti-Trump están creciendo en Missouri.
Desde que Donald J. Trump fue inaugurado en enero de 2017 como Presidente de los Estados Unidos, 42 escaños legislativos estatales pasaron de ser republicanos a demócratas. El último fue volteado por una elección especial de Missouri el martes (5 de junio).
Después de ser nombrado para la Comisión de Servicio Público de Missouri, el asiento del Senado estatal republicano Ryan Silvey quedó vacío. Para llenarlo, se realizó la elección especial. La demócrata Lauren Arthur, una ex maestra de escuela nacida y criada en el área de Kansas City, al norte del río Missouri, derrotó fácilmente al republicano Kevin Corlew.
"Estoy muy emocionada y me siento honrada de poder servir como senadora para Clay County, un área donde crecí, un área que amo tanto", dijo Arthur a FOX4 News.
Esta es una gran victoria para los demócratas, considerando que esa misma área respaldó a dos republicanos durante las últimas dos elecciones presidenciales: Trump en 2016 y Mitt Romney en 2012. Es una pelea más que los demócratas no sólo han ganado contra la Casa Blanca, sino también contra el Partido Republicano en general.
Los demócratas esperan que la victoria sea el comienzo de una fuerte actuación en las elecciones de mitad de período de noviembre. Si los demócratas obtienen importantes victorias en noviembre, entonces será evidente que los sentimientos anti-Trump están creciendo más allá de Missouri.