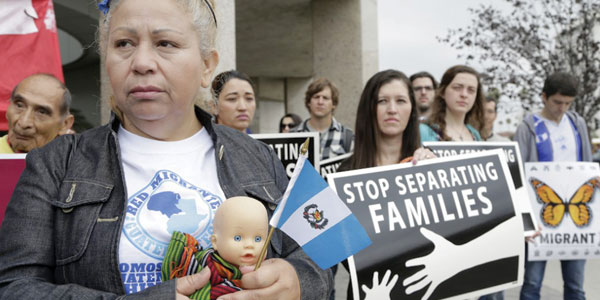 The Temporary Protected Status (TPS) program is quickly becoming history. The USCIS announced that Honduras is the latest country to be out of the program. It is time to take action to prepare for the future.
Hondurans should register one last time before August 5, 2018. If you registered six months ago and have a card that expires on July 5, 2018, your card is valid until January 1, 2019 even without the Receipt Notice for your current renewal. If your card expires January 5, 2018, you will need the Receipt Notice to extend your card automatically. The final cards will have an expiration date of January 20, 2020. It is illegal for employers to give you problems if you have taken the correct steps to extend your card.
All TPS holders should be making plans for their next steps. We are pushing Congress to pass a law that would provide a path to citizenship for TPS holders. Make sure your US citizen children and friends are registered to vote in the November election!
A "Plan B" for many is to wait for their US Citizen children to turn 21 in the coming years. This will only help if you have a legal entry. TPS holders can ask for a travel permit "Advance Parole" to make a short trip outside of the US and return with a legal entry. Now is the time to apply as we do not know how long the USCIS will take to decide on those permits. Everything is much slower now than in the past.
The immigration rights movement is growing. Take action now to be able to take advantage of current and future immigration laws. We can help you make a plan for the future. Call us at 816-895-6363!
---
TPS: último registro, próximos pasos
El programa de Estatus de Protección Temporal (TPS) se está convirtiendo rápidamente en historia. El USCIS anunció que Honduras es el último país en estar fuera del programa. Es hora de tomar medidas para prepararse para el futuro.
Los hondureños deben registrarse por última vez antes del 5 de agosto de 2018. Si se inscribió hace seis meses y tiene una tarjeta que vence el 5 de julio de 2018, su tarjeta es válida hasta el 1 de enero de 2019, incluso sin el Aviso de Recibo para su renovación actual. Si su tarjeta expira el 5 de enero de 2018, necesitará el Aviso de Recibo para extender su tarjeta automáticamente. Las tarjetas finales tendrán una fecha de vencimiento del 20 de enero de 2020. Es ilegal que los empleadores le den problemas si ha tomado los pasos correctos para extender su tarjeta.
Todos los quienes están aparados por el TPS deben hacer planes para sus próximos pasos. Estamos presionando al Congreso para que apruebe una ley que brinde un camino a la ciudadanía para las personas con TPS. Asegúrese de que sus hijos y amigos ciudadanos estén registrados para votar en las elecciones de noviembre.
Un "Plan B" para muchos es esperar que sus hijos ciudadanos cumplan 21 años en los próximos años. Esto sólo ayudará si tienes una entrada legal. Las personas con TPS pueden solicitar un permiso de viaje "Advance Parole" para hacer un viaje corto fuera de los EE. UU. Y regresar con una entrada legal. Ahora es el momento de presentar la solicitud ya que no sabemos cuánto tiempo tomará el USCIS para decidir sobre esos permisos. Todo es mucho más lento ahora que en el pasado.
El movimiento por los derechos de los inmigrantes está creciendo. Tome medidas ahora para poder aprovechar las leyes de inmigración actuales y futuras. Podemos ayudarlo a hacer un plan para el futuro. ¡Llámenos al 816-895-6363!