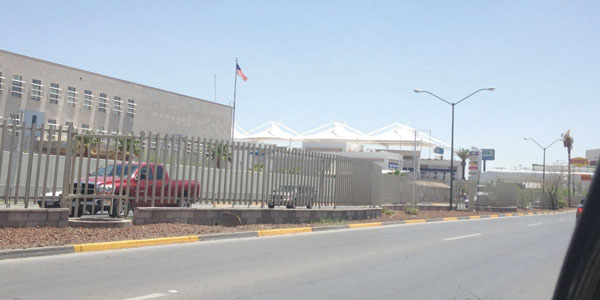 Recently there have been more denials at the US Consulate in Ciudad Juarez, Mexico due to the new rules about what it means to be a "Public Charge." It is more important than ever to work with an experienced immigration attorney that is up-to-date on the latest issues for our community.
In January 2018, the rules for the US Consulates changed to a "totality of the circumstances" test. The test looks at the age; health; family status; assets, resources, and financial status; and education and skills. The Affidavit of Support is a positive factor, but more will now be required. If the immigrant cannot prove they will not become a public charge, the Consulate has been denying the visa and revoking the I-601A provisional waiver. These families are then required to stay outside the US for two years while they file a new waiver.
To avoid the visa denial, we are now preparing our clients with additional statements about how they will not become a public charge. The co-sponsor also now must explain their relationship to the immigrant and their willingness to assist them if they have financial needs.
The road to permanent residency through Consular Processing is stressful and this is a new development that has complicated that journey. Attorney Jessica Piedra went through this process with her own family and understands how you are feeling. Her 18 years of experience in focusing on assisting Mexican families in their immigration process allows her to have the most up-to-date understanding of the issues you are facing. This experience allows her to guide our clients successfully through this difficult process. Call us at 816-895-6363 to set up an appointment to discuss your case.  
__________________________________________________________________________________________
Cambios en el proceso consular en Ciudad Juárez
Recientemente ha habido más negaciones en el Consulado en Ciudad Juárez, México debido a las nuevas reglas sobre lo que significa ser una "Carga Pública». Es más importante que nunca trabajar con una abogada de inmigración experimentada que esté actualizada sobre las últimas noticias para nuestra comunidad.
En enero de 2018, las reglas para los consulados cambiaron el criterio de «totalidad de las circunstancias». El criterio incluye los siguientes factores: edad; salud; estado familiar; bienes raíces, recursos y estado financiero; y educación y habilidades. La declaración de apoyo es un factor positivo, pero ahora se requerirá más. Si el inmigrante no puede comprobar que no se convertirá en una carga pública, el Consulado ha estado negando la visa y revocando el perdón provisional I-601A. Entonces, estas familias tienen que permanecer fuera de los EE. UU. durante los dos años mientras esperan un nuevo perdón.
Para evitar la negación de la visa, ahora estamos preparando a nuestros clientes con declaraciones adicionales sobre cómo no se convertirán en una carga pública. El copatrocinador ahora también debe explicar su relación con el inmigrante y su disposición ha ayudarlo si tiene necesidades financieras.
El camino de la residencia permanente a través del procesamiento consular es estresante y este es un nuevo desarrollo que ha complicado ese viaje. La abogada Jessica Piedra pasó por este proceso con su propia familia y entiende cómo se siente. Sus 18 años de experiencia enfocándose en ayudar a las familias mexicanas en su proceso de inmigración le permiten tener la comprensión más actualizada de los problemas que enfrentan. Esta experiencia le permite guiar a nuestros clientes con éxito a través de este difícil proceso. Llámenos al 816-895-6363 para programar una cita para hablar sobre su caso.