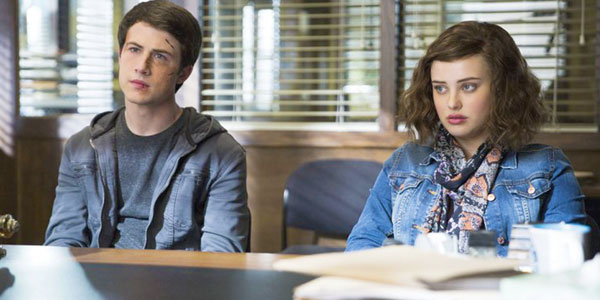 Analysis by Yanis De Palma
The Netflix TV series "13 Reasons Why" alarmed many parents, mental health care professionals and school administrators when it began streaming online. But that wasn't the intent of the shows' creators.
Based on the 2007 novel "Thirteen Reasons Why" by Jay Asher, the streaming TV series is designed to focus on teen issues. Filmed in a candid manner, the show stresses the importance of having empathy and compassion as it explores the difficult issues that many teens and young adults face. The show is designed to start conversations about those issues. Some of those issues include the following:
*Bullying: Bullying takes on many forms in the show – physical, verbal, cyber-bullying and social isolation.
*Self-harm and suicide: The show examines suicide by reflecting on the death of Hannah Baker, a high school girl who has committed suicide. It does so by exploring some of the people in her life, including Alex Standall, one of her friends. Despite the grim premise for the show, most of the characters portrayed on "13 Reasons Why" find ways to be resilient.
*Depression: In "13 Reasons Why," Hannah never explains on the cassette tapes she leaves behind that she suffered from depression. However, in exploring the time leading up to her death, the program indicates the warning signs were there. Warning signs of depression include persistent sadness, decreased energy, overwhelming fatigue, hopelessness, loss of interest in hobbies or daily activities, difficulty concentrating, changes in sleeping patterns and irritability.
*Sexual assault: Unwanted sexual contact is a theme that "13 Reasons Why" has regularly explored during its first two seasons. Forms of sexual assault include rape, sexual coercion and sexual harassment.
To help educators, parents and teens discuss those and other issues and to offer resources for addressing them, Netflix has created a discussion guide and video series. It also developed a website, 13ReasonsWhy.info.
---
La serie de Netflix explora temas difíciles para los adolescentes
La serie de televisión de Netflix "13 Reasons Why" alarmó a muchos padres, profesionales de la salud mental y administradores escolares cuando comenzó su transmisión en línea. Pero esa no era la intención de los creadores del show.
Basado en la novela del 2007 "Thirteen Reasons Why" de Jay Asher, la serie de streaming está diseñada para centrarse en los problemas de los adolescentes. Filmado de manera honesta, el programa enfatiza la importancia de tener empatía y compasión a medida que explora los problemas difíciles que enfrentan muchos adolescentes y adultos jóvenes. El programa está diseñado para iniciar conversaciones sobre esos temas. Algunos de esos problemas incluyen lo siguiente:
* Bullying: El bullying adopta muchas formas en el programa: el aislamiento físico, verbal, cibernético y social.
* Autolesión y suicidio: El programa examina el suicidio al reflexionar sobre la muerte de Hannah Baker, una niña de preparatoria que se suicidó. Lo hace al explorar a algunas de las personas en su vida, incluido el caso de Alex Standall, uno de sus amigos. A pesar de la sombría premisa para el show, la mayoría de los personajes retratados en "13 Reasons Why" encuentran formas de ser resistentes.
* Depresión: En "13 Reasons Why", Hannah nunca explica en las cintas de cassette que sufrió de depresión. Sin embargo, al explorar el tiempo previo a su muerte, el programa indica que las señales de advertencia estaban allí. Las señales de advertencia de depresión incluyen tristeza persistente, disminución de la energía, fatiga abrumadora, desesperanza, pérdida de interés en pasatiempos o actividades diarias, dificultad para concentrarse, cambios en los patrones de sueño e irritabilidad.
* Agresión sexual: El contacto sexual no deseado es un tema que "13 Reasons Why" ha explorado regularmente durante sus dos primeras temporadas. Las formas de agresión sexual incluyen violación, coacción sexual y acoso sexual.
Para ayudar a los educadores, padres y adolescentes a debatir sobre estos y otros temas y para también ofrecer recursos sobre cómo abordarlos, Netflix ha creado una guía de discusión y una serie de videos. También desarrolló un sitio web, 13ReasonsWhy.info.