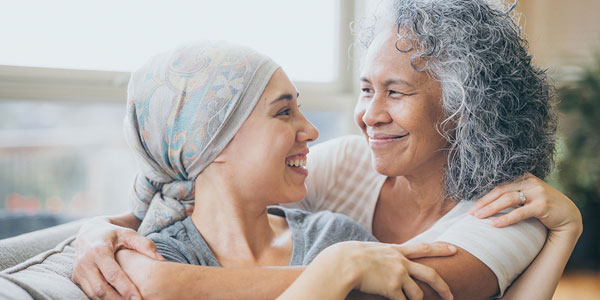 By Chara
Fewer Americans are dying from cancer every year, according to a study published on Jan. 8 by the American Cancer Society.
The study shows that the death rate has declined steadily over the past 25 years by a total of 27 percent. That translates to about 2.6 million fewer cancer deaths since reaching the peak of 215 deaths per 100,000 people in 1991.
Dr. Darrell Gray, a deputy director of Ohio State University's Center for Cancer Health Equity, told NBC News the findings are important, but not surprising. According to NBC News, lower smoking rates, and advances in early detection and treatment, are being considered the key factors for the decrease, an opinion supported by Dr. Harold Burstein in a story published by USA Today.
"We have made public health investments to either prevent the cancer or early detection," USA Today quoted Burstein as saying.
Although the numbers show progress, and the race gap in cancer mortality is narrowing, an economic-related trend is emerging. The study shows that poorer U.S. counties have more cancer deaths than richer ones.
"We need to find ways to reach out to communities that have historically had not as much access to good health care," Burstein told USA Today.
Dr. Walter Curran, executive director of the Winship Cancer Institute of Emory University in Atlanta, told CNN it is good news that there are fewer racial disparities in cancer mortality than before, but it is not good that there are socioeconomic disparities in cancer mortality.
Around the world, cancer remains the second leading cause of death. And according to the study, more than 606,000 cancer-related deaths are predicted for 2019 in the United States. However, "we are winning the war," the researchers stated.
______________________________________________________________________________________________
Según estudio, índice nacional de mortalidad por cáncer está disminuyendo
Menos estadounidenses están muriendo de cáncer cada año, según un estudio publicado el 8 de enero por la Sociedad Americana de Cáncer.
El estudio muestra que el índice de mortalidad ha disminuido constantemente en los últimos 25 años en un 27 por ciento. Eso se traduce en aproximadamente 2.6 millones de muertes por cáncer menos desde que alcanzara el máximo de 215 muertes por cada 100,000 personas en 1991.
El Dr. Darrell Gray, director adjunto del Centro para la Equidad de Salud del Cáncer de la Ohio State University, le dijo a NBC News que los hallazgos son importantes pero no sorprendentes. Según NBC News, los índices bajos de consumo de tabaco y avances en la detección temprana y tratamiento se consideran factores clave para la disminución del índice, una opinión compartida por el Dr. Harold Burstein en una historia publicada por USA Today.
"Hemos realizado inversiones en salud pública para prevenir el cáncer o la detección temprana", dijo Burstein, según citó el diario USA Today.
Aunque las cifras muestran un progreso y la brecha racial en la mortalidad por cáncer se está reduciendo, está surgiendo una tendencia relacionada con la economía. El estudio muestra que los condados estadounidenses más pobres tienen más muertes por cáncer que los más ricos.
El Dr. Walter Curran, director ejecutivo del Instituto de Cáncer Winship de Emory University en Atlanta, le dijo a CNN que es una buena noticia que haya menos disparidades raciales en la mortalidad por cáncer que antes, pero no es bueno que haya disparidades socioeconómicas en la mortalidad por cáncer.
En todo el mundo, el cáncer sigue siendo la segunda causa de muerte. Y según el estudio, se prevén más de 606,000 muertes relacionadas con el cáncer para el 2019 en los Estados Unidos. Sin embargo, "estamos ganando la guerra", declararon los investigadores.