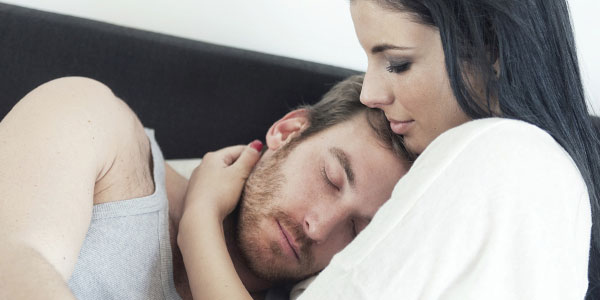 Commentary by Tere Siqueira
Building and maintaining a healthy relationship takes work.
Still, there are tips you can use to make relationship development and maintenance a less labor-intensive experience. Some of those tips include the following:
*Understand your emotional needs: People who are unaware of their feelings are oblivious to their own emotional urges and what motivates them to behave in certain ways. If you constantly fail in your relationships, it might be because you are out of touch with your emotional reality.
*Do not obsess over status: Pursuing a sense of status can help a relationship, if it is done in a healthy way. When it is done properly, it allows us to feel pride in our partners. Often, however, it is not pursued in a healthy way, leaving us feeling empty and lonely. If you are with someone only for their money, looks and/or prestige, chances are, your interest in status has become an obsession.
*Build a sense of connection, but with limits and security: A healthy connection with someone makes us feel appreciated and understood. But when we do not establish limits in our relationships, the normal, healthy needs to connect and feel appreciated can morph into unhealthy feelings of dependency and neediness. Dependency and neediness, in turn, lead to extreme jealousy and obsession. So establish limits and expand your social interactions.
*Deal with your emotions and have open communication: Remember, no one can read minds. If you have a problem with your partner, communicate your feelings openly, instead of trying to figure out what your partner is thinking.
*Set clear priorities: Prioritize your needs inside and outside your relationship based on past experiences and your life's circumstances. Having a clear set of priorities means you can move ahead with your relationship in meaningful ways. Share your priorities and respect your partner's priorities. Doing so will allow your relationship to grow.
---
¿Cómo construir relaciones sanas?
Construir y mantener una relación saludable requiere trabajo.
Sin embargo, hay consejos que puede utilizar para hacer que el desarrollo y el mantenimiento de las relaciones sean una experiencia que requiera menos esfuerzo. Algunos de esos consejos incluyen los siguientes:
* Entienda sus necesidades emocionales: Las personas que desconocen sus sentimientos no tienen en cuenta sus propios impulsos emocionales y lo que los motiva a comportarse de cierta manera. Si fallas constantemente en tus relaciones, podría ser porque no estás en contacto con tu realidad emocional.
* No se obsesione con el estatus: Perseguir un sentido de estatus puede ayudar a una relación, si se hace de una manera saludable. Cuando se hace correctamente, nos permite sentir orgullo por nuestra pareja. A menudo, sin embargo, no se persigue de una manera saludable, lo que nos deja sintiéndonos vacíos y solos. Si está con alguien solo por su dinero, apariencia y/o prestigio, es probable que su interés en el estatus se haya convertido en una obsesión.
* Cree una sensación de conexión, pero con límites y seguridad: Una conexión saludable con alguien nos hace sentir apreciados y comprendidos. Pero cuando no establecemos límites en nuestras relaciones, las necesidades normales y saludables de conectarse y sentirnos apreciados pueden transformarse en sentimientos poco saludables de dependencia y necesidad. La dependencia y la necesidad, a su vez, conducen a celos extremos y obsesión. Por lo que es importante que establezca límites y expanda sus interacciones sociales.
* Enfrente sus emociones y tenga una comunicación abierta: Recuerde, nadie puede leer mentes. Si tiene un problema con su pareja, comunique sus sentimientos abiertamente, en lugar de tratar de averiguar lo qué la otra persona está pensando.
* Establezca prioridades claras: Marque las prioridades en cuanto a sus necesidades dentro y fuera de su relación según las experiencias pasadas y las circunstancias de su vida. Tener un conjunto claro de prioridades significa que puede seguir adelante con su relación de manera significativa. Comparta tus prioridades y respete las prioridades de su pareja. Hacerlo permitirá que su relación crezca.