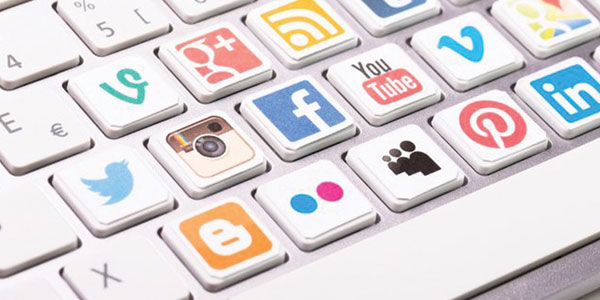 Analysis by Yanis De Palma
We all know we are being manipulated every time we shop. Still, it can be surprising to see the true extent of mind games being played on us by marketers.
Some of the more common insidious and inescapable marketing tactics that companies use to prompt consumers to buy more stuff include the following:
*Price markdowns: This pricing strategy, also called anchoring, is an extension of a tactic in which the seller tries to set the highest amount possible as the first offer, so that subsequent offers will seem generous. Although price markdowns might seem tempting to consumers, this strategy shows how far a retailer will go to turn a profit.
*Decoy pricing: With decoy pricing, businesses create another version of a product solely to make pricier versions seem economical. An easy way to spot this trick is at a fast food restaurant when the cashier says something like: "Do you want to bump up to a large size for just 15 cents more?"
*Overpriced items: Restaurant menu strategists have used the tactic of creating overpriced items to make everything else on the menu seem affordable. Most menus at expensive restaurants will have an expensive option to make diners think everything else is less expensive.
*Creating a false sense of urgency: There are two ways to apply this strategy. The first way, the product is presented as being in limited supply; thus, the customer must decide to have the product now or never. The other way is by offering an item as part of a limited-time sale, also pushing the sense of now or never. Put simply, marketing people use this tactic because they want to make you feel like you will miss out on a great opportunity if you do not buy their products.
*The Gruen transfer: Named after mall architect Victor Gruen, this tactic makes your shopping experience at brick-and-mortar stores feel like you are in a maze. With store layouts that disorient visitors, businesses hope to slow down shoppers with the intent of increasing shoppers' impulse purchases.
*Buy one, get one free: Many people are drawn to the word "free." Businesses know this and use it to prompt consumers to buy more than they intended.
---
Los juegos mentales de marketing que los negocios utilizan
Todos sabemos que estamos siendo manipulados cada vez que compramos. Aún así, puede ser sorprendente ver la verdadera magnitud de los juegos mentales que los mercadólogos utilizan.
Algunas de las insidiosas e ineludibles tácticas de mercadotecnia más comunes usadas por las compañías para incitar a los consumidores a comprar más cosas incluyen las siguientes:
* Rebajas de precios: Esta estrategia de precios, también llamada anclaje, es una extensión de una táctica en la que el vendedor intenta establecer el precio más alto posible como la primera oferta, por lo que las ofertas posteriores parecerán generosas. Aunque las rebajas de precios pueden parecer tentadoras para los consumidores, esta estrategia muestra hasta dónde llegará un minorista para obtener ganancias.
* Precios de carnada: Con los precios de carnada, las empresas crean otra versión de un producto únicamente para hacer que las versiones más caras parezcan económicas. Una forma fácil de detectar este truco es en un restaurante de comida rápida cuando el cajero dice algo como: "¿Quieres subir a un tamaño grande por solo 15 centavos más?"
* Artículos sobrevalorados: Los estrategas de los menús de restaurante han utilizado la táctica de crear artículos sobrevalorados para hacer que todo lo demás en el menú parezca accesible. La mayoría de los menús en restaurantes caros tendrán una opción costosa para hacer que los comensales piensen que todo lo demás es menos costoso.
* Crear una falsa sensación de urgencia: Hay dos formas de aplicar esta estrategia. La primera forma, el producto se presenta como un suministro limitado, por lo que el cliente debe decidir tener el producto ahora o nunca. La otra forma es ofrecer un artículo como parte de una venta por tiempo limitado, también impulsando el sentido de ahora o nunca. En pocas palabras, la gente de marketing usa esta táctica porque quieren hacerte sentir que perderás una gran oportunidad si no compras sus productos.
* La transferencia de Gruen: Llamada así por el arquitecto del centro comercial Victor Gruen, esta táctica hace que tu experiencia de compra en las tiendas se sienta como si estuvieras en un laberinto. Con diseños de tiendas que desorientan a los visitantes, las empresas esperan frenar a los compradores con la intención de aumentar las compras impulsivas.
* Compre uno, obtenga uno gratis: Muchas personas se sienten atraídas por la palabra "gratis". Las empresas lo saben y lo utilizan para hacer que los consumidores compren más de lo que pretendían.