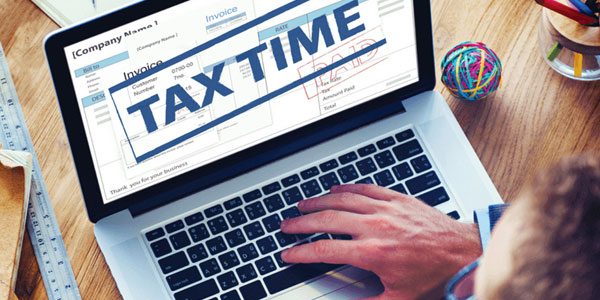 It is tax time again! Are you ready? Everyone in the United States is supposed to file a tax return – no matter their immigration status. The most important thing is to always tell the truth and to give the same information to each government agency. Taxes can be important evidence in your immigration case.
You should always put your official name and number on the tax return. If you do not have a social security number, you can obtain an Individual Tax Identification Number (ITIN). You can request one when you file your taxes or when you open a savings account at a bank.
If you are married, then usually you should file either married filing jointly or married filing separately. You should talk to your tax professional about which is correct for you. Married filing separately does not mean you are separated. You can only file your taxes as head of household if you are single with children or married and have been physically separated from your spouse for more than half the year.
In the past, the USCIS did not focus on these details, but now they are looking for any fraud in your application packet. An error on your taxes could cause them to doubt your marriage. You should work with a tax professional you can trust. Contact our office for free resources and/or our recommendations by calling us at 816-895-6363 or send a message through Facebook to m.me/jpiedralaw.
---
¡Tiempo de impuestos!
¡Es tiempo de impuestos otra vez! ¿Estás listo? Se supone que todas las personas en los Estados Unidos deben presentar una declaración de impuestos, sin importar su estado migratorio. Lo más importante es decir siempre la verdad y dar la misma información a cada agencia gubernamental. Los impuestos pueden ser una evidencia importante en su caso de inmigración.
Siempre debe poner su nombre y número oficial en la declaración de impuestos. Si no tiene un número de seguro social, puede obtener un Número de identificación fiscal individual (ITIN). Puede solicitar uno cuando declara sus impuestos o cuando abre una cuenta de ahorros en un banco.
Si está casado, por lo general, debe hacer su declaración "casado presentando juntos" o "casado presentando separados." Debe hablar con su profesional de impuestos sobre cuál es el correcto para usted. La presentación "casada presentando separados" no significa que esté separado. Sólo puede declarar sus impuestos como cabeza de familia si es soltero con hijos o está casado y ha estado separado físicamente de su cónyuge durante más de la mitad del año.
En el pasado, el USCIS no se enfocó en estos detalles, pero ahora están buscando cualquier fraude en su solicitud. Un error en sus impuestos podría hacer que duden de su matrimonio. Debe trabajar con un profesional de impuestos en que pueda confiar. Comuníquese con nuestra oficina para obtener recursos gratuitos y/o nuestras recomendaciones llamándonos al 816-895-6363 o envíe un mensaje a través de Facebook a m.me/jpiedralaw.