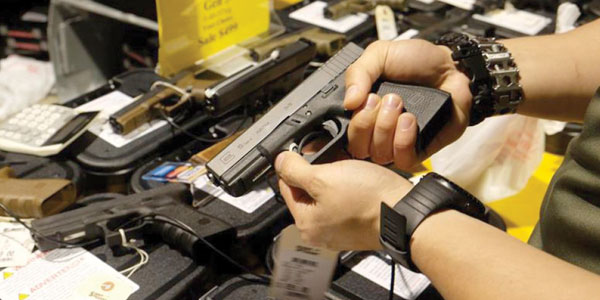 By Tere Siqueira
One year and a few days after the mass shooting at a high school in Parkland, Florida, Americans continue to debate over the causes of school shootings.
Some gun advocates and President Trump have linked mass shootings to mental health, rather than accessibility to guns. Research shows that one out of five children and adolescents are living with mental illness; however, mental illness is linked to only 4 percent of all mass shootings.
Dr. James Alan Fox, a criminologist and professor with Northeastern University and the author of "Extreme Killing: Understanding Serial and Mass Murder," argued in February 2018 on an NBC News program that people cannot assume that mental illness is the cause of school shootings.
"There's not really a correlation," Fox told NBC. "We like to think that these people are different from the rest of us. We want a simple explanation – and if we just say they're mentally ill, case closed. Because of how fearful, dangerous and deadly their actions are, we really want to distance ourselves from it and relegate it to illness."
According to mental health experts, the problem is that Americans lie to themselves by pretending that their peers are not going through emotional problems, with highly flawed gun laws and mental health services only enhancing their lack of empathy. Experts also claim that the best people can do is to be careful about how they view gun violence and mental illness, so they do not stigmatize those who suffer from mental health issues.
In addition, experts encourage Americans to advocate for policies and laws that focus on addressing dangerous behavior that shows a potential risk of leading to acts of gun violence, rather than using mental illness as a blanket explanation for mass shootings.
---
La discusión sobre la violencia por armas de fuego en la enfermedad mental continúa un año después de Parkland
Un año y unos días después del tiroteo masivo en una escuela secundaria en Parkland, Florida, los estadounidenses continúan debatiendo sobre las causas de los tiroteos escolares.
Algunos defensores de las armas de fuego y el presidente Trump han vinculado disparos masivos a la salud mental, en lugar de accesibilidad a las armas. Las investigaciones muestran que uno de cada cinco niños y adolescentes sufren una enfermedad mental; sin embargo, la enfermedad mental está vinculada a solo el 4 por ciento de todos los tiroteos en masa.
El Dr. James Alan Fox, criminólogo y profesor de la Northeastern University y autor de "Extreme Killing: Understanding Serial and Mass Murder", argumentó en febrero del 2018 en un programa de NBC News que las personas no pueden asumir que la enfermedad mental es la causa de los disparos escolares.
"No hay realmente una correlación", dijo Fox a NBC. "Nos gusta pensar que estas personas son diferentes del resto de nosotros. Queremos una explicación simple, y si sólo decimos que son enfermos mentales, el caso está cerrado. "Debido a lo temibles, peligrosas y mortales que son sus acciones, realmente queremos distanciarnos de él y relegarlo a la enfermedad".
Según los expertos en salud mental, el problema es que los estadounidenses se mienten a sí mismos al fingir que sus compañeros no están pasando por problemas emocionales, con leyes de armas muy deficientes y servicios de salud mental que solo aumentan su falta de empatía. Los expertos también afirman que lo mejor que pueden hacer las personas es tener cuidado con la forma en que ven la violencia con armas de fuego y las enfermedades mentales, para no estigmatizar a quienes padecen problemas de salud mental.
Además, los expertos alientan a los estadounidenses a abogar por políticas y leyes que se centren en abordar comportamientos peligrosos que muestren un riesgo potencial de provocar actos de violencia con armas de fuego, en lugar de utilizar la enfermedad mental como una explicación general para los tiroteos en masa.