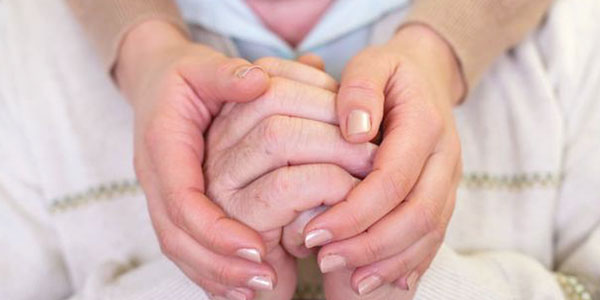 By Sandip Shah
Scientists just discovered a potentially revolutionary treatment for Parkinson's disease. The experimental medicine, which is currently in clinical trials, boosts dopamine production in patients' brain to reduce tremors and improve motor skills.
The drug is one of several "gene therapies" developed in recent years. These medications have the potential to treat – or even cure – the world's deadliest diseases by repairing the genetic mutations that caused those ailments.
The one hiccup? Gene therapies come with a hefty price tag — at least for now.
These cutting-edge treatments are worth the cost. Their prices will ultimately fall once competing drugs are introduced and patents expire. One medicine to treat schizophrenia and bipolar disorder, for example, cost nearly $400 in 2010. Patients can obtain the generic version of that drug today for just $17.
More importantly, patients will benefit from these medical advances for generations. It'd be a mistake to discourage such innovation by imposing drug price controls, as politicians in both parties have called for.
Gene therapies work in several ways. Some replace patients' mutated genes with healthier copies. Some eliminate genes that aren't functioning properly. Others introduce new genes to fight disease.
Scientists have researched gene therapies for decades — and patients are beginning to reap the rewards. In a University of Pennsylvania study, one gene therapy helped leukemia patients achieve an overall remission rate of 81 percent.  
Researchers believe gene therapies could one-day cure everything from cancer and HIV to neurodegenerative diseases like Parkinson's. The drugs will still be saving lives long after their patents expire and prices drop. The hysterics over their current prices simply aren't warranted.
Consider how medical advances have revolutionized the treatment of life-threatening stomach ulcers. Until the 1970s, patients afflicted with peptic ulcers had to undergo costly and painful stomach surgery. But in 1977, the first "H2 blocker" drugs reached the market after more than a decade of research and testing. The treatments healed ulcers, no surgery required.
The medicines were initially expensive, but today, patients can obtain H2 blockers for less than $10 a month.
Imagine if politicians had slapped price controls on drugs in the 1960s when researchers were still developing H2 blockers. Had those lines of research been killed off, generations of patients would still be dying from simple ulcers.
Price controls would have the same effect today. They already prevent the creation of eight to 13 new drugs in Europe, Japan, and Latin America each year. Bringing those price controls to the United States would cause biopharmaceutical companies to cut research spending by billions of dollars. Research projects that could lead to cures for cancer and Alzheimer's would be scrapped.
Tomorrow's life-saving treatments depend on today's research investments – and those investments won't happen if politicians impose drug price controls.
  
Sandip Shah is the founder and president of Market Access Solutions, a global market access consultancy, where he develops strategies to optimize patient access to life-changing therapies.
---
Los tratamientos para salvar vidas del mañana dependen de las inversiones de hoy
Los científicos acaban de descubrir un tratamiento potencialmente revolucionario para la enfermedad de Parkinson. La medicina experimental, que actualmente está en ensayos clínicos, aumenta la producción de dopamina en el cerebro de los pacientes para reducir los temblores y mejorar las habilidades motoras.
El medicamento es una de varias "terapias genéticas" desarrolladas en los últimos años. Estos medicamentos tienen el potencial de tratar, o incluso curar, las enfermedades más mortales del mundo al reparar las mutaciones genéticas que causaron esas enfermedades.
¿El único problema? Las terapias genéticas vienen con una etiqueta de precio considerable, al menos por ahora.
Estos tratamientos de vanguardia valen la pena. Sus precios finalmente disminuirán una vez que se introduzcan los medicamentos de la competencia y las patentes expiren. Un medicamento para tratar la esquizofrenia y el trastorno bipolar, por ejemplo, costaba casi $400 dólares en 2010. Hoy, los pacientes pueden obtener la versión genérica de ese medicamento por sólo $ 17.
Más importante aún, los pacientes se beneficiarán de estos avances médicos durante generaciones. Sería un error desalentar tal innovación imponiendo controles de los precios de medicamentos, como han pedido los políticos de ambas partes.
Las terapias genéticas funcionan de varias formas. Algunas reemplazan los genes mutados de los pacientes con copias más saludables. Algunas eliminan genes que no están funcionando correctamente. Otras introducen nuevos genes para combatir enfermedades.
Los científicos han investigados las terapias genéticas por décadas, y pacientes están empezando a cosechar los beneficios. En un estudio de la Universidad de Pennsylvania, una terapia genética ayudó a pacientes con leucemia a alcanzar un índice de remisión general del 81 por ciento.
Los investigadores creen que las terapias genéticas podrían curar todo algún día desde el cáncer y el VIH hasta las enfermedades neurodegenerativas como el Parkinson. Los medicamentas seguirán salvando vidas mucho después de que expiren sus patentes y bajen los precios. La histeria sobre sus precios actuales simplemente no están justificados.
Considere cómo los avances médicos han revolucionado el tratamiento de las úlceras estomacales que amenazan la vida. Hasta la década de 1970, los pacientes con úlceras pépticas tenían que someterse a una cirugía estomacal costosa y dolorosa. Pero en 1977, los primeros medicamentos "bloqueadores H2" llegaron al mercado después de más de una década de investigación y pruebas. Los tratamientos curaron úlceras, sin necesidad de cirugía.
Los medicamentos eran inicialmente costosos, pero hoy en día, los pacientes pueden obtener bloqueadores H2 por menos de $10 dólares al mes.
Imagínese si los políticos hubieran abatido los controles de precios de medicamentos en la década de 1960 cuando los investigadores aún estaban desarrollando bloqueadores H2. Si esas líneas de investigación hubieran sido eliminadas, generaciones de pacientes todavía estarían muriendo de úlceras simples.
Los controles de precios tendrían el mismo efecto hoy. Ya impiden la creación de ocho a 13 nuevos medicamentos en Europa, Japón y América Latina cada año. Traer esos controles a los Estados Unidos causaría que las compañías bio-farmacéuticas reduzcan el gasto en investigación en miles de millones de dólares. Se desecharían los proyectos de investigación que podrían conducir a curas para el cáncer y el Alzheimer.
Los tratamientos para salvar vidas de mañana dependen de las inversiones en investigación de hoy, y esas inversiones no sucederán si los políticos imponen controles sobre los precios de los medicamentos.
Sandip Shah es el fundador y presidente de Market Access Solutions, una consultora de acceso al mercado global, donde desarrolla estrategias para optimizar el acceso de los pacientes a terapias que cambian vidas.