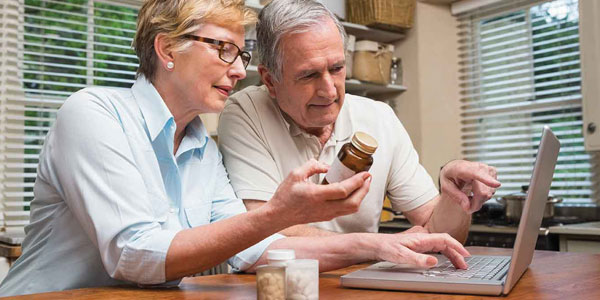 By Sandip Shah
Department of Health and Human Services Secretary Alex Azar recently proposed sweeping reforms to Medicare. He hopes the changes will reduce the price of many cancer drugs and other advanced therapies.  
The proposal may accomplish that goal — but at great costs to patients' health. The overhaul would stifle innovation and smother the cures of tomorrow.
The proposal targets Medicare Part B drugs, which include advanced cancer treatments, immunotherapies, and other medicines administered under physician supervision.  
According to HHS, these drugs cost 80 percent more, on average, in the United States than in most European nations.  
Drugs are more expensive in the United States since other wealthy nations impose price controls on medications. Regulators in the United Kingdom conduct a cost-effectiveness analysis on each drug and refuse to cover medicines priced above an arbitrary limit. Canadian regulators outright dictate drug prices.   
Sec. Azar wants to import this price control model by indexing Medicare drug payments to the average sales prices of drugs in 14 other developed nations.
Price controls would impede investment into new medicines. Right now, drug companies have a financial incentive to launch medicines in America. Last year, 92 percent of all new medicines approved around the world were made available first in the United States.  
By contrast, patients in price-controlled nations wait months to access the same treatments. From 2011 to 2018, patients in Germany and the UK waited an average of nine months longer than U.S. patients did for new oncology drugs.
A few months could make the difference between life and death for patients with serious illnesses.
Price controls would also stifle innovation. The United States leads the world in drug development. Biopharmaceutical companies have invested more than $500 billion in research and discovery since the turn of the century.  
Thanks in part to this investment, Americans are living a full decade longer than they were in 1950.
Consider breakthroughs in treating hepatitis C, a potentially fatal liver disease. Roughly a decade ago, an older generation of therapies cured only four in ten patients after 48 weeks of treatment. Today, the latest drugs cure 90 percent of patients in as little as eight weeks.  
But research investments are risky. It takes $2.6 billion and 15 years to bring a new drug to market. The vast majority of drug compounds never make it out of the lab.
Capping the price of drugs would make it much harder for companies to recoup their investments. Firms would lose the incentive to develop new cures — and patients would suffer as a result.
There are 7,000 drugs in development worldwide. But these drugs may never exit the lab if the United States imposes price controls. Sec. Azar should scrap his Medicare proposal to protect patients and taxpayers.
Sandip Shah is the founder and president of Market Access Solutions, a global market access consultancy, where he develops strategies to optimize patient access to life-changing therapies.
---
Controles de precios matarían la innovación médica
El secretario del Departamento de Salud y Servicios Humanos, Alex Azar, propuso recientemente reformas radicales a Medicare. Espera que los cambios reduzcan el precio de muchos medicamentos para el cáncer y otras terapias avanzadas.
La propuesta puede lograr ese objetivo, pero a un gran costo para la salud de los pacientes. La revisión ahogaría la innovación y sofocaría las curas del mañana.
La propuesta pone en riesgo los medicamentos de la Parte B de Medicare, que incluyen tratamientos avanzados para el cáncer, inmunoterapias, y otros medicamentos administrados bajo supervisión médica.
Según HHS, estos medicamentos cuestan un 80 por ciento más, en promedio, en los Estados Unidos que en la mayoría de las naciones Europeas.
Los medicamentos son más caros en los Estados Unidos ya que otras naciones ricas imponen controles de precios en medicamentos. Los reguladores en el Reino Unido llevan a cabo un análisis de costo y efectividad en cada medicamento y se niegan a cubrir medicamentos cuyo precio supera un límite arbitrario. Los reguladores canadienses dictan directamente los precios de los medicamentos.
El secretario Azar quiere importar este modelo de control de precios al indexar los pagos de medicamentos a los precios de venta promedios en otras 14 naciones desarrolladas.
Los controles de precios impedirían la inversión en nuevos medicamentos. En este momento, las compañías farmacéuticas tienen un incentivo financiero para lanzar medicamentos en Estados Unidos. El año pasado, el 92 por ciento de todos los nuevos medicamentos aprobados en todo el mundo estuvieron disponibles primero en los Estados Unidos.
Por el contrario, los pacientes en países con precios controlados esperan meses para acceder a los mismos tratamientos. Desde el 2011 al 2018, los pacientes en Alemania y Reino Unido esperaron un promedio de nueve meses más que los pacientes estadounidenses por nuevos medicamentos oncológicos.
Unos pocos meses podrían marcar la diferencia entre la vida y la muerte para pacientes con enfermedades graves.
Los controles de precios también sofocarían la innovación. Estados Unidos es líder mundial en el desarrollo de medicamentos. Las compañías bio-farmacéuticas han invertido más de $500 mil millones en investigación y descubrimiento desde el cambio de siglo.
Gracias en parte a esta inversión, los estadounidenses viven una década completa más de lo que lo vivían en 1950.
Considere los avances en los tratamientos de hepatitis C, una enfermedad hepática potencialmente mortal. Hace aproximadamente una década, una generación anterior de terapias curó sólo a cuatro de cada diez pacientes después de 48 semanas de tratamiento. Hoy en día, los últimos medicamentos curan el 90 por ciento de los pacientes en tan sólo ocho semanas.
Pero las inversiones en investigación son arriesgadas. Se necesitan $2.6 mil millones y 15 años para traer un nuevo medicamento al mercado. La gran mayoría de los compuestos de medicamentos nunca salen del laboratorio.
Poner un límite al precio de medicamentos lo haría mucho más difícil para las empresas el recuperar sus inversiones. Las firmas perderían el incentivo a desarrollar nuevas curas, y los pacientes sufrirían como resultado.
Hay 7,000 medicamentos en desarrollo en todo el mundo. Pero estos medicamentos nunca pueden salir del laboratorio si Estados Unidos impone controles de precios. El secretario Azar debería desechar su propuesta de Medicare para proteger a los pacientes y contribuyentes.
Sandip Shah es el fundador y presidente de Market Access Solutions, una consultora de acceso al mercado global, donde desarrolla estrategias para optimizar el acceso de los pacientes a terapias que cambian su vida.