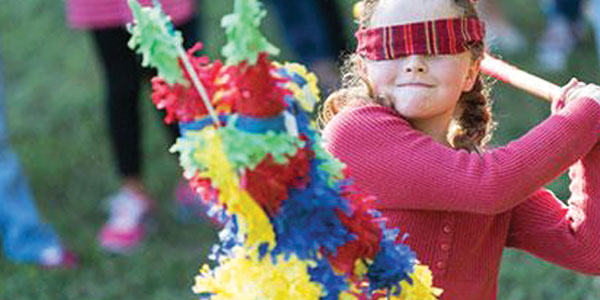 Photos By Carlos Dominguez and Hector Perez
The Guadalupe Centers hosted its annual Cinco de Mayo celebration on May 4-5.
Families who participated enjoyed local and out-of-state entertainment, mariachis, folkloric dancers, food trucks, rides, petting zoo, vendors, contests and raffles, among other things.
The event was free to the public. The Cinco de Mayo celebration serves as a fundraiser for the various programs the Guadalupe Centers organizes. The tradition originally started in 1922.
Sponsors included the KC Neighborhood Tourist Development Fund, Kauffman Foundation, KC P&L, Telemundo Kansas City, Dos Mundos Newspaper, KC Hispanic News, La Grande 1340 AM, Univision Kansas City, and Capitol Federal Bank, among others.
---
Guadalupe Centers celebra el Cinco de Mayo con la comunidad de KC
Guadalupe Centers organizó su celebración anual del Cinco de Mayo del 4 al 5 de mayo.
Las familias que asistieron disfrutaron del entretenimiento local y de fuera del estado, mariachis, bailarines folklóricos, camiones de comida, paseos, zoológico de mascotas, vendedores, concursos y sorteos, entre otras cosas.
El evento fue gratuito para el público. La celebración del Cinco de Mayo sirve para recaudar fondos para los diversos programas que organizan los Centros Guadalupe. La tradición comenzó originalmente en 1922.
Los patrocinadores incluyeron el Fondo de Desarrollo Turístico Vecinal de KC, la Fundación Kauffman, KC P&L, Telemundo Kansas City, el Periódico Dos Mundos, Noticias Hispanas de KC, La Grande 1340 AM, Univision Kansas City y Capitol Federal Bank, entre otros.