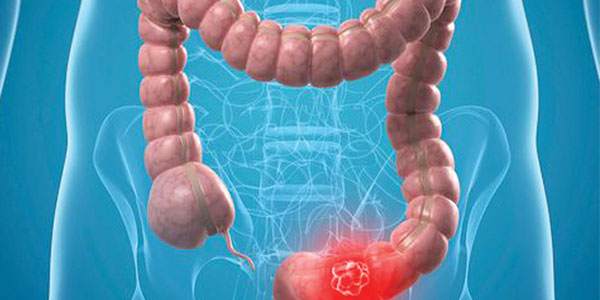 Colon cancer is on the rise among young adults, multiple news outlets recently reported.
In Europe, medical professionals have seen a rise in colorectal cancer cases in people 20-29 years old. Although they have not pinpointed a reason for this happening, researchers claim colorectal cancer can be caused by a poor diet.
According to American Cancer Society statistics, in the United States, colorectal cancer is the third leading cause of cancer-related deaths in men and in women – and the second most common cause of cancer deaths among men and women combined. The stats point out that colorectal cancer is expected to cause more than 51,000 deaths this year.
This type of cancer starts in the colon or rectum when cells in the body start growing out of control. It is a common cancer among ages 50 and older. However, because researchers are seeing it more in younger adults, they are starting to consider recommending conducting colorectal cancer screenings at younger ages.
Symptoms of colorectal cancer include diarrhea, constipation, blood, frequent gas pains or cramps, weight loss, fatigue, nausea and feeling full.
People who are at risk of developing colorectal cancer include those who are overweight, lack physical activity in their daily lives, smoke or drink more than two alcoholic drinks per day. Anyone with a family history of colorectal cancer also is at a higher risk of developing it than those without a history of colorectal cancer.
The American Cancer Society advises people 50 and older to get regular annual screenings, which can find colorectal cancer in the early stages and lead to treating it. Treatment methods for colorectal cancer include chemotherapy, radiation and targeted therapies that have fewer side effects than chemotherapy.
---
El cáncer de colon está aumentando entre los adultos jóvenes, reportaron recientemente varios medios de noticias.
En Europa, los profesionales médicos han visto un aumento en los casos de cáncer colon-rectal en personas de 20 a 29 años de edad. Aunque no han identificado una razón para que esto suceda, los investigadores afirman que el cáncer colon-rectal puede ser causado por una mala alimentación.
Según estadísticas de la Sociedad Americana de Cáncer, en los Estados Unidos, el cáncer colon-rectal es la tercera causa de muertes relacionadas con el cáncer en hombre y mujeres, y la segunda causa más común de muertes entre hombres y mujeres combinados. Las estadísticas indican que se espera que el cáncer colon-rectal cause más de 51,000 muertes este año.
Este tipo de cáncer comienza en el colon o el recto cuando las células en el cuerpo empiezan a crecer fuera de control. Es un cáncer común en personas mayores de 50 años. Sin embargo, debido a que los investigadores lo están viendo más en adultos más jóvenes, están comenzando a considerar recomendar realizar exámenes de detección de cáncer colon-rectal a edades más tempranas.
Los síntomas del cáncer colon-rectal incluyen diarrea, estreñimiento, sangre, dolores o calambres frecuentes con gases, pérdida de peso, fatiga, náuseas y sensación de saciedad.
Las personas que corren el riesgo de desarrollar cáncer colon-rectal son las que tienen sobrepeso, carecen de actividad física en sus vidas diarias, fuman o toman más de dos bebidas alcohólicas por día. Cualquiera persona con antecedentes familiares de cáncer colon-rectal también tienen un mayor riesgo de desarrollarlo que aquellos sin un historial de cáncer colon-rectal.
La Sociedad Americana de Cáncer recomienda a las personas de 50 años o más que se realicen exámenes anuales regulares, que pueden detectar el cáncer colon-rectal en las etapas iniciales y llevarlo a tratarlo. Los métodos de tratamiento para el cáncer colon-rectal incluyen quimioterapia, radiación y terapias dirigidas que tienen menos efectos secundarios que la quimioterapia.