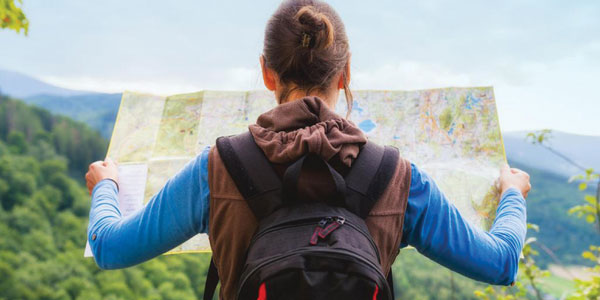 Commentary by Chara
Planning your vacation can be stressful. However, there are many ways you can make it enjoyable. Here is a list of some of them:
*Pick the right place for you: Make a list of the top three places you would like to visit. Then, make a list of pros and cons for each place. Consider such issues as cost, transportation accessibility and activities you would like to do. Then, make your decision based on your interests and finances.
*Create a vacation budget: Decide how much you want to spend. Your budget should include such items as hotel room rental fees, souvenirs and meals. Set up your budget at the beginning, so you do not suffer through some unpleasant surprises later.
*Have everything set before you travel: It is important that you have your hotel booked, tickets purchased for the attractions you plan to see and transportation reservations made before you travel. Doing so will help you find better deals and keep your expenses under control. That, in turn, will help keep your stress under control.
*Save money before you leave: Try to save the money you are planning to spend on your vacation, rather than charge your expenses. That way, you will not have to deal with credit card payments when you return. If you are struggling to save money, find ways to help you stay motivated.
*Get excited and have fun: Once you finish with your planning, relax and tell yourself you will have a good time. After all, vacations are supposed to be enjoyable.
---
Cómo planear sus próximas vacaciones
Planear sus vacaciones puede ser estresante. Sin embargo, hay muchas maneras en que puede hacer que sea agradable. Aquí hay una lista de algunos de ellos:
* Elija el lugar adecuado para usted: haga una lista de los tres lugares principales que le gustaría visitar. Luego, haga una lista de pros y contras para cada lugar. Considere cuestiones como costo, accesibilidad del transporte y actividades que le gustaría hacer. Luego, tome su decisión basado en sus intereses y finanzas.
* Cree un presupuesto de vacaciones: decida cuánto desea gastar. Su presupuesto debe incluir elementos como tarifas de alquiler de habitaciones de hotel, souvenirs y comida. Establezca su presupuesto al principio, para que luego no sufra de sorpresas desagradables.
* Tenga todo listo antes de viajar: es importante que tenga reservado su hotel, que compre boletos para las atracciones que planee ver y que haga reservaciones de transporte antes de viajar. Al hacer eso, le ayudará a encontrar mejores ofertas y mantener sus gastos bajo control. Eso, a su vez, ayudará a mantener su estrés bajo control.
* Ahorre dinero antes de irse: intente ahorrar el dinero que planea gastar en sus vacaciones, en lugar de cargar sus gastos. De esa manera, no tendrá que lidiar con pagos a su tarjeta de crédito cuando regrese. Si está teniendo dificultades para ahorrar dinero, busque maneras de ayudarlo a mantenerse motivado.
* Emociónese y diviértase: una vez que haya terminado con su planificación, relájese y dígase a usted que pasarás un buen rato. Después de todo, se supone que las vacaciones son para disfrutarlas.