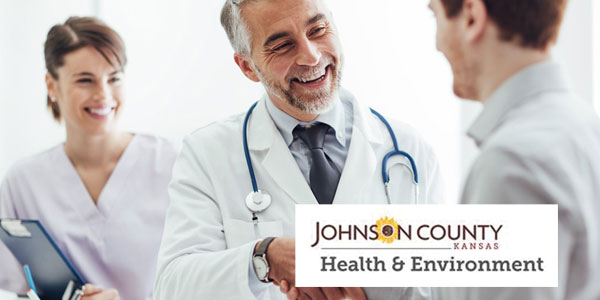 JOHNSON COUNTY, KAN – The Johnson County Department of Health and Environment's (JCDHE) health clinics in Mission and Olathe offer new walk-in service hours for clients.
Walk-in services (immunizations, STD testing and treatment, pregnancy tests, physicals, tuberculosis tests) are available at the following times:
Olathe Clinic (11875 S. Sunset Drive) — Monday, Tuesday, Thursday, 8 a.m. to 4 p.m.; Wednesday, 8 a.m. to 6:30 p.m. and Friday, 8 a.m. to 2 p.m.
Mission Clinic (6000 Lamar Ave.) — Tuesdays and Thursdays, 8 a.m. to 4 p.m.
The new schedule, which started June 10, allows for more walk-in services at both locations and allows more appointment times for clients who receive prenatal services from JCDHE.
"By adding additional hours to our clinic schedule, we are able to provide clients with a wider variety of services in a central location and increase the number of people we serve which will lead to a healthier community," said Deputy Director Mary Beverly.
---
Clínicas de salud tienen nuevas horas
Johnson County, Kan. – Las clínicas de salud del Departamento de Salud y Medio Ambiente del Condado de Johnson (JCDHE, por sus siglas en inglés) en Mission y Olathe ofrecen nuevas horas de servicio sin cita previa para los clientes.
Los servicios sin cita previa (inmunizaciones, pruebas y tratamientos de ETS, pruebas de embarazo, exámenes físicos y pruebas de tuberculosis) están disponibles en los siguientes horarios:
Clínica de Olathe (11875 S. Sunset Drive) — Lunes, martes, jueves de 8 a.m. a 4 p.m.; miércoles de 8 a.m. a 6:30 p.m. y viernes de 8 a.m. a 2 p.m.
Clínica de Mission (6000 Lamar Ave.) — Martes y jueves de 8 a.m. a 4 p.m.
Los nuevos horarios, que comenzaron el 10 de junio, permiten más servicios sin cita previa en ambas ubicaciones y permite más citas para los clientes que reciben servicios prenatales de JCDHE.
"Al agregar horas adicionales a nuestro horario de las clínicas, podemos brindar a los clientes una variedad más amplia de servicios en una ubicación central y aumentar la cantidad de personas a las que prestamos servicios, lo que conducirá a una comunidad más saludable", dijo la subdirectora Mary Beverly.