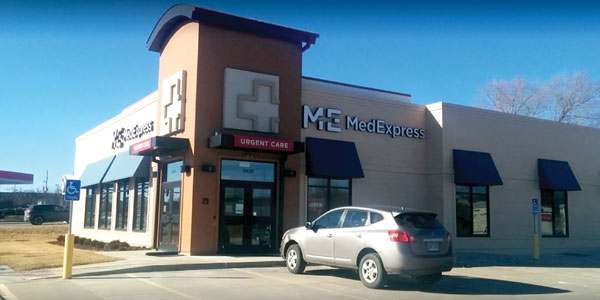 By Roberta Pardo
June is Men's Health Month — a time to remind men to make their wellness a priority.
Statistics show that nearly 71 percent of men are at risk of being overweight or obese, compared to 59 percent of women. Moreover, far more women are likely to go to a doctor's office than men.
The greatest threats to men's health include heart disease, cancer, unintentional injuries, chronic lower respiratory disease and strokes, according to the U.S. Centers for Disease Control and Prevention.
Dr. Raudel Garcia, a physician with MedExpress Urgent Care, said there are ways to reduce the risk of contracting those diseases.
"If we make small changes in our daily life, we can significantly reduce the risk," he said.
Changes men can make include watching their diet by avoiding processed foods and eating more fruits, vegetables and lean meats; aiming to do about 30 minutes of moderate physical activity five days a week; and cutting back on sodium. Most sodium comes from eating fast food, processed meats and restaurant food.
"It is also very important to learn how to handle stress," Garcia said.
In addition, Garcia recommends getting screened for obesity, high cholesterol, high blood pressure, cancer, diabetes and sexually transmitted diseases.
For Garcia, men do not go to the doctor as often because, historically, they put other things as priorities, such as providing for their families. But the best way for men to be healthy is to visit a doctor regularly, he said.
"Patients must be aware about when to see their family doctor — or if they don't have one, find one to maintain themselves on top of their health," Garcia said.
---
Experto da consejos sobre cómo mejorar la salud de los hombres
Junio es el mes de la salud del hombre, un momento para recordar a los hombres que deben hacer de su bienestar una prioridad.
Las estadísticas muestran que casi el 71 por ciento de los hombres corren el riesgo de tener sobrepeso o ser obesos, en comparación con el 59 por ciento de mujeres. Además, es probable que muchas más mujeres vayan al consultorio de un médico que los hombres.
Las mayores amenazas para la salud de los hombres incluyen enfermedades cardíacas, cáncer, lesiones no intencionales, enfermedades respiratorias bajas y accidentes cerebrovasculares, de acuerdo a los Centros para el Control y la Prevención de Enfermedades de Estados Unidos.
Dr. Raudel García, un médico con MedExpress Urgent Care, dijo que hay formas de reducir el riesgo de contraer esas enfermedades.
"Si hacemos pequeños cambios en nuestra vida diaria, podemos reducir significativamente el riesgo", dijo.
Los cambios que los hombres pueden hacer incluyen observar su dieta al evitar los alimentos procesados y comer más frutas, verduras y carnes magras; intentar hacer 30 minutos de actividad física moderada cinco días a la semana; y reducir el consumo de sodio. La mayoría del sodio proviene de comer comida rápida, carnes procesadas y comida de restaurante.
"También es importante aprender a manejar el estrés", dijo García.
Además, García recomienda hacerse pruebas de detección de obesidad, colesterol alto, presión arterial alta, cáncer, diabetes y enfermedades de transmisión sexual.
Para García, los hombres no van al médico tan a menudo porque, históricamente, ponen otras cosas como prioridades, como proveer para sus familias. Pero la mejor manera de que los hombres se mantengan sanos es visitar a un médico regularmente, dijo.
"Los pacientes deben saber cuándo consultar a su médico de cabecera, o si no tienen uno, encontrar uno para mantenerse a sí mismos al tanto de su salud", dijo García.