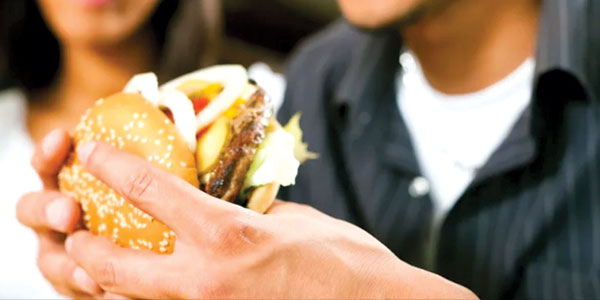 By Chara
Eating less meat could help lessen the effects of global warming, according to a U.N.-sanctioned report.
The United Nations gathered 100-plus scientists to study how global warming is affecting the Earth and some actions humans can take to reduce those effects. The U.N. Intergovernmental Panel on Climate Change recently published the findings, Time magazine, CNN and other media outlets reported.
Reducing meat consumption would help reduce the impact of global warming by reducing the production of methane, one of the gases linked to global warming, the report stated. The report also recommended greater consumption of vegetables, grains, nuts and seeds to reduce greenhouse gas emissions.
In addition, the report stated that reducing meat consumption would lessen the impact of global warming by lessening the strains on land and water supplies, and by improving food security, health and biodiversity.
Moreover, the report called for changes to the agriculture industry and for humans to not waste food.
"Early warning systems for weather, crop yields, and seasonal climate events are also critical," the report stated, as quoted in a story by The Guardian, which reported on the findings of "a leaked draft" of the report a few days before it was made public.
Adriana Perez, for one, would probably support the scientists' recommendations.
"I think we should start taking care of our planet," the Lenexa, Kansas, resident said. "We are not watching what we are doing, and this is going to bring serious consequences in the future."
People who want to help protect the planet's resources are advised to reuse and recycle materials, such as paper and glass; conserve water; shop wisely, plant trees; reduce, or if possible, avoid using plastic materials. Ways to avoid using plastic include using ceramic cups, which are reusable, when consuming coffee; and using bamboo straws for consuming beverages.
---
Informe encargado por la ONU recomienda reducir el consumo de carne
Comer menos carne podría ayudar a disminuir los efectos del calentamiento global, según un informe sancionado por la ONU.
Las Naciones Unidas reunieron a más de 100 científicos para estudiar cómo el calentamiento global está afectando a la Tierra y algunas acciones que los humanos pueden tomar para reducir esos efectos. El Panel Intergubernamental sobre Cambio Climático de la ONU publicó recientemente los hallazgos, informó la revista Time, CNN y otros medios de comunicación.
Reducir el consumo ayudar a reducir el impacto del calentamiento global al reducir la producción de metano, uno de los gases vinculados al calentamiento global, indicó el informe. El informe también recomendó mayor consumo de verduras, granos, nueces y semillas para reducir las emisiones de gases de efecto invernadero.
Además, el informe indicó que reducir el consumo de carne disminuiría el impacto del calentamiento global al disminuir las tensiones en los suministros de tierra y agua, y al mejorar la seguridad alimentaria, la salud y la biodiversidad.
Además, el informe pidió cambios en la industria agrícola y que los humanos no desperdicien alimentos.
"Los sistemas de alerta temprana para el clima, el rendimiento de los cultivos y los eventos climáticos estacionales también son críticos", afirmó el informe, según lo citado en una historia de The Guardian, que informó sobre los resultados de "un borrador filtrado" del informe unos días antes de que se hiciera público.
Adriana Pérez, por su parte, probablemente apoyaría las recomendaciones de los científicos.
"Creo que deberíamos comenzar a cuidar nuestro planeta", dijo la residente de Lenexa, Kansas. "No estamos viendo lo que estamos haciendo, y esto traerá serias consecuencias en el futuro".
Se recomienda a las personas que desean ayudar a proteger los recursos del planeta que reutilicen y reciclen materiales, como papel y vidrio; conserven agua; compren sabiamente, planten árboles; reduzcan, o si es posible, eviten el uso de materiales plásticos. Las formas de evitar el uso de plástico incluyen el uso de tazas de cerámica, que son reutilizables, cuando se consume café; y el uso de pajitas de bambú para consumir bebidas.