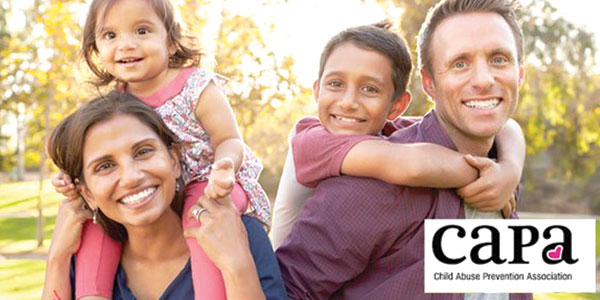 By Roberta Pardo
The Child Abuse Prevention Association (CAPA), serving Jackson County, Missouri, families, has openings available in its Healthy Families Jackson County program.
The program provides home-visiting and family support services in both English and Spanish for new parents and families with young children. It also promotes the development of healthy parenting skills.
"CAPA knows that children and families are able to do their best when they feel supported," a press release said. "CAPA strives to be a leader in innovating the prevention and treatment of child abuse and neglect, so children and families can reach their full potential."
There is no fee for participating in the program.
CAPA works to prevent and treat all forms of child abuse and neglect by creating changes in individuals, families and society that strengthen relationships and promote healing.
To learn more about any of the programs CAPA provides, call (816) 252-8388 or visit www.capacares.org.
The association also encourages reporting any suspicions of child abuse and neglect by calling the Missouri Child Abuse and Neglect Hotline at 1-(800)-392-3738 or the National Abuse Hotline at 1-(800)-422-4453.
---
Programa de servicios de apoyo familiar en el condado de Jackson tiene vacantes disponibles
La Asociación de Prevención de Abuso Infantil (CAPA, por sus siglas en inglés), que atiende a las familias del condado de Jackson, Missouri, tiene vacantes disponibles en su programa Familias Sanas del Condado de Jackson.
El programa brinda servicios de apoyo a familias y visitas al hogar en inglés y español para nuevos padres y familias con niños pequeños. También promueve el desarrollo de habilidades de crianza saludables.
"CAPA sabe que los niños y las familias pueden hacer lo mejor cuando se sienten apoyados", se lee en un comunicado de prensa. "CAPA se esfuerza por ser un líder en innovar la prevención y el tratamiento del abuso y la negligencia infantil, para que los niños y las familias puedan alcanzar su máximo potencial".
No hay costo por participar en el programa.
CAPA trabaja para prevenir y tratar todas las formas de abuso y negligencia infantil creando cambios en las personas, las familias y la sociedad que fortalecen las relaciones y promueven la curación.
Para obtener más información sobre cualquiera de los programas que CAPA ofrece, llame al (816) 252-8388 o visite www.capacares.org.
La asociación también alienta a informar cualquier sospecha de abuso y negligencia infantil llamando a la Línea directa de abuso y negligencia infantil de Missouri al 1-(800)-392-3738 o a la Línea directa nacional de abuso al 1-(800)-422-4453.