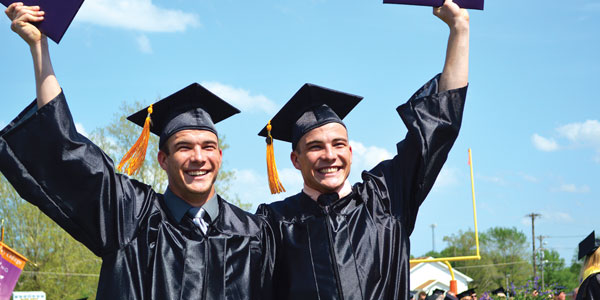 The DACA program could expire in January, effectively bringing to a bitter, unfortunate end the temporary legal status of some 700,000 youthful immigrants, call a halt to promising careers and hamstring some U.S. companies. On Nov. 12, U.S. Supreme Court justices heard oral arguments on whether the Trump administration can end the Deferred Action for Childhood Arrivals (DACA) program. The Court typically issues its decisions in mid-June, but "the exact timing is difficult to predict," according to the National Immigration Law Center (NILC); the justices could rule as early as January.
The issue presents President Trump and Congress with a win-win solution that would give the president and lawmakers and the American public what they want: increased security and permanent legal status for qualifying so-called Dreamers (young immigrants, most of them DACA recipients who entered the U.S. as minors with their parents without authorization). The solution: Create a path to permanent legal status and/or citizenship for DACA recipients who qualify.
It would enable authorities to verify personal information they supplied the government back when they applied to the program. DACA applicants have to meet several eligibility requirements, including having no felony convictions or three or more misdemeanor convictions. Government officials would then have a better idea of who's in the country and why. Obviously, it would help us to weed out and deport those who are ineligible.
According to data released last week by U.S. Citizenship and Immigration Services (USCIS), 52,476 DACA recipients have arrest records for criminal offenses that include rape, murder, assault, theft and burglary. The USCIS report doesn't include whether or not the arrests resulted in a conviction, acquittal, dismissal or lessening of charges.
President Trump and Congress each has leverage to bargain for a compromise. Trump wants Congress to fund construction for the southern border barrier; House members want the Senate and the president to approve H.R. 6, the American Dream and Promise Act. (The House passed it in June.)
If enacted, H.R. 6 would cancel and prohibit "removal proceedings against certain aliens who entered the United States as minors and provide such aliens with a path toward permanent resident status." According to the Cato Institute in 2017, legalizing DACA recipients "would save $60 billion in spending for deportation and generate $280 billion in additional economic activity over a decade."
Granting permanent legal status to qualifying DACA recipients, especially in the run up to the 2020 elections, would be a safe bet for both political parties. It's what most Americans want. A poll in May by the Global Strategy Group found that 77 percent of the public supports legalizing DACA recipients; that's up 10 percent over a public opinion poll by National Public Radio and Ipsos last year.
In addition, 143 U.S. companies and business associations, including Apple filed a brief supporting DACA. Research shows, they point out in their brief, that it would cost at least $63 billion to replace DACA recipients now employed. Apple alone has 443 "Dreamers" from 25 different countries on its payroll, according to CEO, Tim Cook.
The President and Congress must act now. If Supreme Court justices rule in favor of the Trump administration, the phase-out of DACA can begin. Those in the program will be unable to renew their DACA application so they'll be subject to deportation when their permits expire.
Nota bene:
Read the Nov. 12 oral arguments in the Department of Homeland Security v. Regents of the University of California online at https://www.supremecourt.gov/oral_arguments/argument_transcript/2019
Read the latest USCIS figures for arrests of "DACA requestors" online in English and Spanish at https://www.uscis.gov/news/new-data-shows-criminal-arrest-histories-daca-requestors.
Read the American Dream and Promise Act, H.R. 6 online at https://www.govtrack.us/congress/bills/116/hr6.
________________________________________________________________________________________
Sobre la legalización de los beneficiarios de DACA
El programa DACA podría expirar en enero, llevando a un final amargo y desafortunado el estatus legal temporal de unos 700,000 inmigrantes jóvenes, paralizar las prometedoras carreras y dañar a algunas compañías estadounidenses. El 12 de noviembre, los jueces de la Corte Suprema de Estados Unidos oyeron argumentos orales sobre si la administración de Trump puede poner fin al programa de Acción Diferida para los Llegados en la Infancia (DACA). El Tribunal generalmente emite sus decisiones a mediados de junio, pero "el momento exacto es difícil de predecir", según el Centro Nacional de Leyes de Inmigración (NILC, por sus siglas en inglés); los jueces podrían gobernar tan pronto como enero.
El tema presenta al presidente Trump y el Congreso con una solución en la que todos ganan, lo que les daría al Presidente, a los legisladores y al público estadounidense lo que quieren: mayor seguridad y estatus legal permanente para los llamados Dreamers (jóvenes inmigrantes, la mayoría de ellos receptores de DACA que ingresó a los Estados Unidos como menores con sus padres sin autorización). La solución: crear un camino hacia el estatus legal permanente y/o la ciudadanía para los beneficiarios de DACA que califican.
Permitiría a las autoridades verificar la información personal que le proporcionaron al gobierno cuando solicitaron el programa. Los solicitantes de DACA deben cumplir con varios requisitos de elegibilidad, que incluyen no tener condenas por delitos graves o tres o más condenas por delitos menores. Los funcionarios del gobierno tendrían una mejor idea de quién está en el país y por qué. Obviamente, nos ayudaría a eliminar y deportar a aquellos que no son elegibles.
Según datos publicados la semana pasada por el Servicio de Ciudadanía e Inmigración (USCIS, por sus siglas en inglés), 52,476 beneficiarios de DACA tienen registros de arrestos por delitos penales que incluyen violación, asesinato, asalto y robo. El informe de USCIS no incluye si los arrestos resultaron o no en una condena, absolución, desestimación o disminución de los cargos.
El presidente Trump y el Congreso tienen influencia para negociar un compromiso. Trump quiere que el Congreso financie la construcción de la barrera fronteriza sur; los miembros de la Cámara de Representantes quieren que el Senado y el Presidente aprueben H.R. 6, la Ley de Promesas y Sueños Americanos. (La Cámara lo aprobó en junio).
Si se promulga, la H.R. 6 cancelaría y prohibiría "los procedimientos de expulsión contra ciertos extranjeros que ingresaron a los Estados Unidos como menores y proporcionaría a dichos extranjeros un camino hacia el estatus de residente permanente". Según el Instituto Cato en 2017, legalizar a los beneficiarios de DACA "ahorraría $60 mil millones en gastos para deportación y generar $280 mil millones en actividad económica adicional durante una década".
Otorgar estatus legal permanente a los beneficiarios elegibles de DACA, especialmente en el período previo a las elecciones de 2020, sería una apuesta segura para ambos partidos políticos. Es lo que la mayoría de los estadounidenses quieren. Una encuesta realizada en mayo por el Grupo de Estrategia Global encontró que el 77 por ciento del público apoya la legalización de los beneficiarios de DACA; eso es un 10 por ciento más que una encuesta de opinión pública realizada por National Public Radio e Ipsos el año pasado.
Además, 143 empresas y asociaciones comerciales de Estados unidos, incluida Apple, presentaron un breve respaldo a DACA. La investigación muestra, señalan en su informe, que costaría al menos $63 mil millones reemplazar a los receptores de DACA ahora empleados. Sólo Apple tiene 443 "Dreamers" de 25 países diferentes en su nómina, según el CEO, Tim Cook.
El Presidente y el Congreso deben actuar ahora. Si los jueces de la Corte Suprema fallan a favor de la administración Trump, la eliminación gradual de DACA puede comenzar. Aquellos en el programa no podrán renovar su solicitud de DACA, por lo que estarán sujetos a la deportación cuando expiren sus permisos.